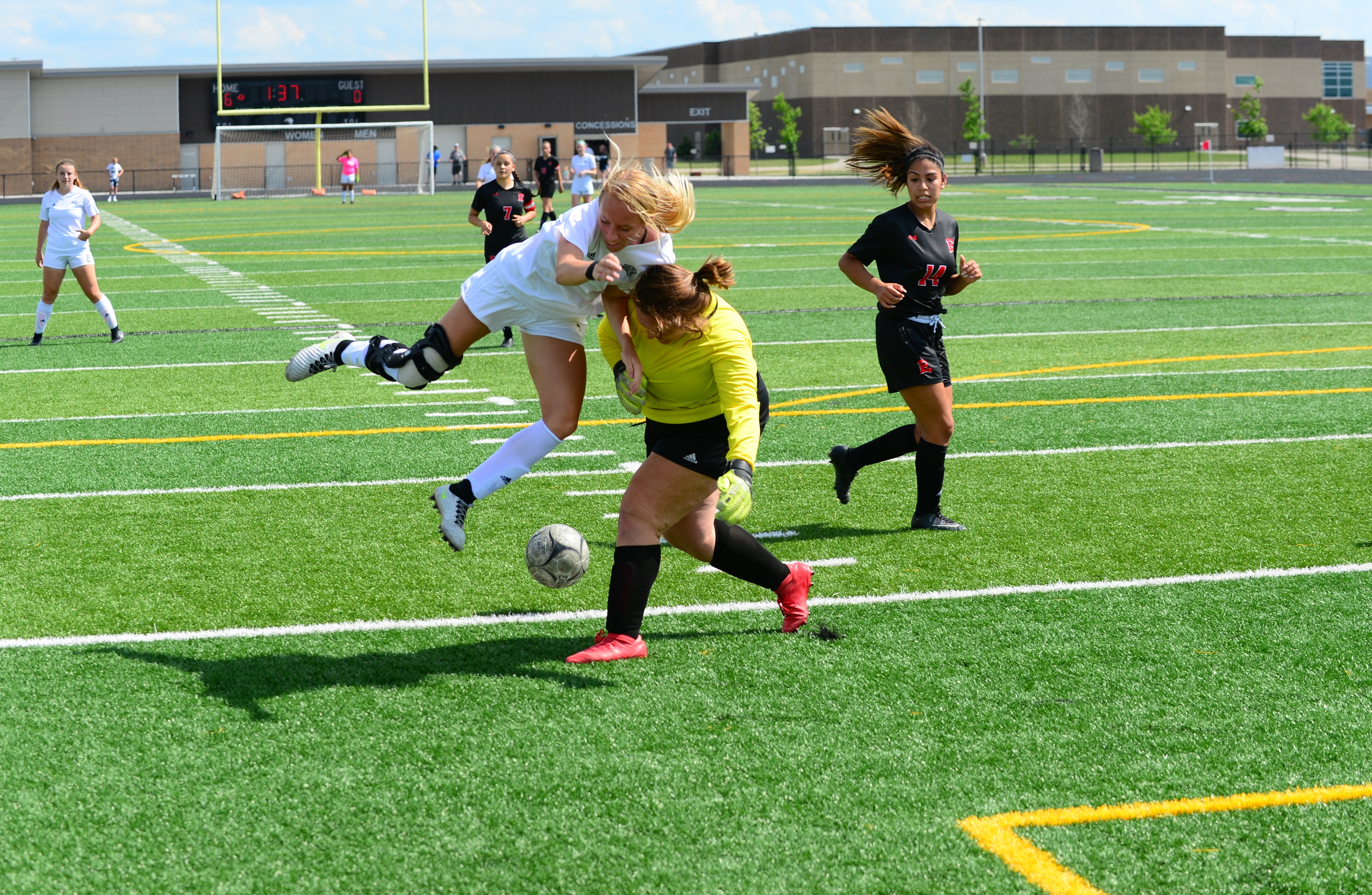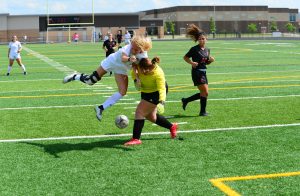 After scoring a total of just four goals in the final three games of the regular season, the Ankeny Centennial girls' soccer team had no trouble finding the net on Wednesday.
The top-ranked Jaguars built a 6-0 halftime lead and rolled to a 10-0 victory over visiting Des Moines East in a Class 3A regional semifinal. The game was stopped in the second half due to the mercy rule.
"We've kind of been on a goal-scoring drought, so we really just needed to get some looks at some goals," said Centennial coach Chris Allen.
Four seniors combined to score all 10 of the Jaguars' goals in a game that was moved to a 3 p.m. start to accommodate Centennial's graduation ceremony later on Wednesday. Megan Gray led the way with four goals, Marisa Smith had a hat trick, and Nahomi Lopez added two goals.
Kenzie Geiger scored the team's other goal and also had four assists, which set a single-game school record.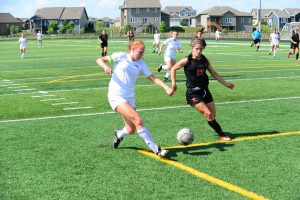 "Of course, commencement is a big deal, but to me soccer and my team means a lot more so it wasn't too hard to focus," Geiger said. "I still wanted to get out of there as quickly as possible to have some time to get ready, but making sure we got the win was my first priority."
Kenzie Langstraat added a pair of assists for Centennial, which raised its record to 16-2. East finished at 4-12, with two of the losses coming to the Jaguars.
Centennial will host Waterloo Schools (9-7) in the regional final on Monday at 6 p.m.
"I feel like the team is definitely starting to come together at a good time," Geiger said. "We've had a lot of injuries and our offense has often not been clicking like we want it to, but we're finally starting to adjust to this adversity. I think it's important we stay focused on one game at a time and continue to play for each other because the season could end after any game now."
Centennial was strengthened by the return of sophomore midfielder Carlie Jensen. The Indiana State recruit underwent surgery earlier this month for a nagging injury.
"Carlie is back on the field, and I think that's going to give us a little bit of an edge," Allen said. "She brings creativity, dynamic movement to our attack that we saw earlier in the season, and now it's just a matter of fitness. We always knew there was a glimmer of hope that she'd be back, and we actually got her back a little earlier than expected. We didn't expect to see her until next week, but we're glad to have her back."