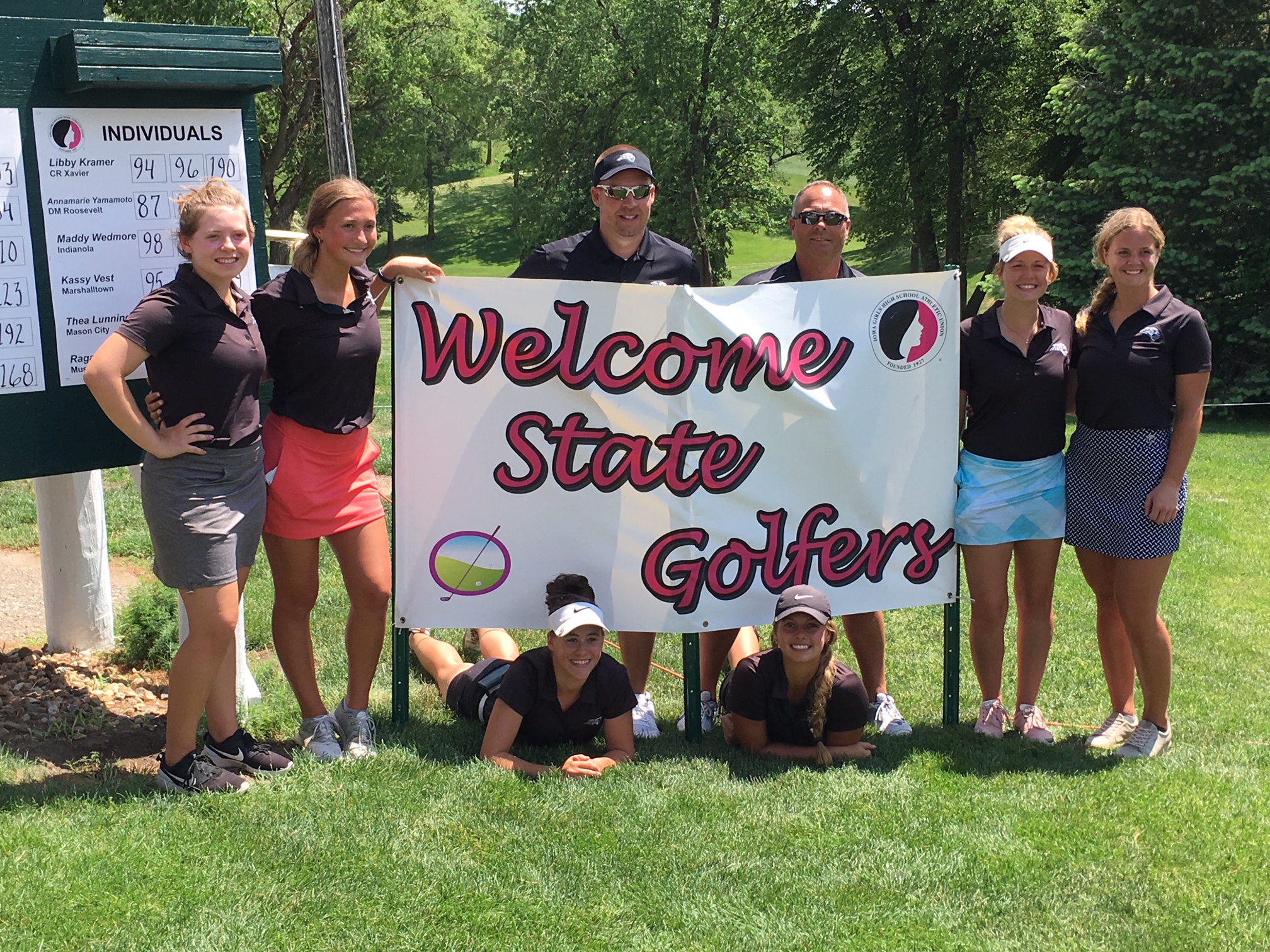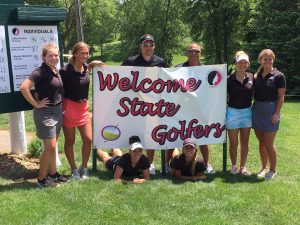 Tenley Moretti had nothing to lose on Wednesday, and neither did her teammates on the Ankeny Centennial girls' golf squad.
Moretti carded an 8-over-par 79 in the final round of the girls' Class 4A state meet at Elmwood Country Club in Marshalltown, leading the way as the Jaguars shot a 366 to move up from eighth place into sixth with a two-day total of 755.
"It had to be a little bit better than (Tuesday)," said Centennial coach Andy Fehn, whose team had struggled to a 389 in the opening round. "We just wanted to go out and be aggressive, and that's what we did. Every one of our girls was capable of playing better, and for the most part, we did that today."
Moretti, meanwhile, earned a fourth-place finish in the individual standings with a 36-hole total of 165. She was in sixth place after shooting an 86 on Tuesday, her worst round since the 2015 state meet which was also played at Elmwood.
"To come back after shooting 86, it was just–I don't know–it's one of those days; it's golf," Moretti said. "You can't do the same thing every single day."
Junior Brooke Boardman of Waukee ran away with the individual title, helping the Warriors to do the same in the team race. The Warriors shot a 680 to finish 31 strokes ahead of CIML Central Conference rival Valley.
Boardman followed up her 75 on Tuesday with a 76 on Wednesday, giving her a 151 total. After taking a six-stroke lead into the second round, she finished 11 shots ahead of runner-up Paige Hoffman of Valley.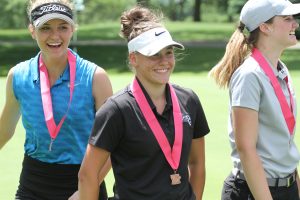 Moretti had defeated Boardman multiple times this season, including a seven-stroke victory at the Central Conference meet on May 16 at Copper Creek.
"It happens sometimes," Moretti said of Boardman's surprising margin of victory. "(The course) could just suit her game, and that helps."
Moretti, the Class 5A state champion in 2016, earned her third consecutive top-four finish. She placed third a year ago at Coldwater Links in Ames.
On Wednesday, Moretti played the back nine in 3-over-par 39. Her round included just one double bogey after having three of them on Tuesday.
"I was still technically within reach, so I just kind of had a go-for-everything mentality," said Moretti, an Iowa State recruit. "There were some good stretches. I just think I never fully adjusted to the greens. That's really where I kind of lost some strokes. I never could figure out how to play them, and that's where Brooke definitely took advantage of that. She played some great golf."
Three of Moretti's teammates also posted better scores on Wednesday, including sophomore Lauren Sease. She carded an 82 to finish with a 182 total, allowing her to place 20th overall.
Starting on the No. 15 hole, Sease played the next seven holes in 1-over-par, making six pars during that stretch.
"I'm thrilled with my score," said Sease, who was just one stroke off her career-best round. "My chipping was the opposite of (Tuesday). It was much better."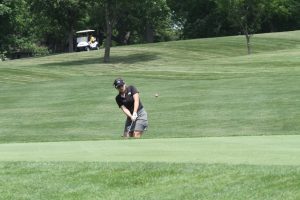 Centennial's Nikki Ault shot a 98 on Wednesday and finished with a 192 total. Emily Davis carded a 107 for a 216 total, Elli Teeple had a 113 for a 227 total, and Megan Lazear fired a 118 for a 234 total.
"We had nothing to lose," Sease said. "We just had to try to make it better than (Tuesday)."
Ault, Davis and Teeple played their final rounds for the Jaguars along with Moretti. They returned home after the meet to attend Centennial's graduation ceremony.
"I know Nikki was disappointed with her last round, but both her and Tenley played in four state meets–and that's pretty rare," Fehn said. "It's been a privilege for me to be a part of their growth as golfers and as people, too."
Fehn recently announced his resignation as the Jaguars' head coach. He said he didn't think about Wednesday's round being his final meet until his daughter sent him a text in the morning.
"You know, it's the right decision," Fehn said. "It's with a heavy heart and I get emotional when I talk about these girls (on the team), but as a father you only get this time once in your life. Maybe a few years down the road I'll coach again, but we'll see what happens.
"I'm just proud of what my kids did (Wednesday) and proud of the five years that we've developed this program. I feel there are great things ahead," he added.