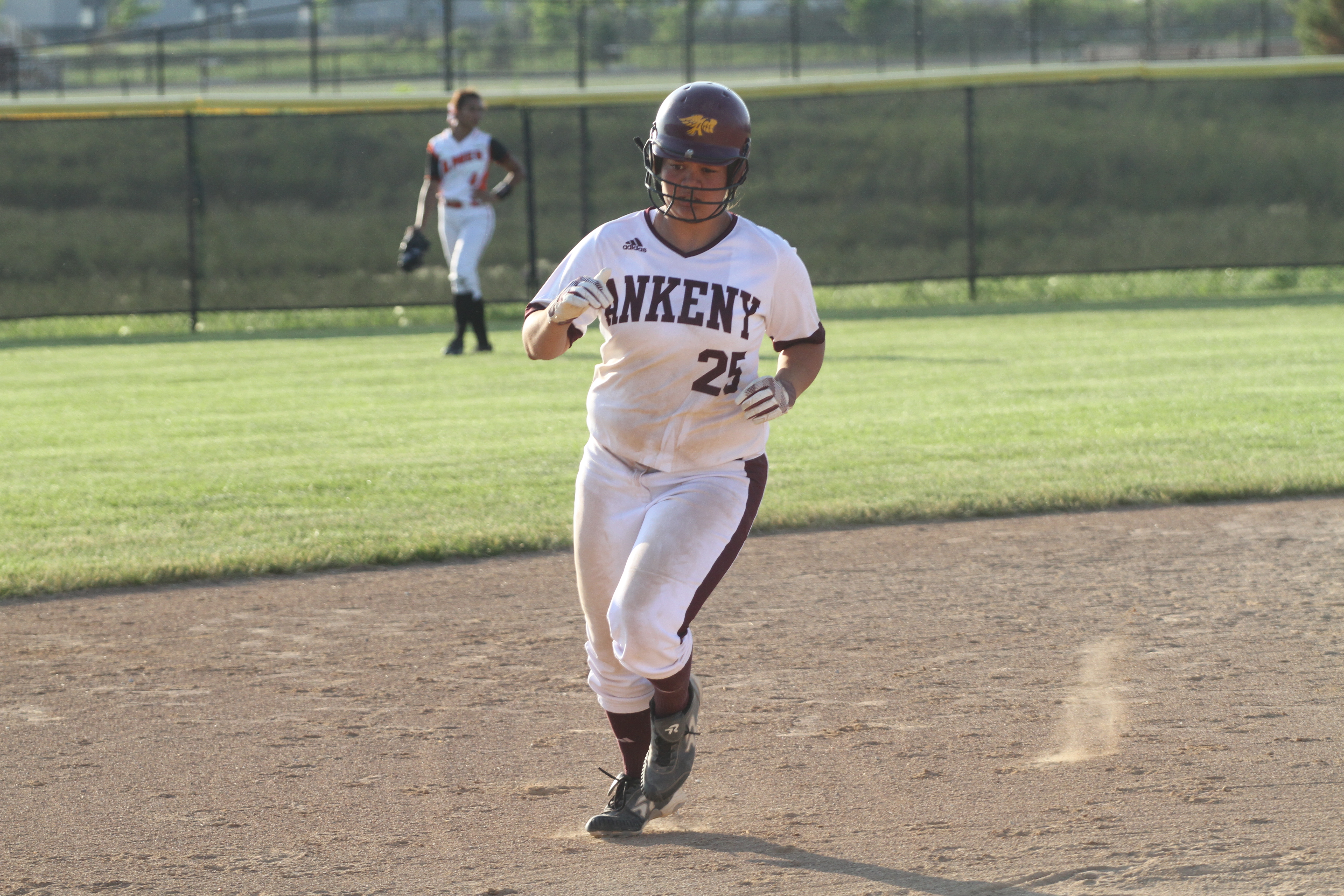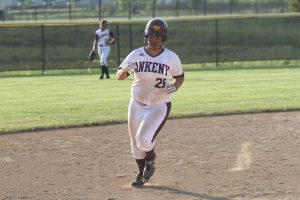 Senior first baseman Kennedy Thomas has been batting in the leadoff position for the Ankeny softball team.
On Wednesday, Thomas served as the finisher as well.
She smashed a two-run homer in the fourth inning to give the 15th-ranked Hawkettes a 14-1 victory over visiting Ames in the first game of a CIML Central Conference doubleheader. Her blast ended the contest via the mercy rule.
"It feels really good, especially since we've been run-ruling teams," Thomas said. "We've been coming out a lot harder than we have in years before."
Thomas scored three runs in the first game. She then doubled and had two RBIs as Ankeny completed a sweep with an 11-1 win in five innings in the nightcap.
"I think it just gets me more relaxed and not thinking as much," Thomas said of batting at the top of the order. "I enjoy it."
Peyton Daugherty went 3-for-3 with two runs scored and two RBIs in the opener. She is now batting second behind Thomas after previously hitting in the leadoff spot.
Jasmine Rumley and Malea Daugherty each had a double and two RBIs for the Hawkettes. Paige Jacobsen (3-0) earned the win, allowing just one hit.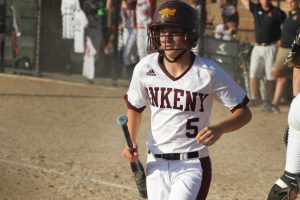 Regan Smith went 2-for-2 in both games and had three RBIs in the nightcap. Marina Smith doubled in the opener and drove in three runs on the night.
Emily Bogle went 2-for-3 with a double in the second game. Anna Voigt knocked in two runs, while Rumley went 2-for-2 with a triple and scored three times.
"Jas just does something every night that amazes you," Ankeny coach Dave Bingham said of Rumley, the Hawkettes' sophomore centerfielder. "She made another catch going to her left that was not even human. She's just so talented–we could play her anywhere (in the field)."
Rumley's catch was part of a strong defensive effort by the Hawkettes, who are now 5-1 on the season. They have won five straight games.
"We didn't have any errors on defense, and that's impressive," Bingham said.
Shelbie Chambers (1-0) was the winning pitcher in the second game. She combined with Sophie Buttjer on a four-hitter.
Ankeny will host Clarke (Osceola) (5-1) on Thursday.