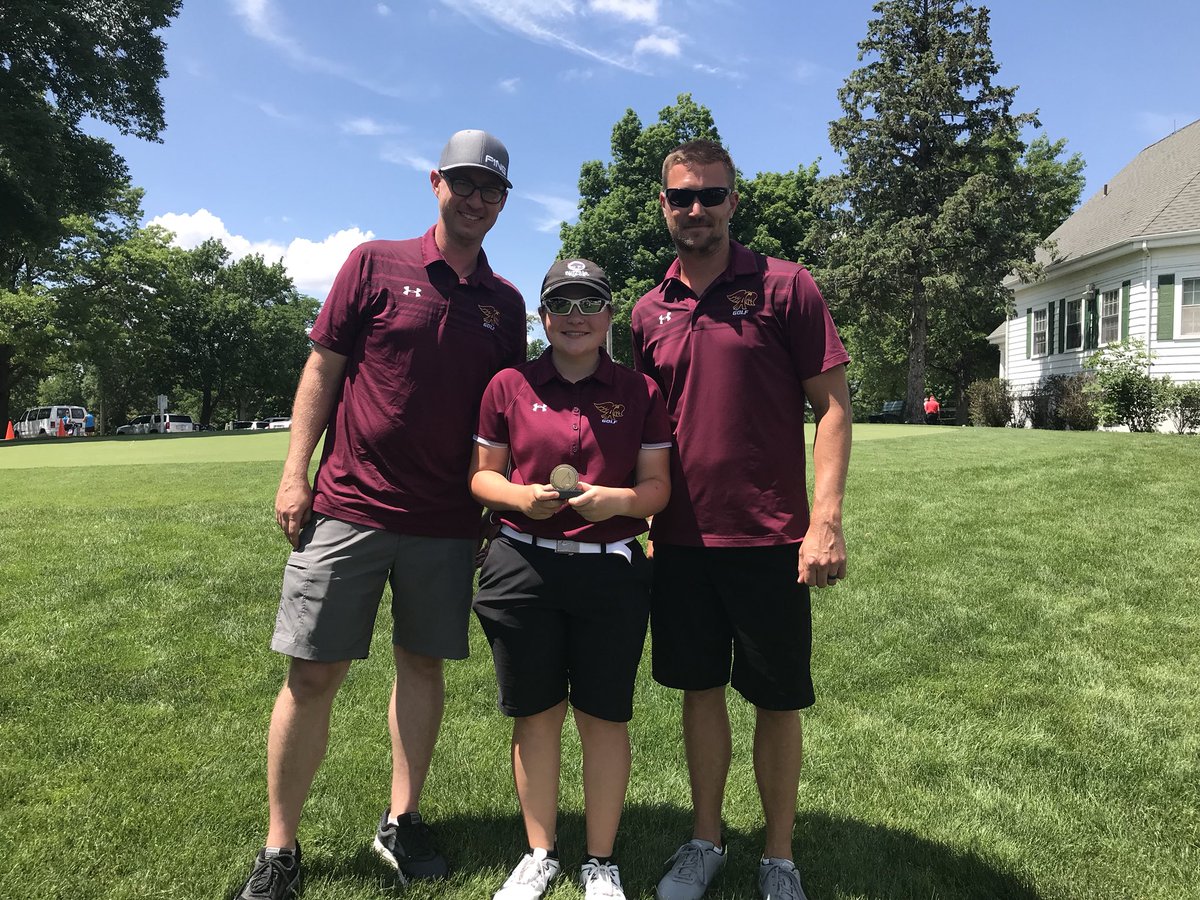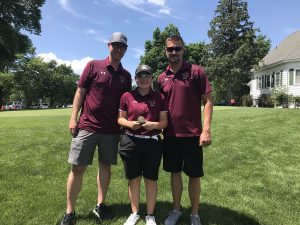 Jaci Webb didn't let a quintuple bogey on the par-4 No. 18 hole get into her head on Wednesday at Elmwood Country Club.
The Ankeny freshman simply moved onto the front nine, where she carded a 4-over-par 39 en route to a 90 in the final round of the girls' Class 4A state golf meet at Marshalltown. She finished with a two-day total of 184, allowing her to place 24th in her state-meet debut.
"Her future is so bright," said Ankeny coach Seth Hagarty. "For her to gain the experience of playing in the state tournament as a freshman will only help her in the next three years. She plays a ton of junior tournaments in the summer and already has goals for next year. She lives and breathes golf and has a dedication and determination that is second to none."
Webb played her best golf of the tournament during a five-hole stretch on the front nine that she played in 1-under-par. After making three consecutive pars, she birdied the par-4 No. 5 hole before following with another par.
"I was extrremely happy with a 90," Webb said. "It definitely helps playing a course the day before, because you know how the course is playing. My ultimate goal going into today was to just enjoy my first state tournament, play good golf, and try and play loose."
Webb had opened the tournament with a 94 on Tuesday. She then started Wednesday's round with two consecutive pars before struggling on No. 18.
"She felt loose and comfortable on the course," Hagarty said. "She ran into a bit of trouble on the 18th, but she bounced back nicely with several pars and a beautiful birdie. She was in a groove and the game was just coming naturally for her. She even said, 'This kind of golf is fun.' To which I replied, 'Golf is always fun; it's just a lot more fun when you're in that mode where you can visualize what you want to do and execute.'"
Webb was a three-time runner-up this season. She placed seventh in the CIML Central Conference meet on May 16 before qualifying for the state meet with a third-place finish in the regional meet on May 21 at Veenker Golf Course in Ames.
"I have loved coaching her this entire season and can't wait to see what she can do in the future," Hagarty said.