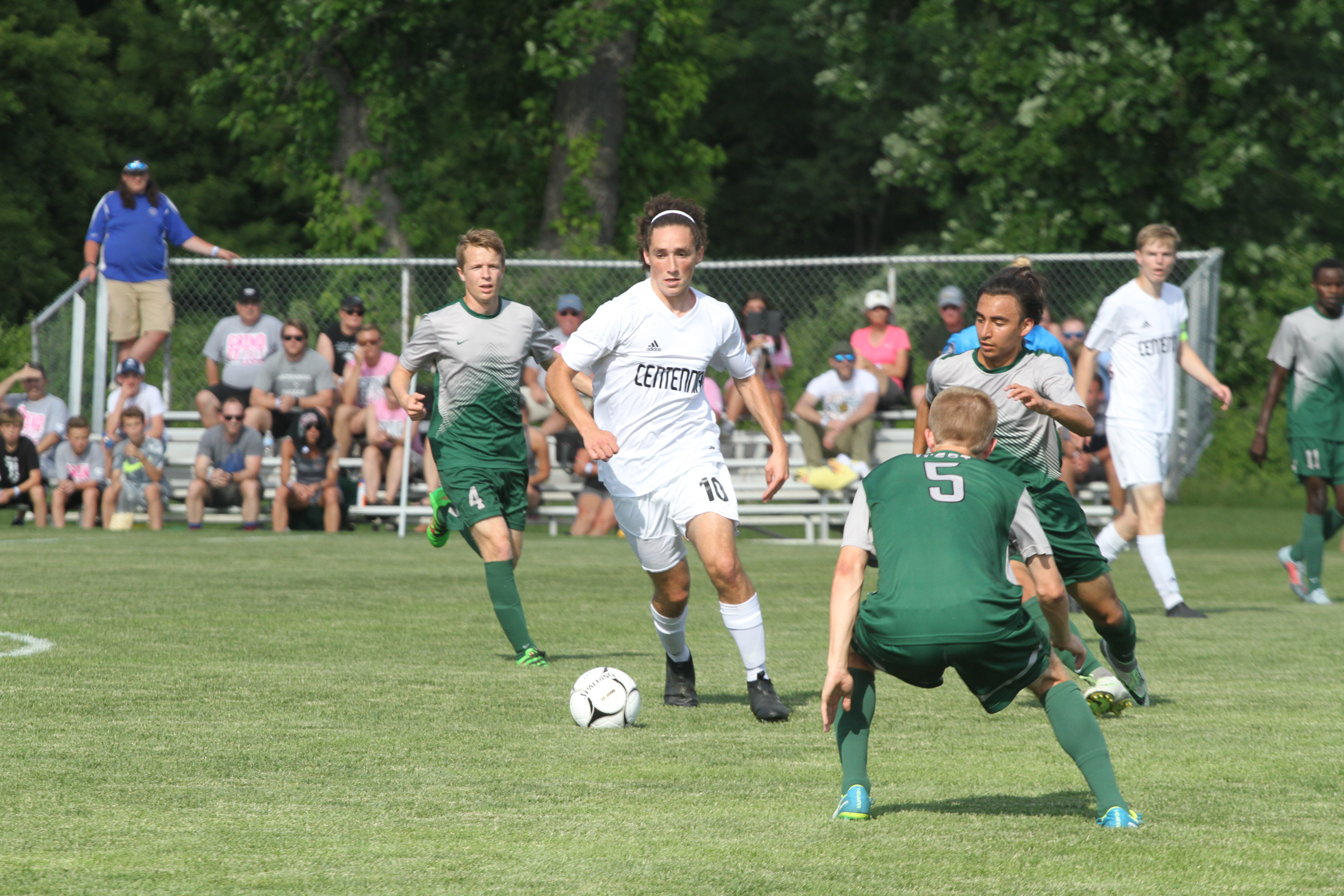 The cruel nature of soccer is that the ball doesn't always bounce your way.
That was the case on Thursday for eighth-ranked Ankeny Centennial, which suffered a 2-1 overtime loss to No. 5 Iowa City West in the Class 3A quarterfinals of the boys' state tournament at Cownie Soccer Complex in Des Moines.
Micah Frisbie scored the game-winner for the Trojans (18-3) on a play that Centennial coach Brian Duax described as an "unlucky bounce".
"There was a ball over the top," Duax said. "A misclearance, some miscommunication, and we left a guy wide open inside the 6. Just an unlucky bounce basically."
Iowa City West extended its winning streak to 13 games by avenging a shootout loss to Centennial on March 30. The fifth-seeded Trojans will play eighth-seeded Waukee, which upset top-ranked Valley, in Friday's semifinals.
The Jaguars finished with a 15-5 record.
"Our goal was to make it to state, and we did that," said Centennial junior Michael Brandt.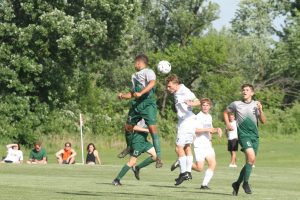 The Jaguars qualified for state for the first time since 2015. That team was coached by Aaron Ruff, who was replaced by Duax last summer.
"I'm so proud of this team," Duax said. "Our first year, getting all this way, and we took West–which is a traditional powerhouse–and we had them on the brink. Just a couple of unlucky breaks, and that's what happens."
The game was scoreless until the 67th minute, when Iowa City West star Gada Ambo found some space just outside the box and fired a shot into the left side of the net. Centennial goalkeeper Cole Pankey tried to make a diving stop to no avail.
It was the 19th goal of the season for Ambo, a junior.
"Gada is a great player. He's probably going to be an all-state player," Duax said. "The game plan was to not give him space, but we gave him space once and he punished us."
Centennial was running out of time and becoming increasingly desperate when the Jaguars finally scored an equalizer in the 78th minute.
Nick Ashton crossed the ball to Brandt, who headed it into the net for his ninth goal of the season.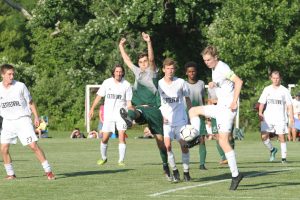 "Nick got the ball and he's a creative player, so I knew he was going to turn and cross it in," Brandt said. "It happened to go right to my head, and I just wanted to put it in the back of the net."
Duax said the Jaguars changed their formation in the final minutes in an effort to force overtime.
"You're down 1-0 so we substituted a guy out to put another guy forward," he said. "Who cares if you lose 2-0? You've got to press and try to get a goal. It was a great ball in from Ashton and a great goal from Brandt. The momentum was there, but we were battling their tradition. They're tough, they're good, year in and year out."
Shortly thereafter, the Trojans found a way to keep their season alive. They are now two wins away from defending their Class 3A crown.
"We wanted it, but it was just an unlucky tackle," Brandt said of the game-winning goal. "We won the ball, but it just happened to fall right to (Frisbie) and he had a chance to kick it in."
Six Centennial seniors played their final game for the Jaguars.
"This has been my favorite season of soccer, and it's sad that it's the last," defender Sean Dennis tweeted after the game. "It's the closest the team has ever been, and it hurts to say goodbye! I'm gonna miss you guys because you were family, I'm sorry to let you boys down. Love you guys!"