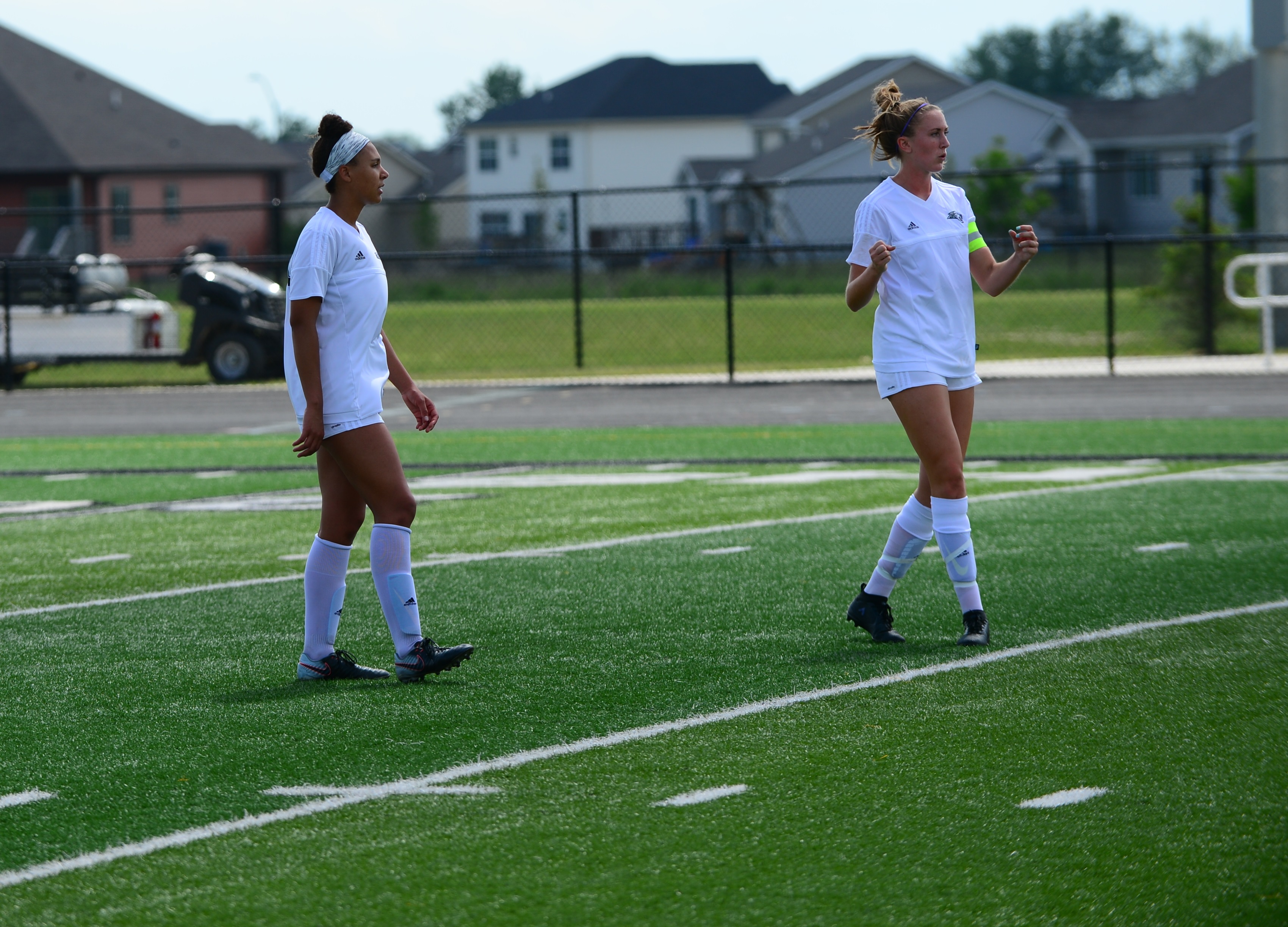 Senior defenders Olivia Brown and Tori Ubben have helped lead the Ankeny Centennial girls' soccer team to a 16-2 record and a No. 1 ranking in Class 3A. They have both been named to the All-Iowa Elite team by The Des Moines Register.
Brown, who has contributed two goals and four assists, will play for Nebraska next year. Ubben has signed to play for Drake.
Here is some inside info on the duo:
Congratulations on a great season thus far. What has been the highlight for you?
Brown: The highlight for me was beating Valley on their home turf (on May 4). I feel that game our team was locked in, and we played one of the best games we had all year.
Ubben: One of the biggest highlights had to be beating Valley. A lot of my club teammates play for Valley, and they were also ranked No. 1 at the time. We had a great performance and worked hard as a team while facing some adversity.
Your team will host Waterloo Schools in a Class 3A regional final on Monday, putting the Jaguars one win away from another trip to the state tournament. Do you know anything about your opponent?
Brown: I've never played a Waterloo school in my soccer career, so I don't know much about them. I've heard they are a physical team who is ready to compete, but I know we are up to the challenge.
Ubben: We don't know much about Waterloo, but other teams' scouting reports say they're an aggressive team and have a good goalie. It'll be important for us to bring that same aggression and find the corners of the goal.
Your team has been involved in three shootouts this year, including a loss to Waukee in the season opener on April 13. Are you hoping to get another shot at Waukee in the state tournament?
Brown: As nice as it would be to get revenge against Waukee for our first loss of the season, I'm not holding high hopes. Any team is beatable at this point in the season, so if we do end up playing them, I will look at it as any other game. There might be some lingering vengeance, but I'll go out just like I do any other game, focusing on getting the desired result–a win.
Ubben: If we happen to run into Waukee, it'd be nice to play them again and try to redeem ourselves. However, they do have an aggressive offense that would make for a tough game.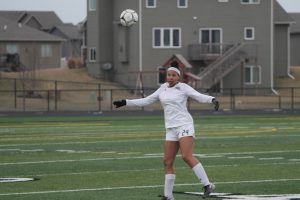 Your team won a shootout against No. 2 Ankeny last month, and it's possible that the crosstown rivals could meet again in the championship game on Saturday. Do you think a state title would mean even more to you if it came at the expense of the Hawkettes?
Brown: I think winning a state title, in general, is exciting, but I think it may be more exciting against the Hawks not only because they are our rivals, but because they have talented players as well.
Ubben: No matter what, winning state again would be amazing. Not only would the crosstown rival add to the game, but also the fact that they're a high-quality team as well with some strong players.
Your back line features two other Division I recruits in Olivia Wee and Allie Wyckoff, who are both headed to Iowa State. Do you think you have the best back line in the state?
Brown: I personally think we have the best defense in the state. I feel each one of us has our own talents, both attacking and defending. Since we have played together for two straight years, we have learned each other's tendencies which makes us even better because we all have each other's backs on the field to help one another. We also have the mentality that we are the best in the state, which has given us the confidence to perform the way we have this season.
Ubben: I don't know if I'd say we are the best back line in the state, but we definitely are one of the stronger defenses. This is the second year all four of us have played together which helps a lot because we understand each other's talents and know how to help each other succeed. On top of that, Olivia and I played center back together in ODP (Olympic Development Program) when we were younger so we have had a lot of experience working together.
Does your back line have a leader, or is it a team effort?
Brown: I think Tori and I both combine to be leaders on the back line. We are vocal players, and help direct others on the field. I think the leadership role comes from our position of the center backs. We see everything on the field, so it is our job to take charge and lead the team.
Ubben: It's a team effort, but together Olivia and I lead the back line vocally. Some of the responsibility comes from our role as seniors; most of it is due to our position and how we can see the whole field and direct players.
Your team has posted 11 shutouts, including six in the last seven games. Do you think your team is peaking at the right time?
Brown: I think we were always strong throughout the entire season–it was just that the offenses who scored against us were very talented. I also believe we have gotten stronger as the season has gone on, and that is why there have been more shutouts lately. I do think we are peaking, and our mentality is to keep the shutouts going throughout our final games of the season.
Ubben: Now is the time you really need to come together as a team. There might be a few things we need to tidey up, but all together we have stepped up our game and we're ready for our next game.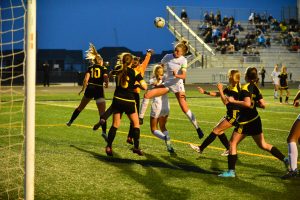 What did you like about Nebraska/Drake? What other schools did you consider?
Brown: What drew me toward Nebraska was not only its amazing facilities but also the coaches. While talking with the coaches during the recruiting process, it was easy to see they had my best interest in mind and wanted to develop me into the best player I could be. Also, the players on the team had a tight bond, and I knew Nebraska would become my second home. One other school I was looking at was the University of Wisconsin-Milwaukee.
Ubben: I loved the location and size of Drake–it's not too far away from home and it's not a largely populated school. Along with that, Drake is known for its academics and I knew I'd be pushed in the classroom. Lastly, I loved the team chemistry the players had and how they're a team that likes to keep possession. I also looked into Indiana State and South Dakota State.
Did you enjoy the recruiting process?
Brown: I enjoyed the recruiting process because it was interesting hearing advice from different coaches and gaining their perspective on my playing style. The best part of the recruiting process was definitely touring the campuses and facilities.
Ubben: At first the recruiting process seemed very stressful and rushed. However, I realized I was deciding what I was going to do with the next four years of my life. I slowed down, helping me enjoy the process more.
Are you projected to play as a defender in college?
Brown: I was recruited to play as a defender. I will most likely play as a center back, but depending on the formation I may have to play outside back. No matter what position coach Walker decides to play me at, I will aim to excel at that position.
Ubben: I'm projected to either play as a defender or as a center mid.
What are you going to study?
Brown: I am planning on being a physician assistant, so I will end up majoring in biological sciences.
Ubben: I either want to pursue actuarial science or health sciences–not sure which one yet.