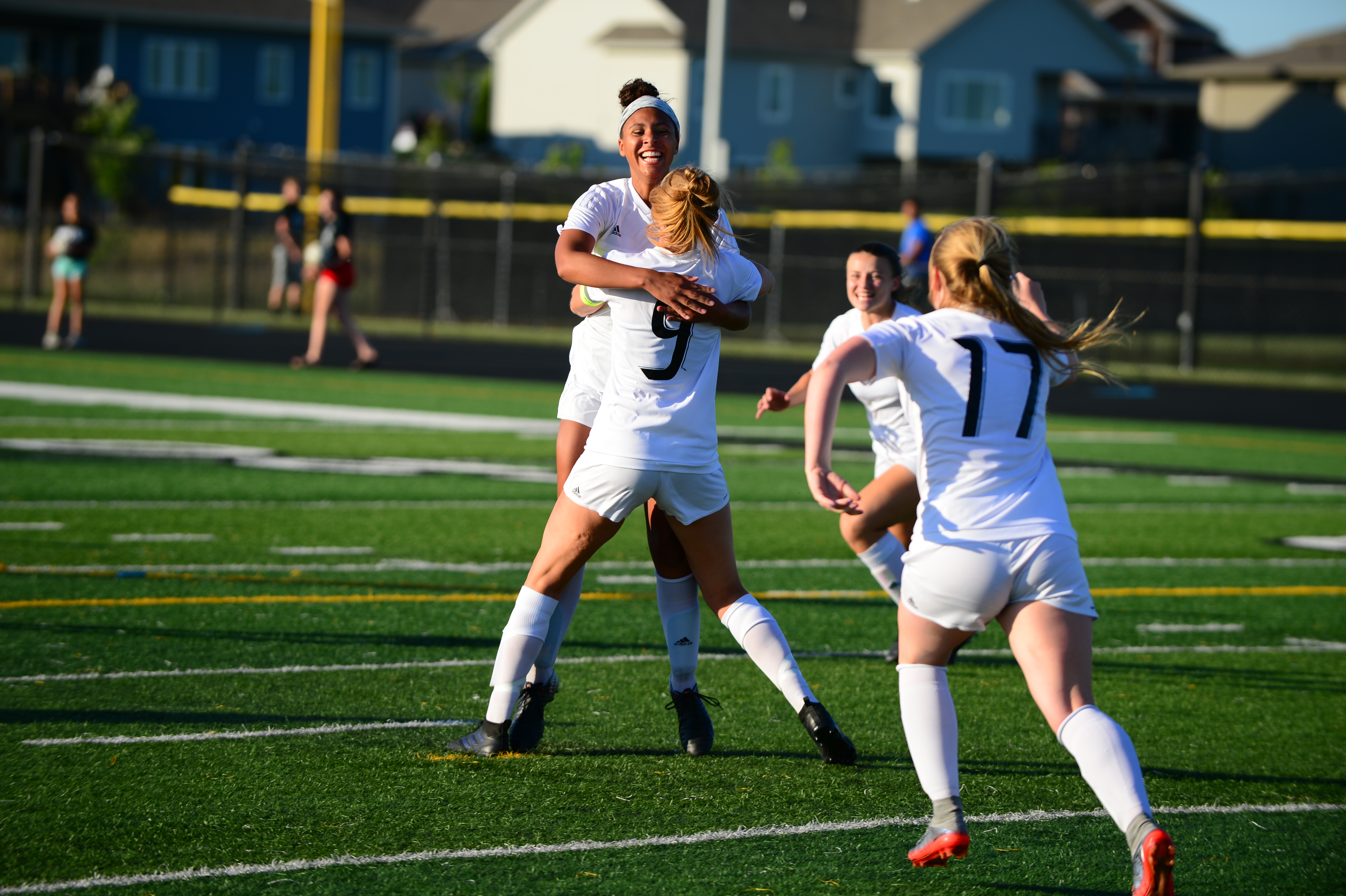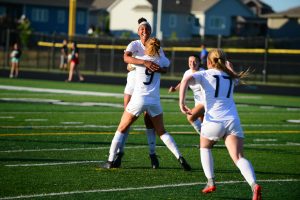 The pressure to qualify for the state tournament, especially when you're a highly-ranked team, can be overwhelming.
After battling unranked Waterloo Schools to a scoreless tie in the first half of a Class 3A regional final on Monday, the members of the top-ranked Ankeny Centennial girls' soccer squad undoubtedly felt that pressure.
Coach Chris Allen felt it, too.
"When they have their numbers behind the ball and an incredible goalkeeper, you get a little bit anxious to get (a goal)," Allen said. "I felt like if we could get one, it would open things up a little bit, and I think that's what happened."
The host Jaguars finally got on the scoreboard early in the second half. Senior Olivia Brown headed in a corner kick by fellow defender Olivia Wee to break the ice.
"Brown absolutely exploded through the ball," Allen said. "A goal like that really gives you some momentum."
Kenzie Langstraat later scored off an assist by Kenzie Geiger, then Lizzy Johnson added a pair of goals as Centennial advanced to this week's state tournament with a 4-0 victory. Waterloo ended the season with a 9-8 record.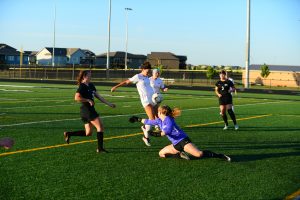 It was the 12th consecutive win for the Jaguars (17-2), who are seeking their second state title in three years.
"It's been a team effort, and I think we'll be a difficult team to scout because you don't know where our attack is going to come from and our defense is going to be solid," Allen said. "We've just got to ride that solid defense and hope that we can generate an effective attack."
The return of Johnson gives the Jaguars another offensive weapon. She missed the previous five games after partially tearing her left MCL during a game against Fort Dodge on May 15.
Less than three weeks later, the junior was cleared to play on Monday afternoon.
"She told me last week that there was a chance for her to come back, and I didn't even know there was really hope at that point," Allen said. "She's just been working really hard to get back–she's been very dedicated with her physical therapy. And then she got fully cleared just a few hours before the game.
"So we put her out there, and she was effective," he added.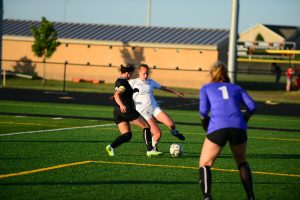 Johnson was inserted into the lineup after the second-half water break. She only needed about 7 minutes of action to find the net twice, scoring off assists by Geiger and Megan Gray.
"It felt amazing to be back out there again with my team," Johnson said.
The top-seeded Jaguars will play another unranked foe, Council Bluffs Lincoln (13-6), in the Class 3A quarterfinals on Thursday. The game will be played on Field 9 at Cownie Soccer Complex in Des Moines, beginning at 4 p.m.
Lincoln pulled off the upset of the tournament on Wednesday, posting a 2-1 victory at No. 5 Ames–the defending state champion–in a regional semifinal. The Lynx then defeated Sioux City North, 3-1, in Monday's regional final.