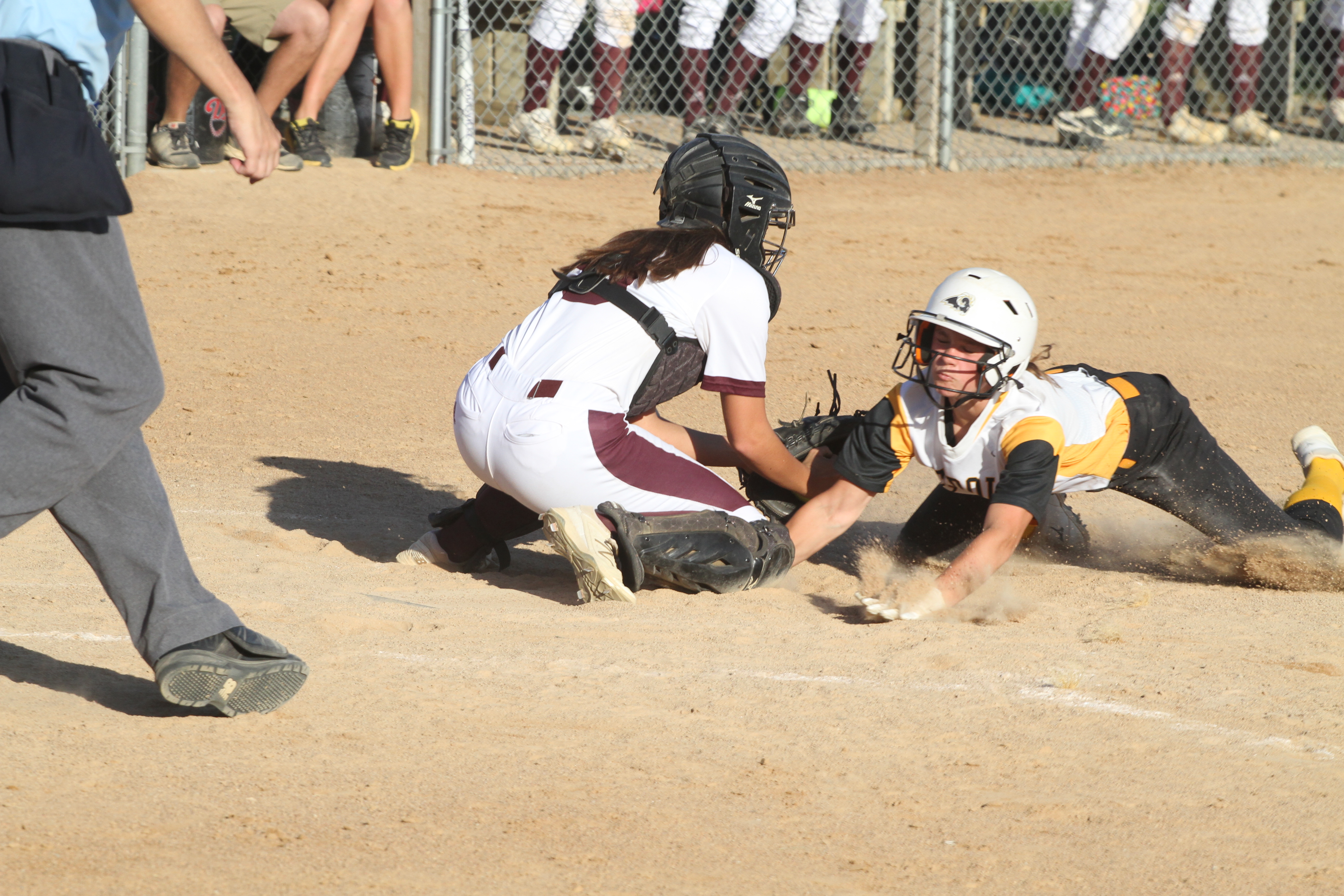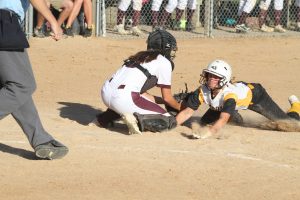 Sometimes, it's better to be lucky than good.
Ankeny's Regan Smith failed to get down a sacrifice bunt during the seventh inning of a tie softball game on Monday at Southeast Polk. The sophomore catcher then hit an RBI double for the go-ahead run on the next pitch, igniting the 13th-ranked Hawkettes to a 6-5 victory in the first game of a CIML Central Conference doubleheader.
"I wanted to (hit anyway)," Smith joked afterwards. "In that type of situation, you've just got to do whatever works."
Smith's blast to left-center field drove in Emily Bogle, who had led off the inning with a walk. Jasmine Rumley later hit a sacrifice fly to give Ankeny a 6-4 lead.
Southeast Polk answered with an RBI single by Liza Sutten in the bottom of the seventh. The Rams then loaded the bases with two outs before Paige Jacobsen retired Peyton Moffet on a fly to left to end the game.
"It's always fun beating Southeast Polk," said Jacobsen, who improved her record to 5-0. "I trust my (defense to make a play). We're doing so well this year that I knew we'd get out of (that jam)."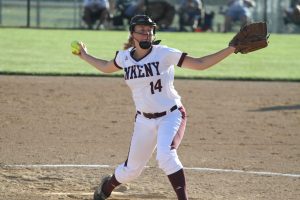 Jacobsen finished with a five-hitter. She walked two and had two strikeouts.
"She's been hitting her spots great so far this year," Smith said. "She's been accomplishing what she needs to."
Ankeny pounded out 12 hits en route to the win. Kennedy Thomas led the way, going 3-for-5 with a double and a home run.
The Hawkettes held a 3-1 lead before Southeast Polk scored two unearned runs in the fifth inning.
"Our team has a feeling that if we make any errors, we know we're going to come back and hit the ball. That's just the way we've been this entire year," Thomas said. "There were a couple errors during that one inning, but we knew we could fight back all the way until the end."
Thomas hit a towering drive to center field in the sixth to break a 3-3 tie. It was her third homer of the season.
"I don't look straight at the ball when I hit it, but it felt great when I hit it so I'm guessing it was (one of my longest homers)," Thomas said.
Ankeny coach Dave Bingham saw where the ball landed as Thomas rounded the bases.
"It almost went to the baseball field," Bingham said. "I don't know how hard KT had to hit that ball, when you think of the wind going straight at her. She really got ahold of it."
Gretta Hartz hit a tying home run for Southeast Polk in the bottom of the sixth, but Jacobsen then retired the next three batters. That set the stage for the Hawkettes' rally in the seventh.
"Just beating any good team in our conference–because our conference is great–just feels amazing," Thomas said.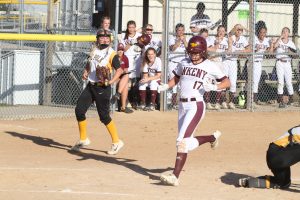 Malea Daugherty went 3-for-3 with a double and one RBI in the win. Rumley went 2-for-4.
It was the first loss of the season for the No. 11 Rams, who then bounced back with a 10-4 victory in the nightcap. Both teams are now 3-1 in the conference.
Abby Sutten went 2-for-3 with a double and scored three runs as Southeast Polk (9-1) salvaged a split. Lexi Hilzer tossed a seven-hitter and had seven strikeouts.
The loss ended a seven-game winning streak for Ankeny, which dropped to 7-2 overall.
"We didn't play particularly well," Bingham said of the second game. "We got two runs in the first inning, but then they came right back with five (runs). We just kept giving things away."
Peyton Daugherty went 2-for-4 and scored two runs for the Hawkettes. Bogle went 2-for-3, and Malea Daugherty knocked in two runs.
Shelbie Chambers (1-1) took the loss. She allowed four earned runs in 1/3 of an inning.
Ankeny will host a doubleheader against crosstown rival Ankeny Centennial on Wednesday.