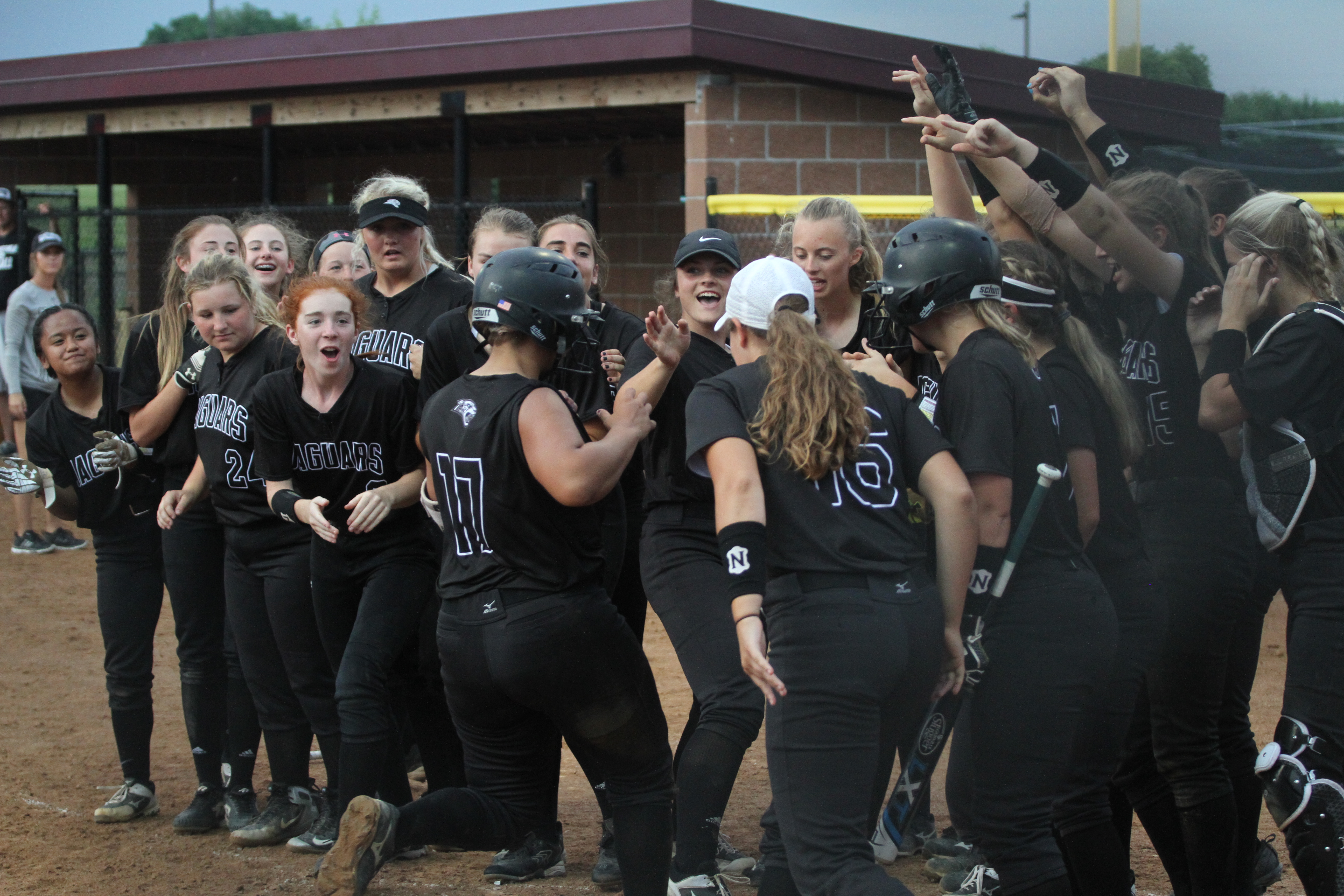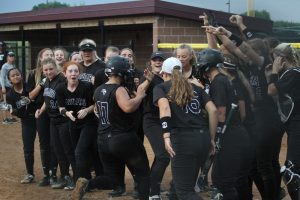 The Ankeny Centennial softball team got a much-needed victory on Thursday night.
A former Centennial player helped 13th-ranked Ankeny to a 10-6 win in the first game of a CIML Central Conference doubleheader before the Jaguars rebounded with an 11-4 triumph in the nightcap at Ankeny.
The win was Centennial's first against a league opponent and snapped a five-game losing streak. The Jaguars are now 1-5 in the conference and 3-5 overall, while Ankeny's records fell to 4-2 and 8-3.
"Coming in I was like, 'If we can get a split against Ankeny, I'll feel pretty good about it,'" said Centennial coach Randy Schneider. "I thought our kids competed hard all day."
Centennial's Haley Gatica (3-2) tossed a nine-hitter and had four strikeouts in the second game. She also drove in a run after hitting a solo homer in the first game, when she went 2-for-3 at the plate.
"Haley had a fantastic day," Schneider said. "She pitched her way out of a few jams. She just came out tonight and had a great attitude. She hit a home run and got on base about five or six times."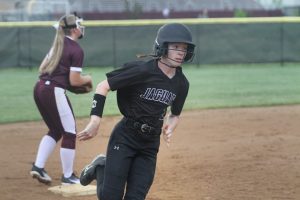 Taylor Runchey went 3-for-5 with a double in the win. She scored three runs and knocked in two more.
Franie Burnett went 2-for-4 and had one RBI. Lizzie Klunder, an eighth grader, doubled and drove in a run.
"We have a lot of kids who haven't seen varsity pitching before, and it takes time to make that adjustment," Schneider said. "But I think we're showing some signs of progress."
Ankeny's Paige Jacobsen (6-1) took the loss in the second game. She was the winning pitcher in the opener.
"We just made way too many errors," Ankeny coach Dave Bingham said of the nightcap. "It was just one of those games where we didn't play well."
Peyton Daugherty went 3-for-4 for the Hawkettes in the loss. She scored two runs and had one RBI.
Her sister, Malea Daugherty, went 2-for-4 and drove in a run. In the first game, she went 3-for-4 with a double and scored twice.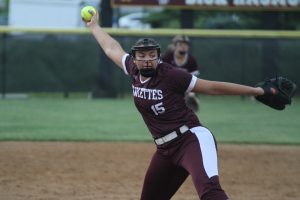 Ankeny built a 6-2 lead in the opener before the Jaguars rallied for three runs in the fifth inning against reliever Kennedy Thomas. Bingham then brought in a third pitcher, senior Marina Smith, to get out of the jam.
"All of our staff has to be ready to go at a time like that, and I was called upon," Smith said. "It was time for me to go."
Smith pitched the final 2 2/3 innings and allowed just one hit, the homer by Gatica in the seventh inning. By then, however, Ankeny had extended its lead to 10-5.
"It's a big win for us," Smith said. "It feels good because I used to attend Centennial. I transferred in the middle of my freshman year, so I've been a Hawk for a while. I know a lot of players on their side, so it's fun to compete against them."
Thomas allowed three runs in 1 2/3 innings after relieving Jacobsen in the third. But she overcame her struggles on the mound with a huge game at the plate, going 3-for-3 with a homer and three RBIs.
Thomas hit a two-run blast to center field in the sixth inning for her fourth homer of the year. It gave the Hawkettes a 9-5 cushion.
"It was just a rough outing tonight, which always happens to pitchers," Thomas said. "But Marina's a great pitcher. I couldn't ask for anyone else to shut them down."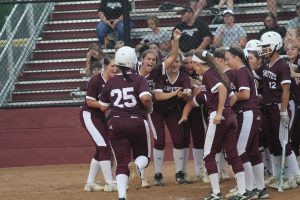 Ankeny's Jasmine Rumley went 2-for-3 with a triple. Zoe Baker drove in three runs, while Anna Voigt knocked in two more.
Freshman Marina Carter added a two-run homer, her first of the year.
"It's been a familiar (rivalry) forever, ever since we split," Thomas said. "But it always feels good to beat Centennial."
Kayla Stone (0-3) took the loss for the Jaguars. She allowed six earned runs on 11 hits over the first four innings.
"The field was a little bouncy today," Schneider said. "We felt it, and I think Ankeny did, too. There was just a lot of errors. It was a little bit sloppy in that sense, but I give Ankeny a lot of credit. Their kids put the ball in play hard, and you're going to have to make some great defensive plays to compete with them."
Centennial's Cassi Garland had two RBIs in the opener. Klunder, Burnett and Taryn Lindaman also drove in runs.
Both teams will be back in action on Friday. Ankeny will compete in the Creston Invitational, while the Jaguars will play in the ADM Invitational.