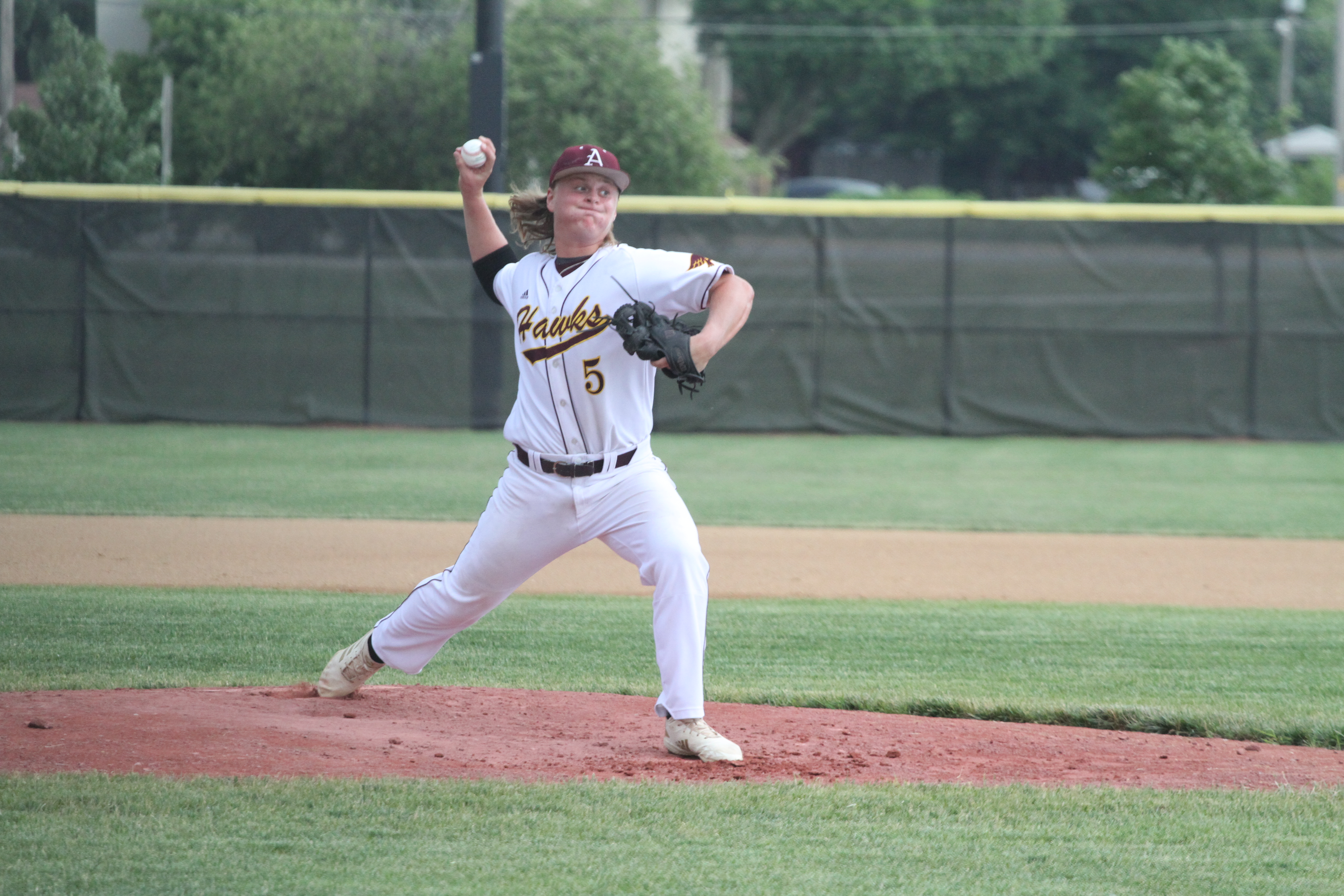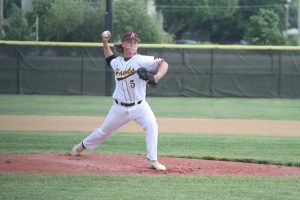 The Ankeny baseball team had to wait 48 hours to complete a doubleheader against visiting Ankeny Centennial on Friday.
It was well worth the wait.
The Hawks posted a 6-2 victory in the opener, then used a nine-run outburst in the third inning to win the nightcap, 12-0, in five innings. They swept their crosstown rival for the first time since the split into two high schools in 2013.
"It actually feels great to sweep them," said Ankeny senior Jayden Maifeld, who played a huge role in both wins.
The twinbill began on Wednesday before play was suspended due to rain with Ankeny holding a 3-2 lead after one inning in the opener. Noah Stober hit an RBI double in the top of the first to give Centennial a 2-0 lead before the Hawks rallied against Tyler Heinzerling in the bottom of the frame.
Brody Brecht led off with a home run to left field. It was the freshman's second roundtripper of the season.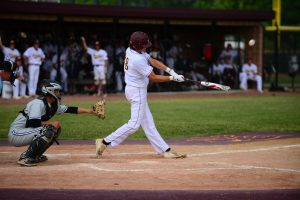 "He's tall, long and lean," Balvanz said of Brecht. "He's a special talent, and he's going to be fun to watch and to see him develop. What's he going to be like when he's 17 or 18 years old? We're happy to have him around."
Maifeld later tied the game with a drive to center field that turned into an RBI triple when Centennial's Greyson Jennings tried to make a diving catch and the ball rolled all the way to the fence. The Hawks then scored the go-ahead run on an error before play was halted.
On Friday, both Heinzerling and Maifeld returned to the mound. Maifeld (2-1) went on to scatter seven hits, allowing no earned runs while recording five strikeouts.
"I feel like my stuff tonight was pretty good," Maifeld said. "On Wednesday I missed a few pitches and they hit a couple shots off me, but I refocused and knew I needed to come out pounding strikes and I knew my defense would help me out."
Maifeld lowered his ERA to 1.11. Opponents are batting just .208 against him.
"Jayden had tremendous tempo today," Balvanz said. "He kept the ball moving around and got ahead of hitters, and when he's ahead he's tough to deal with."
Maifeld also went 2-for-3 at the plate and drove in two runs. Heinzerling (1-1) went the distance in the loss, allowing just five hits.
"He does a really nice job for us," Centennial coach Mark Hey said of Heinzerling. "He made a mistake early on and hung a curveball to Brecht, and that kind of started things off for them. But he had good command and was locating his pitches tonight, and kind of keeping them off-balance."
In the second game, Ankeny got another outstanding pitching performance as Cameron Rinker tossed a one-hitter in the five-inning shutout. The senior lefthander (2-1) had no strikeouts, but he needed only 61 pitches to get 15 outs.
"Cam is really tough in our ballpark," Balvanz said. "He's not overpowering by any means, but he works quick and he trusts his defense. That's how he's been successful his entire life."
Centennial's Stefan Stockwell (1-1) took a no-hitter into the third inning before the Hawks erupted. Both Maifeld and AJ Slattenow hit bases-loaded doubles with two outs to highlight the big inning.
"Stefan was pitching well, but then he hit a batter and they got a hit and then the floodgates opened and we couldn't get anybody out," Hey said. "We kind of defensively had some lapses and let them pour it on."
Maifeld is now batting .400 with a team-high 15 RBIs.
"To be quite honest, I haven't really been working much on hitting," Maifeld said. "I'm really surprised by my fast start at the plate, but I hope I can keep contributing to my team's success."
Slattenow went 3-for-3 and drove in four runs. Mo Watson had an RBI triple for his first varsity hit.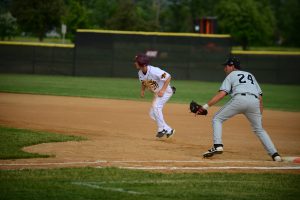 "The whole team played very well, whether it was having a plan at the plate or making a routine play defensively," Balvanz said. "And of course, Jayden and Cam were outstanding on the mound. They went out and did what we expected them to do. I just thought we had tremendous senior leadership tonight."
The sweep improved Ankeny's records to 5-1 in the CIML Central Conference and 9-4 overall. The Hawks need only one more victory to match their number of wins against league opponents a year ago.
Centennial, meanwhile, has now lost four straight games. The Jaguars fell to 2-4 in the conference and 7-5 overall.
"Ankeny was just the better team tonight," Hey said. "They competed better, and it was just kind of a rough night. But that's baseball. Sometimes you have those nights and things don't go your way, but you've just got to turn the page and get ready for the next game."