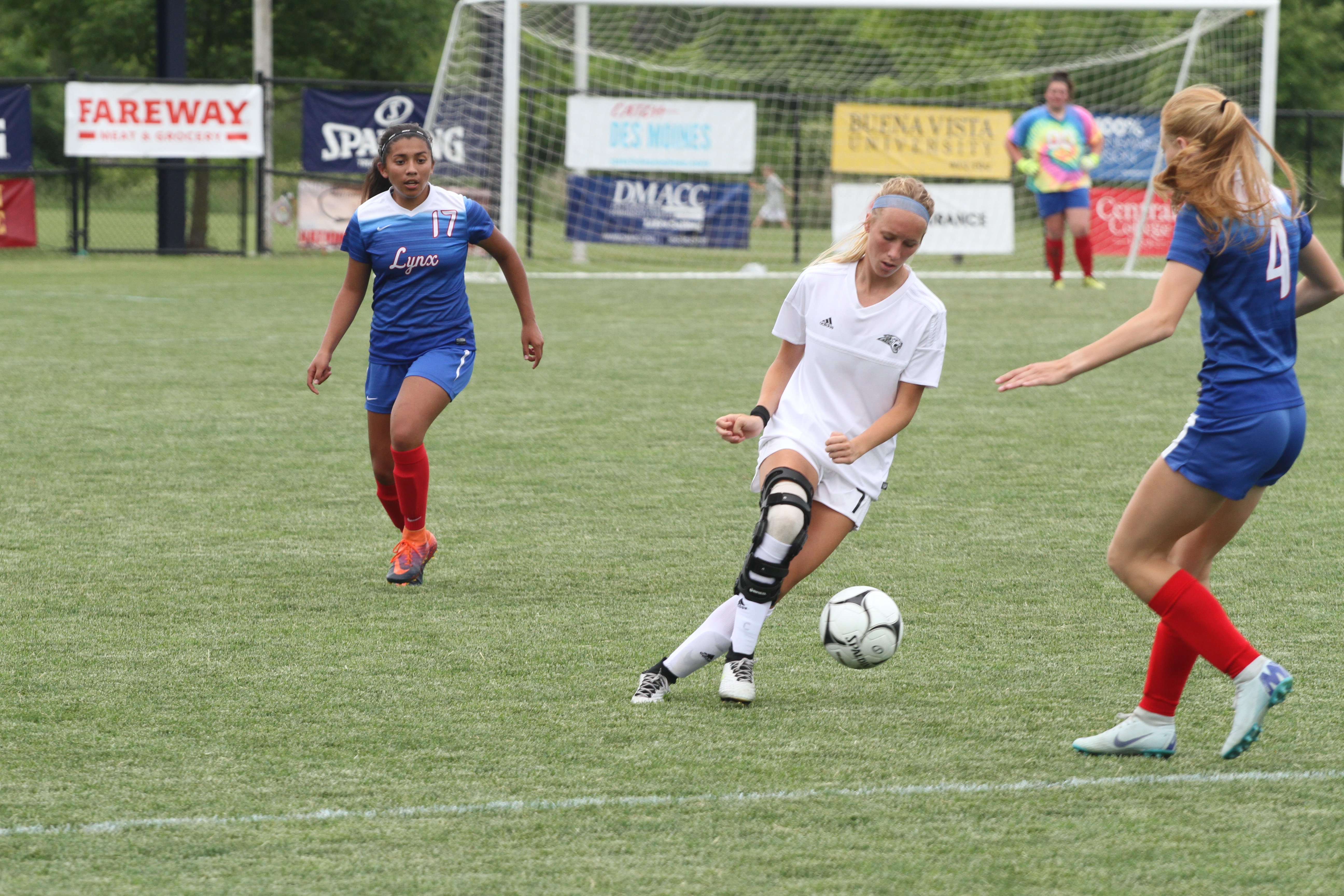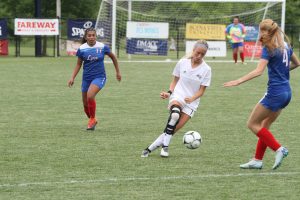 Senior forward Megan Gray was named to the Class 3A all-tournament team after helping the Ankeny Centennial girls' soccer team to its second state title in three years on Saturday. She scored a goal and also had an assist as the top-ranked Jaguars defeated No. 2 Ankeny, 3-2, in the Class 3A final at Cownie Soccer Complex.
Gray finished the season with a team-high 10 goals, despite missing six games due to her track commitments. She also had six assists.
Here is some inside info on Gray:
Congratulations on winning a state title. How did you celebrate afterwards?
Thank you! After winning the state title, I spent the whole night with my teammates and their families and we all came together to celebrate. It was really an unforgettable experience. Of course, we had to watch the championship game.
I was interviewing coach Allen on the field after the game when the players soaked him with some silly string. Who should I blame for the collateral damage, since my tape recorder got soaked as well?
We got goody bags from the parents at the beginning of the tournament, so maybe the parents. HAHA. I actually forgot my silly string at home on Saturday, so I didn't get to participate in that and/or soak your recorder:).
I know you were one of the players who spoke in the postgame rally at the school. Did you volunteer to speak, and what did you talk about?
Yes, I volunteered to speak at the rally. I actually started crying because all my emotions hit me at once. I thanked the parents, coaches, and my teammates for being so loving and welcoming as it was my first year of playing high school soccer. I also thanked them for their support with this being my first season back after tearing my ACL and finally mentioned how proud I was of them.
You were a member of the state champion distance medley relay as a sophomore in 2016. Can you compare how it feels to win a state track relay title as opposed to the state soccer championship you won on Saturday?
Obviously, it is an incredible opportunity to compete for a state title in any sport and being able to actually hold two titles is the best feeling possible as a Jaguar. Both of these titles are very special for different reasons. For track, we were the first state champions in school history, and in soccer this was the first time in school history that we played crosstown rival Ankeny for the championship. One thing is clear, both teams were my family and best friends and are very special to me.
Is it hard to believe that you've worn your Jaguar uniform for the last time?
It definitely hit me in the last 10 seconds of the championship game. I started crying after the game because I was obviously happy, but also sad that my time with Centennial athletics has come to a close. It was the best four years of my life.
You came back stronger than ever this spring after recovering from the ACL injury last year. Were you ever concerned during the rehab process that you might not return as the player you used to be?
I think coming back after my injury as the same player was my biggest concern. I hold myself to really high expectations, and so do my coaches and teammates. My family played a big role throughout my recovery process as I set goals for myself at the beginning of the soccer and track seasons and they held me accountable to those all season long. Shout out to Matt, Joey and Pete for helping me with my rehab.
You are now headed to the University of Minnesota to play soccer. When do you report to school?
I report on July 8.
What position are you projected to play, and do you think you'll have a good chance to see some action right away?
The coaching staff sees me playing at an outside back position. Obviously, everyone at that level has a high skill set. I just have to go in and prove myself and stay confident as a freshman, especially in the B1G 10.
I'm sure your former track teammate at Centennial, Kendyl Lindaman, could show you around the campus. Have you talked to her much about what it's like at Minnesota?
Kendyl and I have always been friends; we haven't talked recently though. I know she's been busy with her season and she's been a role model for me for a while now. I know if I have any questions or need anything, that she will be there; that's just the type of person she is.
What are you going to study?
I am planning on majoring in kinesiology and minoring in nutrition.
Do you plan on watching much of the upcoming men's World Cup, or is your level of interest diminished by the absence of the U.S. squad?
I might watch the World Cup, but I am still a little bummed that the U.S. men didn't make it.