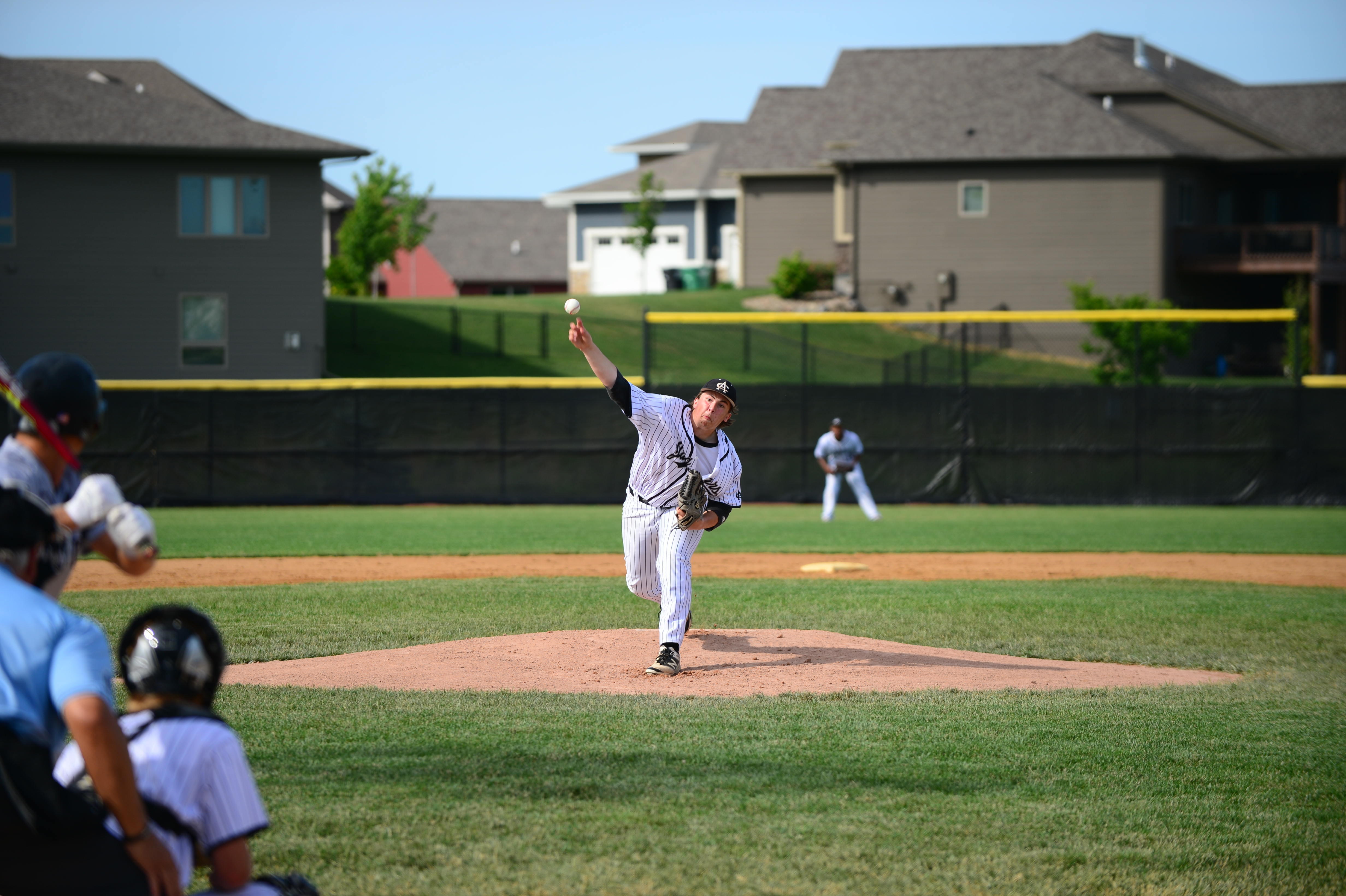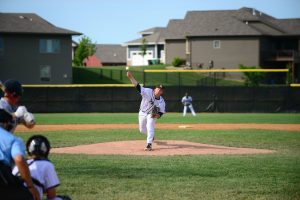 Ankeny Centennial's Trey Morris made his varsity debut on the pitching mound Wednesday night.
It turned out to be a memorable one.
The sophomore righthander tossed a one-hitter and had five strikeouts to lead the host Jaguars to a 2-0 victory over seventh-ranked Waukee in the first game of a CIML Central Conference baseball doubleheader.
"I was just really locating my spots," said Morris. "My changeup has been pretty good for me, and all of my pitches were working pretty well, honestly."
Morris (1-0) was slated to make his pitching debut against Southeast Polk on May 29, but he suffered an injury during the first game of a doubleheader before the second game was postponed due to rain. Joe Healy then got the start three days later when the two teams finished the twinbill.
"I pulled my hip flexor," Morris said. "But I feel really good right now."
Morris displayed exceptional control in the complete-game effort. He allowed only one walk while throwing 88 pitches.
"It's nice to have him back," said Centennial coach Mark Hey. "He really commanded the zone and had all of his pitches working. He hit his spots and pitched very, very well. We thought he'd be one of our top pitchers, so it didn't really surprise me at all that he pitched that well."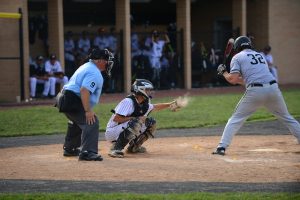 Centennial took a 1-0 lead in the second inning, then added another run in the third. That was more than enough support for Morris.
Cory Prange went 2-for-2 with a walk and had one RBI. Ryan Vermeer drove in the Jaguars' other run.
Waukee then bounced back to win the nightcap, 10-0, in five innings. The Warriors used a seven-run fourth inning to break the game open.
Tyler Heinzerling (1-2) took the loss, allowing five earned runs on six hits over three-plus innings. He gave up four walks.
"We just had too many walks from our pitchers and got behind the 8-ball there," Hey said. "That's the way those games go sometimes."
Owen Minshall tossed a one-hitter as Waukee posted its fourth shutout in six games. Morris had the Jaguars' only hit.
"Minshall is a tough lefthander," Hey said. "He has four pitches that he throws for strikes, and he really kept us off-balance."
Waukee is now 6-4 in the conference and 10-5 overall. The Jaguars are 4-6 and 9-7.