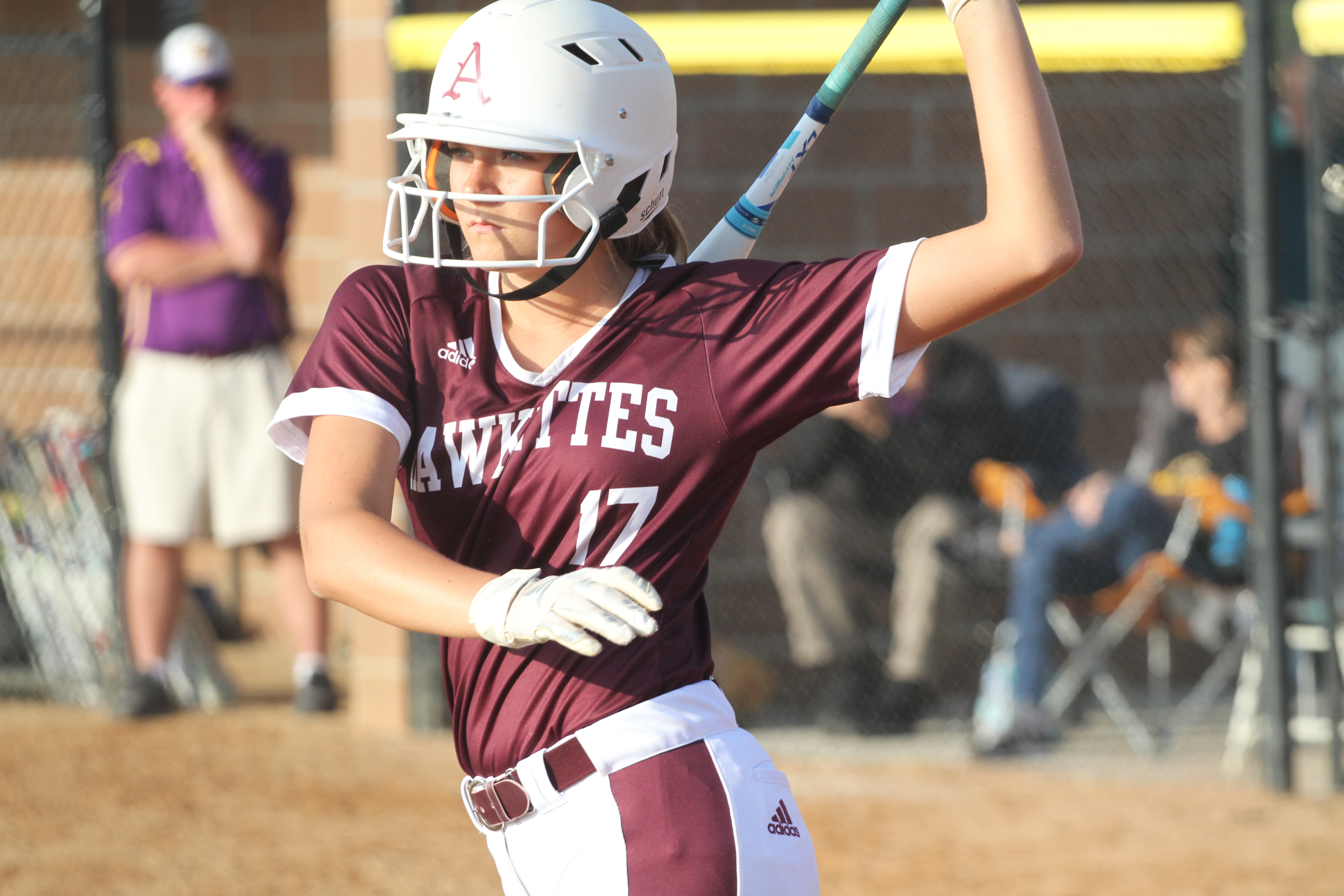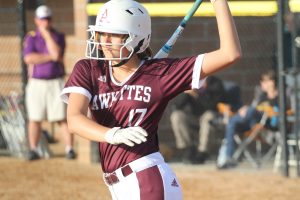 The Ankeny softball team was just three outs away from winning the Fort Dodge Invitational title on Saturday.
Unfortunately, the host Dodgers refused to go away quietly.
Tenth-ranked Fort Dodge scored four unearned runs in the bottom of the seventh inning to rally past the Hawkettes, 10-9, in the championship game of the tournament. The Dodgers (20-4) snapped a nine-game winning streak for No. 11 Ankeny, which fell to 17-5 on the season.
"You can't be perfect with the schedule we play," said Ankeny coach Dave Bingham. "It would have been nice to win it, but these tournament games are critical for us. We're just blessed to be able to play in it, because it preps you for the state tournament up there if you're able to qualify for it."
Fort Dodge held a 6-3 lead before the Hawkettes rallied for two runs in the fifth, sixth and seventh innings. The Dodgers then battled back against Ankeny reliever Kennedy Thomas (4-1), who suffered her first loss of the season.
"We had some miscommunication on defense, and that's something we need to address," Bingham said. "But it was a very raucous atmosphere, and it was a good learning experience for us. Kennedy pitched great, but we just didn't get a couple of calls and we had a couple of balls that we didn't communicate on where we were going with it."
Marina Carter went 2-for-4 with a home run and two RBIs for the Hawkettes. Jasmine Rumley and Zoe Baker each had two hits, including a double, and drove in a run.
Peyton Daugherty went 3-for-4 and scored three runs. Her sister, Malea, went 2-for-4 with two doubles and two RBIs.
The Hawkettes posted a 5-4 victory over No. 1 Cedar Rapids Kennedy in the semifinals earlier on Saturday, handing the Cougars just their third loss in 20 games. Thomas tossed a six-hitter to earn the win.
Ankeny took a 3-0 lead in the first inning on Malea Daugherty's homer. The Hawkettes added two runs in the second, then held off a late Kennedy rally.
"Our process for the Kennedy game felt like we were getting ready for a state championship game, and I thought we delivered with a seminal team effort," Bingham said. "Malea hit that bomb in the first inning, and I think that kind of sent a message."
Rumley and Carter each went 2-for-3 for the Hawkettes. Rumley had a double, stole a base, scored a run and drove in another.
Ankeny defeated two other ranked teams on Friday. The Hawkettes opened the tournament with a 12-6 victory over Waterloo Columbus, then rolled past Ballard of Huxley, 16-2, in three innings in the quarterfinals.
Rumley had a perfect day at the plate, going a combined 7-for-7 with two doubles and a home run–her fourth in seven games. She scored seven runs and drove in eight more while raising her average from .467 to .522.
"Jas had a great day, and we showed that we're a team that can score on you in every inning," Bingham said. "But I don't think we've reached our full potential. We have a lot of people that can get dialed in."
Thomas also homered and had two RBIs in the win over Columbus (15-2), the No. 3 team in Class 3A. It was her eighth roundtripper of the season.
Madison Bonner-Palmer went 3-for-4 and drove in three runs. Malea Daugherty went 2-for-3 and had two RBIs.
Paige Jacobsen (8-2) was the winning pitcher. She allowed just one run on six hits over the first four innings.
Ankeny then used a 14-run second inning to rout Ballard for the second time this season. The loss snapped a 10-game winning streak for the Bombers (12-7), who are ranked 14th in Class 4A.
Thomas went 2-for-3 and had three RBIs in the win. Bonner-Palmer knocked in two runs, while Baker and Audrey Penningroth each had a double.
Peyton Daugherty and Regan Smith each went 2-for-2 and drove in a run. Daugherty also walked, stole a base and scored three times.
Shelbie Chambers (4-1) tossed a four-hitter. She walked none and had five strikeouts.