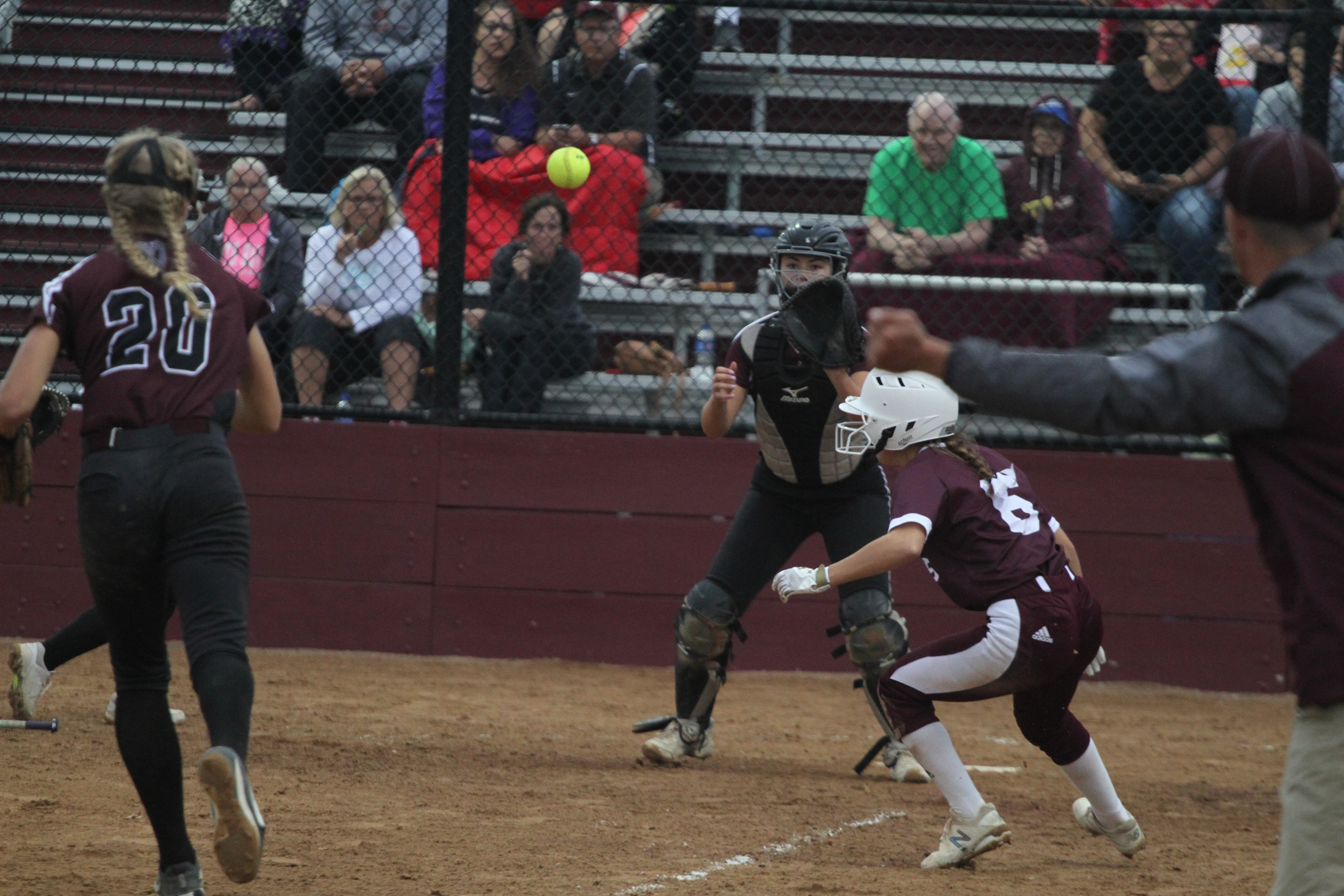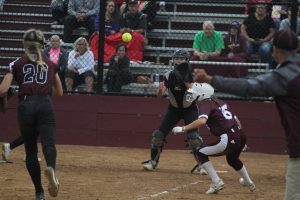 Ankeny softball coach Dave Bingham has been coaching from the dugout in recent games.
The way the Hawkettes played on Thursday, he may stay there for awhile.
Eighth-ranked Ankeny swept a non-conference doubleheader against No. 14 Dowling Catholic at Dick Rasmussen Field to raise its overall record to 20-6. The Hawkettes posted a 6-5 victory in the opener, then completed the sweep with a 15-5 win in five innings.
Bingham is nursing an eye injury and has been restricted to the dugout. He has been replaced in the third-base coaching box by assistant coach Brett Delaney.
"It's not a big change for us right now, because Brett is one of the best assistant coaches in the state and most of these girls have played on the JV for him," Bingham said. "Until I get 100 percent healthy, that's what we'll do. And as long as it keeps working, maybe we'll stick with it after that."
Ankeny pounded out 14 hits, eight of them for extra bases, in the second game. Malea Daugherty hit a grand slam, two doubles and drove in seven runs.
Zoe Baker also went 3-for-4 with a homer and two doubles. She had four RBIs.
Jasmine Rumley went 2-for-3 and also homered, her fifth of the season. She knocked in two runs.
"Jas hit one of her 'Oh my God' home runs," Bingham said. "It was well hit."
Kennedy Thomas went 3-for-4 with a double and two RBIs. Madison Bonner-Palmer went 2-for-2.
Paige Jacobsen (9-3) was the winning pitcher. She scattered 10 hits.
The Hawkettes won the opener on Thomas' walk-off single in the bottom of the seventh inning. She went 3-for-5 and drove in two runs.
"The girls just kept fighting in that first game," Bingham said. "It was a good win for us. I think that walk-off win against Southeast Polk (on Wednesday) kind of carried over. We're learning how to win those close games."
Bonner-Palmer hit a home run in the fifth inning to give Ankeny a 4-3 lead. After Dowling (11-11) rallied for two runs in the top of the sixth, Marina Carter hit a game-tying homer with two outs in the bottom of the frame.
It was the third home run of the season for Carter, who went 2-for-4. Madeleine Murphy went 2-for-2 and scored a run, while Peyton Daugherty went 2-for-5 and had two RBIs.
Thomas (6-1) earned the victory on the mound. She allowed two earned runs on four hits.