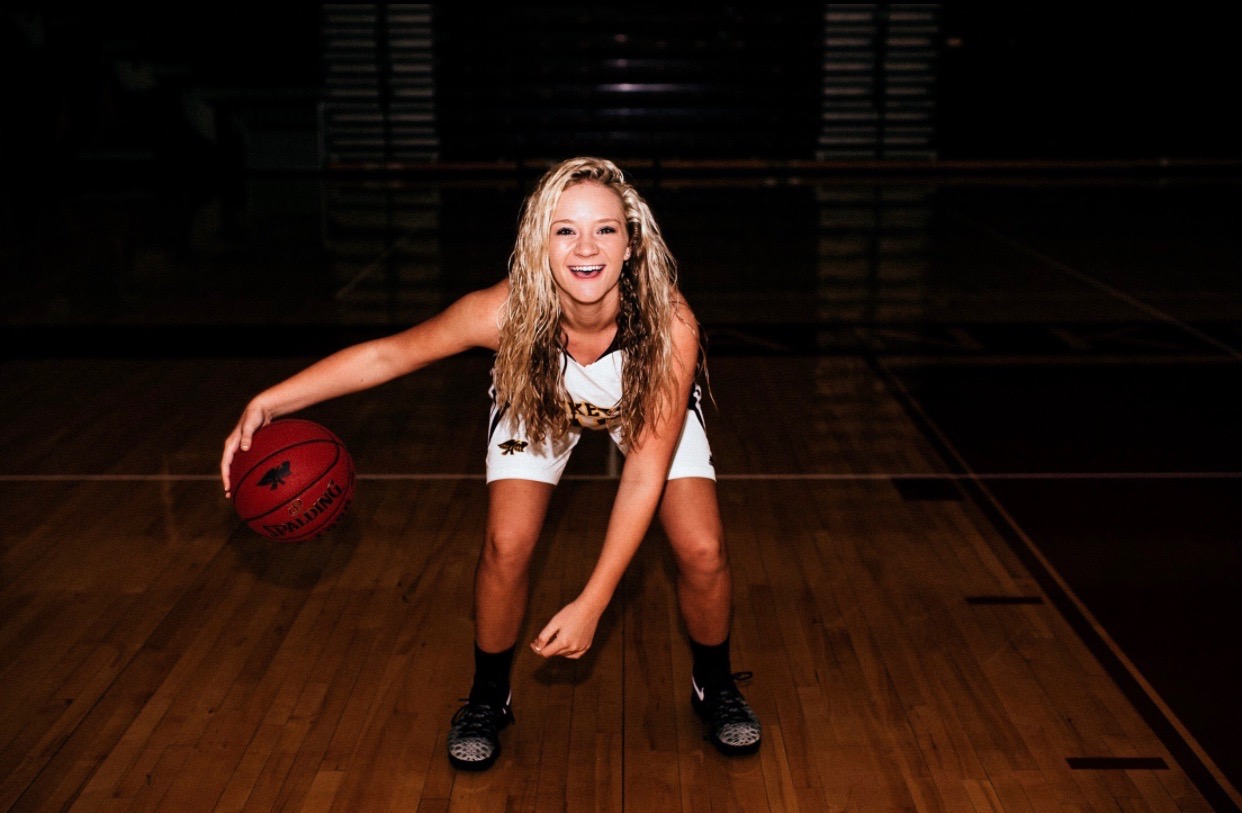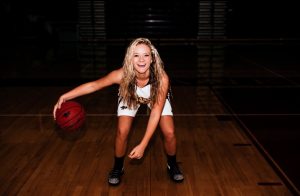 As seniors at Ankeny High School in 2017, Drew Maschoff and Codee Myers both signed letters of intent to play Division II basketball at the University of Sioux Falls.
Now, a year later, both players have decided to continue their college careers elsewhere.
Maschoff, a 6-foot-4, 175-pound point guard, will transfer to Pratt Community College in Pratt, Kan. He is hoping to use Pratt as a springboard to his final destination.
"I left Sioux Falls because something was missing," Maschoff said. "My dream has always been to play DI basketball, and I just felt that after the season."
While Maschoff played in 29 games and made 14 starts for the USF men's team, Myers didn't even suit up for the women's squad. The 5-10 guard sat out the season as a medical redshirt after undergoing foot surgery last fall.
As she watched from the bench, Myers came to the realization that she didn't want to play for the Cougars.
"I just didn't think it was the best fit for me," Myers said. "I was there to play basketball, but I couldn't see myself playing there."
Myers will transfer to William Jewell College, another Division II school located in Liberty, Mo. Like Maschoff, she will be eligible to play this season.
"I won't have to sit out," Myers said. "I knew that I did not want to do that again."
Both Myers and Maschoff earned all-conference honors at Ankeny, where Maschoff twice led the Hawks to within a game of the state tournament. He then made an immediate impact at USF, where he averaged 5.9 points in 21.2 minutes per game.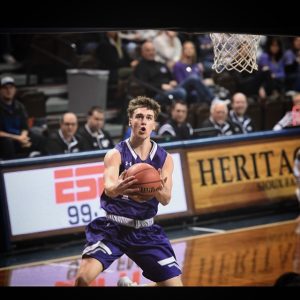 Maschoff, who shot 35.4 percent from 3-point range (29-of-82) while helping the Cougars to a 20-10 record, said he wasn't leaving in search of more playing time.
"That wasn't an issue because I basically played right off the bat and took over as the starting point guard," he said. "I just felt like I wanted to fulfill my childhood dream of being a DI basketball player."
After making the decision to transfer, Maschoff said he received interest from several schools.
"Initially, there were a lot of schools calling," he said. "I took a visit to Indian Hills and I really liked it, and I also took a visit to Kirkwood. They were all great places, but I chose Pratt because their coach (Sean Flynn) really stood out to me. He really believed and had a plan for me."
Maschoff is confident that some Division I schools will monitor his progress at Pratt and perhaps offer him an opportunity to achieve his dream.
"I had Oregon State, Wyoming, (Florida International) and a few others call me," he said. "They said they'd really like to see and follow me at Pratt."
Myers, meanwhile, is still trying to get back onto the court. She has been working out with her twin brothers, Cole and Cory, after recovering from the surgery on her right foot.
"I've been battling plantar fasciitis for like a year and a half," Myers said. "And I just wasn't getting any better with all the treatment I was doing, so I ended up having surgery. I could have come back in January, but I didn't think it was worth it so I took my medical redshirt year. I'm still not fully healthy, but I'm getting there."
Myers said part of her decision to transfer was a matter of geography. She will now be about 100 miles closer to Ankeny.
"I'm kind of a big homebody, so I just thought (Sioux Falls) was a little too far away," Myers said. "The school was kind of small, and it's not a big town. The hardest part was leaving the people that I met there, because I made some really good friends."
One of her friends, Kiara Bradley, will be making the trip south with her. The former Pella standout is also transferring from USF to William Jewell.
Myers said she picked the Cardinals after also considering Northwest Missouri State and Wartburg College.
"William Jewell recruited me out of high school, and their coach (Jill Slominski) is awesome," Myers said. "I've never played for a female coach, but I'm really excited about that."
Myers will be one of six incoming recruits for the Cardinals.
"Codee is a great student and athlete," Slominski said in a press release. "She has the ability to score from any spot on the court. We are excited that she chose to come to Jewell to further her education and compete on the court."
Ironically, William Jewell plays in the Great Lakes Valley Conference, of which Truman State is also a member. Myers' older brothers were both standouts at Truman State in recent seasons.
"I didn't want to go to Truman, because I wanted to do my own thing," Myers said. "But now I'm back in the GLVC so I'll be playing against Truman, so it's weird how it worked out."