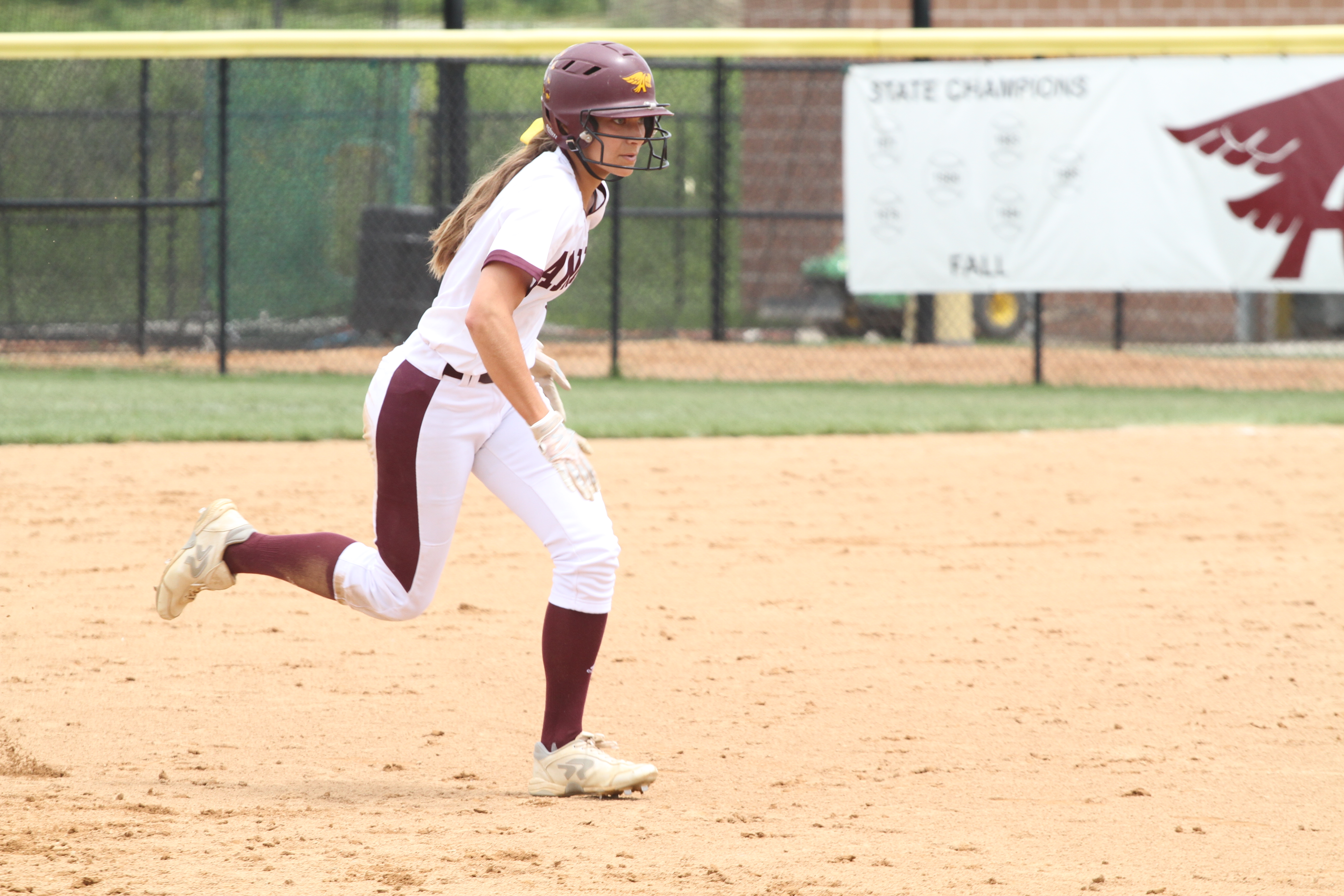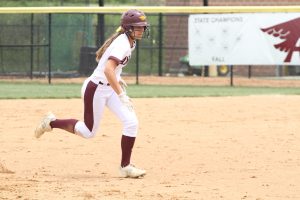 For the third time this season, the Ankeny softball team refused to let back-to-back losses turn into a three-game losing streak.
The eighth-ranked Hawkettes rolled to an 11-1 victory over Pleasantville in five innings in their final game at the Brent Prange Classic on Saturday. They went 2-2 in the tournament and are now 22-8 on the season.
"We came into the weekend prepared to play good teams, and we had some momentum going into Friday after sweeping Dowling Catholic Thursday night," said Ankeny shortstop Peyton Daugherty, who went 9-for-13 in the tournament to raise her average to .563. "We finished the weekend with a good win, so we are looking to keep that streak going through another big week ahead of us."
The Hawkettes, who will play a doubleheader at Ankeny Centennial on Monday, pounded out 10 hits in the win over Pleasantville. Daugherty went 2-for-3, stole two bases and scored a run.
Regan Smith went 2-for-2 with a double and four RBIs. Zoe Baker went 2-for-2 with a double and drove in two runs.
Paige Jacobsen (11-4) tossed a five-hitter to earn the victory. She bounced back after being roughed up earlier in the day during a loss to Ballard (Huxley), the No. 13 team in Class 4A.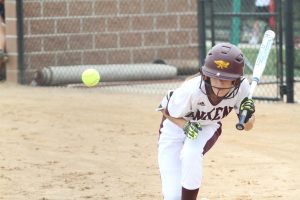 Ballard used a four-run second inning to post an 8-5 win. The Bombers avenged two earlier lopsided losses to Ankeny by a combined score of 30-2.
Daugherty went 2-for-3 with a triple in the loss. She also scored a run.
Marina Carter went 2-for-2 with a double and one RBI. Baker and Malea Daugherty also knocked in runs.
Ankeny opened the tournament on Friday with a 12-2 victory over Sioux City Heelan in six innings. The Hawkettes ended the game with a five-run outburst in the bottom of the sixth.
Jasmine Rumley went 3-for-4 with a double and three RBIs in the win. Kennedy Thomas went 2-for-3 and also drove in three runs.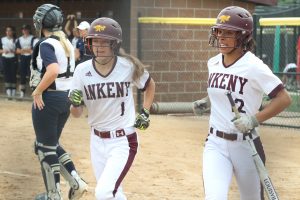 Peyton Daugherty and Emily Bogle each went 2-for-3 and combined to score five runs. Madison Bonner-Palmer, Malea Daugherty and Baker each had two RBIs.
Jacobsen tossed a four-hitter to earn the win. She walked one and had four strikeouts.
Ankeny then dropped a 6-5 decision to No. 10 Urbandale. The Hawkettes rallied for three runs in the bottom of the seventh inning, but it wasn't enough.
Rumley continued her hitting tear at the plate, going 2-for-4 with a pair of homers and three RBIs. Thomas also had a home run, her ninth of the season.
Peyton Daugherty went 3-for-4 with a pair of doubles. Baker knocked in Ankeny's other run.
Thomas (6-2) suffered the loss, allowing five earned runs in 6 1/3 innings. She gave up three walks and eight hits.