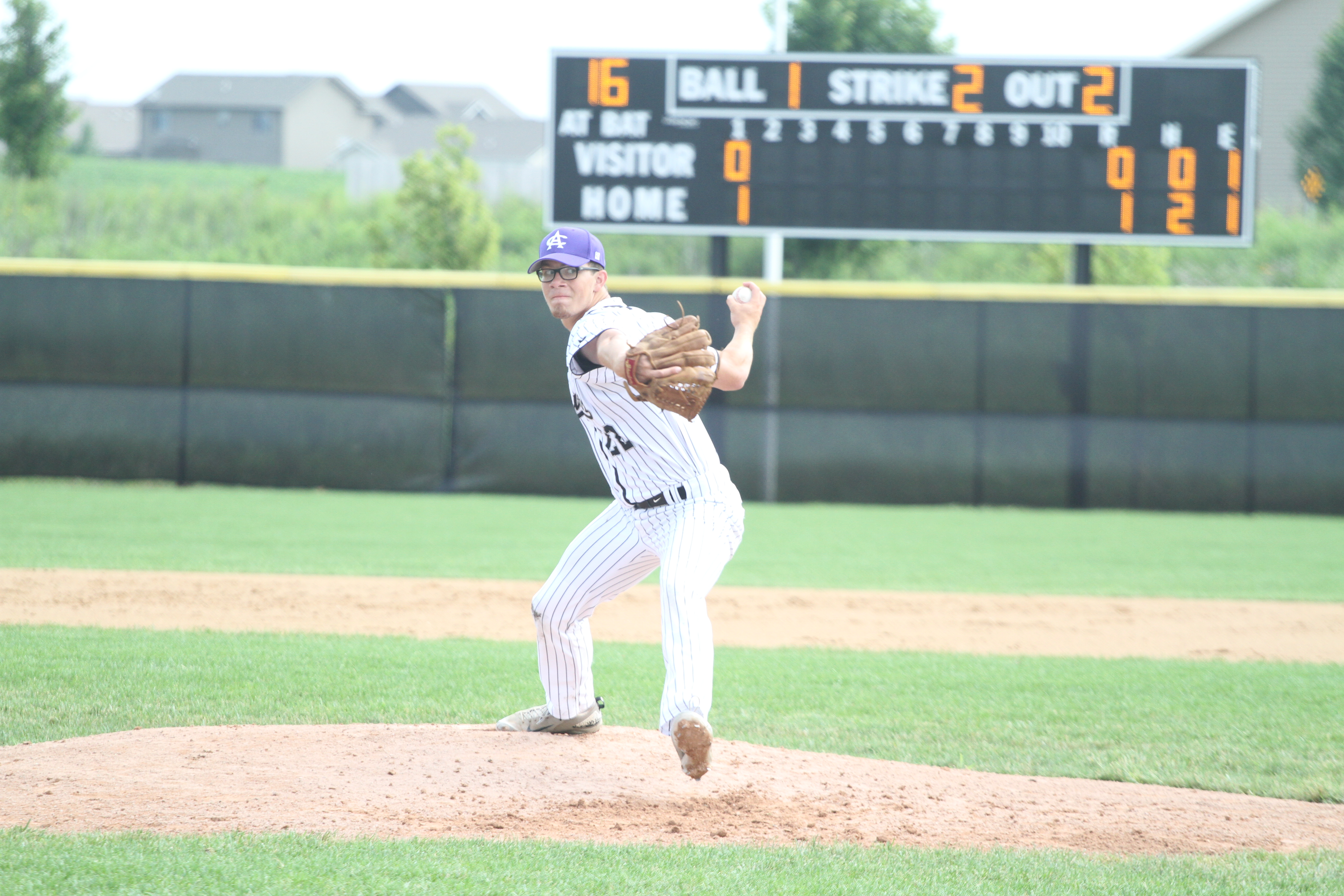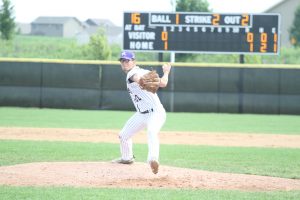 Senior pitcher and outfielder Noah Stober has helped the Ankeny Centennial baseball team to an 11-12 record.
Stober is batting .255 with five doubles, one triple and five RBIs. On the mound, he has compiled a 3-2 mark with a 4.50 ERA.
Here is some inside info on Stober:
Your team entered the season with only a few players having any varsity experience. What were your expectations for the team?
I knew we had a lot of good underclassmen coming in that were more than capable of filling the spots needed. Plus, I felt we all had good chemistry before the season started. With the right lineup with the players we have, we can be a hard team to beat.
You got to throw the first pitch in the first game ever played on Centennial's new field on May 21 against Des Moines Hoover. Was that a pretty cool moment for you?
Yes, in the future it will be cool to be recorded in history (as the player) to throw the first pitch on the new field. This opportunity does not come often, and it was great to be a part of it. At the time I just thought of it as a regular game.
Has it been much of an adjustment going from the field at Northview to the new field this season?
I missed the old field as that is where I started for playing high school. This field feels a lot bigger. The equipment is a lot nicer though, and having the locker room is a great place to relax and hang out with the team.
Have you tried to be a leader for the squad?
Yes, but I feel like the team is full of leaders and we all play a part.
How many different pitches do you throw? What are they?
I throw four-seam fastball, two-seam fastball, change up and curve ball.
Your team will host a doubleheader against Ankeny on Monday. What are you going to remember most about the Jag-Hawk rivalry when you're older?
Playing against the Hawks is like playing with my old teammates. So many of them were on my USSSA team that it doesn't feel like a game to me. It's like what we used to do when we played backyard baseball.
You were also a member of the Centennial wrestling team and enjoyed a successful season last winter. What lessons did you learn from wrestling that will stay with you for the rest of your life?
I owe most of my success because of the strong support I had from my coaches. They taught me so many life lessons. Always outwork everyone else. There is no offseason, and you always have to work hard at your craft. They believed in me and acted as if they cared in you as a person not just the athlete.
You have committed to play baseball for John Wood Community College in Quincy, Ill. What other schools did you consider, and why did you choose John Wood?
I considered (two other junior colleges), Century and Southwestern. I chose John Wood because the coach made me feel like we shared the same interest. They seemed very interested in my abilities. They offered a great workout program and pitching exercises with the driveline system. I felt a great connection with the pitching coach as we had a lot of similar personal interests. The town was comfortable and was large like Ankeny and seemed to fit me.