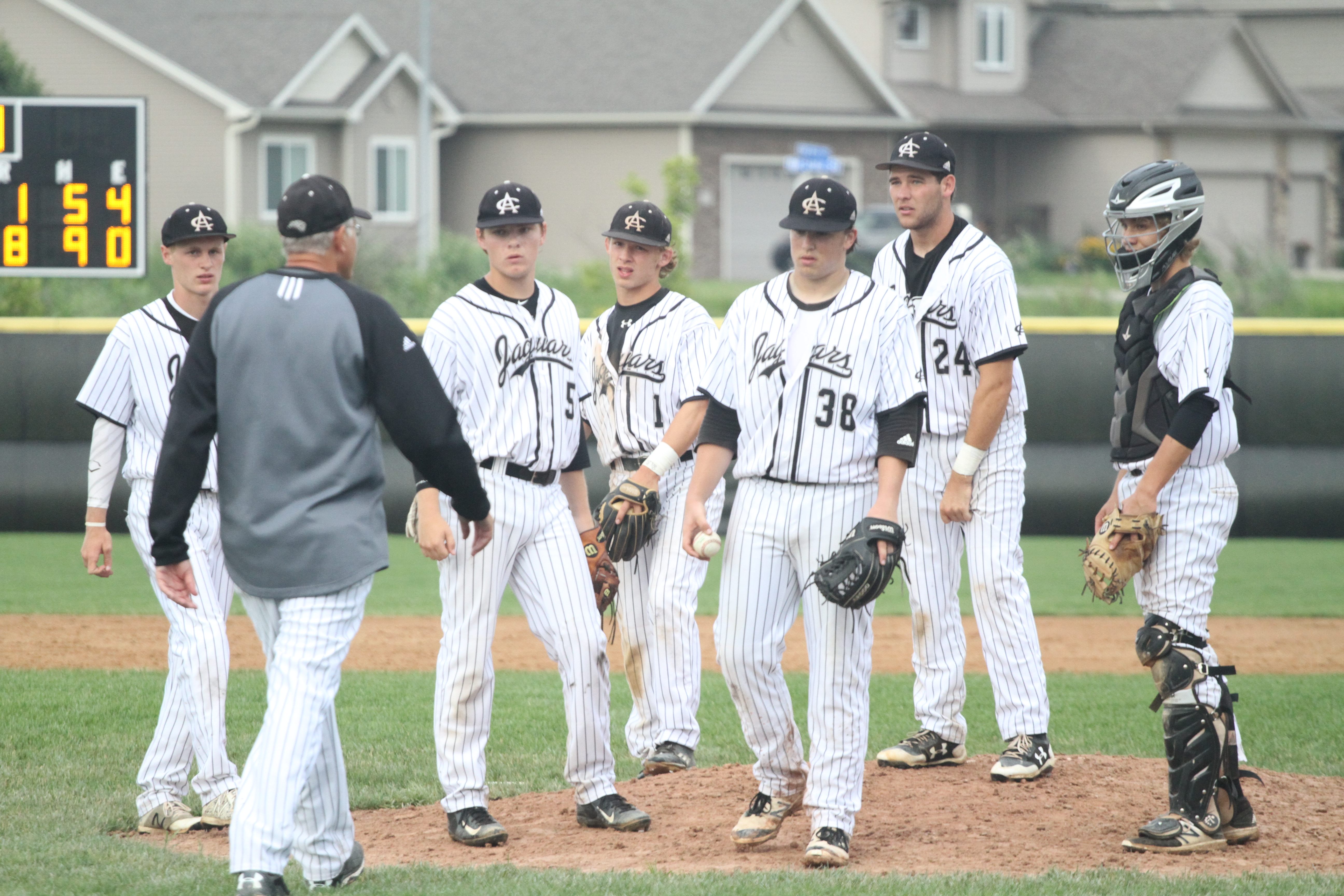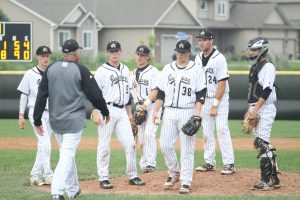 Trey Morris didn't get a chance to play against crosstown rival Ankeny earlier this month.
When Morris took the mound on Monday to pitch against the Hawks, he made the most of his opportunity.
The sophomore righthander tossed six solid innings to lead the Ankeny Centennial baseball team to an 8-3 victory in the first game of a CIML Central Conference doubleheader at Centennial. The second game of the twinbill was postponed by rain and may not be rescheduled.
"I was just trying to hit my spots," said Morris, who allowed three runs on five hits. "It was a good team effort."
Morris (2-1) pulled his hip flexor during a doubleheader against Southeast Polk on May 29. He was unable to play on June 8 when Ankeny recorded its first-ever sweep over the Jaguars.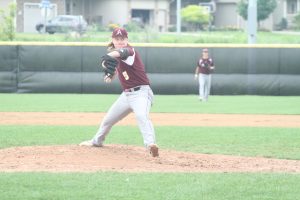 On Monday, Morris had to wait for the rain to stop long enough in order to play the first of the two scheduled games.
"It was a little frustrating," Morris said. "I was hoping we were playing and we got to, so that was good."
Morris outdueled Ankeny ace Jayden Maifeld (2-3), who had eight strikeouts over 5 1/3 innings but was hurt by a defense that committed four errors behind him. Maifeld allowed three runs, two of them earned, on five hits.
Centennial held a 1-0 lead before breaking the game open with a seven-run outburst in the sixth inning. Morris and Connor Kesterson each had two hits in the inning.
"(Maifeld) hits his spots, and he does a nice job of hitting the outside corners," said Centennial third baseman Josh Meador, who went 2-for-3 and had a two-run single to give the Jaguars a 7-0 lead. "Toward the end of the game we had an oppo(site field) approach, and we just worked on taking the ball the other way. We got a lot of runs that way."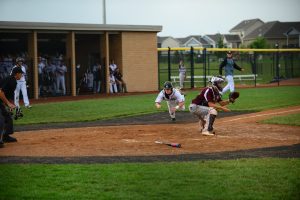 The Hawks trailed by just 2-0 when Maifeld left the game after walking Kaden Bollwinkel with one out. The next eight Centennial batters then reached base against Ankeny relievers Austin Probasco and Austin Coyne.
Greyson Jennings hit a bases-loaded grounder that was thrown away for an error, allowing two runs to score. Cory Prange and Kesterson later added RBI singles.
That was more than enough support for Morris, who left the game after giving up an RBI double to Cael Boyd in the seventh inning.
"He's a sophomore, but he's confident and we're confident in him," Meador said of Morris. "He does a great job of throwing strikes out there, and he mixes up well. He does a great job of keeping runners off base, and that's what we need."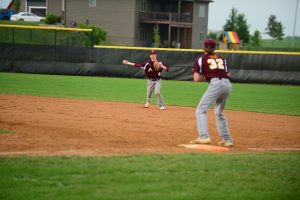 Prange went 2-for-3 and scored twice as the Jaguars improved their records to 5-8 in the conference and 12-12 overall. Kesterson drove in two runs, while Derek Boike went 2-for-3 with a double and scored a run.
Boyd went 2-for-3 with two doubles for Ankeny, which dropped to 6-5 in the league and 11-9 overall. AJ Slattenow went 2-for-3 with a double and one RBI, while Brody Brecht also had a double.