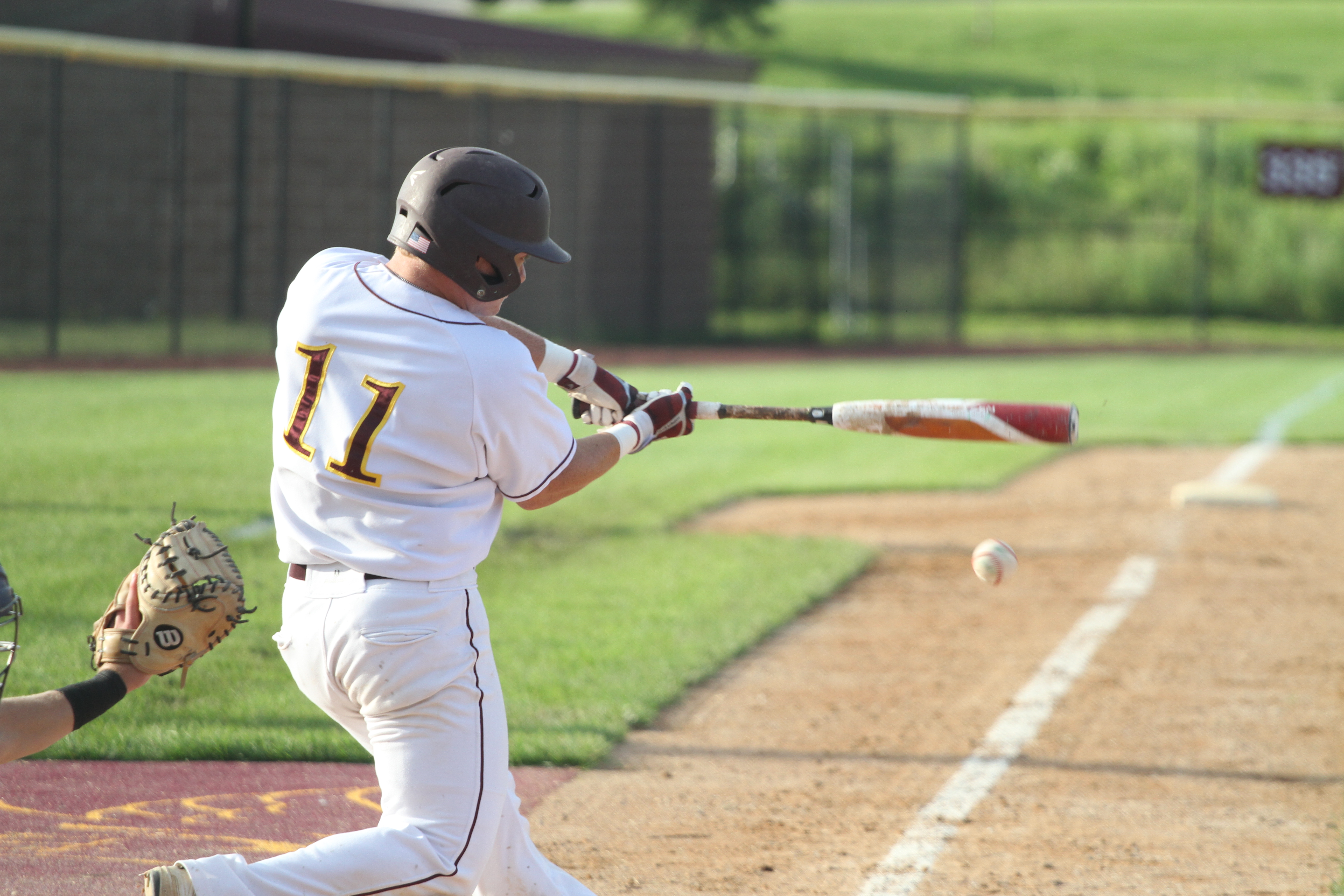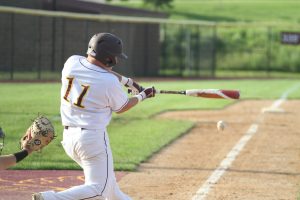 Ankeny baseball coach Joe Balvanz wanted to use both Cameron Rinker and Chris Spear on the mound during Wednesday's doubleheader against visiting Waukee.
He is also hoping to get some innings out of both pitchers during Saturday's make-up twinbill against sixth-ranked Southeast Polk.
The only solution was to split Wednesday's second game between the two hurlers, and it proved to be an effective strategy. Rinker and Spear combined on a nine-hitter with Austin Probasco–who got two outs–as the Hawks posted a 6-3 victory to salvage a split of the CIML Central Conference doubleheader.
"The weather has backed us up a little bit with our pitching, so we just decided to split the game with Cam and Spear so that we'd have both of them ready to go on Saturday," Balvanz said. "Cam went out and did what he does and was effective, and I was tremendously proud of how Spear came in and shut the door for us."
The Hawks scored three runs in both the first and third innings to stake Rinker (4-1) to a 6-0 lead. The senior lefthander pitched 3 2/3 innings, allowing three runs on eight hits.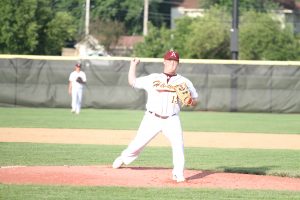 Spear pitched the final 2 2/3 innings to earn a save, allowing just one hit and recording two strikeouts.
"It definitely feels good to get the win," Rinker said. "We got off to a slow start (in the first game), but we came back and got the second one. The team played well, and Spear did a good job of coming in and closing it out."
AJ Slattenow went 2-for-3 and drove in two runs for the Hawks. Drew Hill also went 2-for-3 with a double and scored twice, while Cael Boyd added an RBI double.
"I think we're starting to come around a little bit now that we're playing on a regular basis again," Balvanz said. "The weather has been tough on these guys. To sit for 11 days in the middle of the season and to not see any live pitching, that's tough to come back from. But we're getting there."
Waukee won the opener, 7-4, behind a pair of homers from Zach Pierson. He hit a two-run blast in the seventh inning to seal the victory.
Will Casel (3-3) took the loss. He allowed four earned runs on seven hits over the first five innings.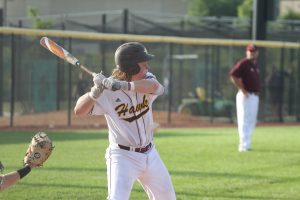 Jayden Maifeld went 2-for-4 with a double and one RBI for the Hawks. Boyd went 2-for-3 with a double and one RBI, while Mo Watson drove in two runs.
Ankeny is now 7-6 in the conference and 12-10 overall. The Warriors' records are 10-8 and 18-9.
"We've got Polk on Saturday, and we want to get two more conference wins," Rinker said.