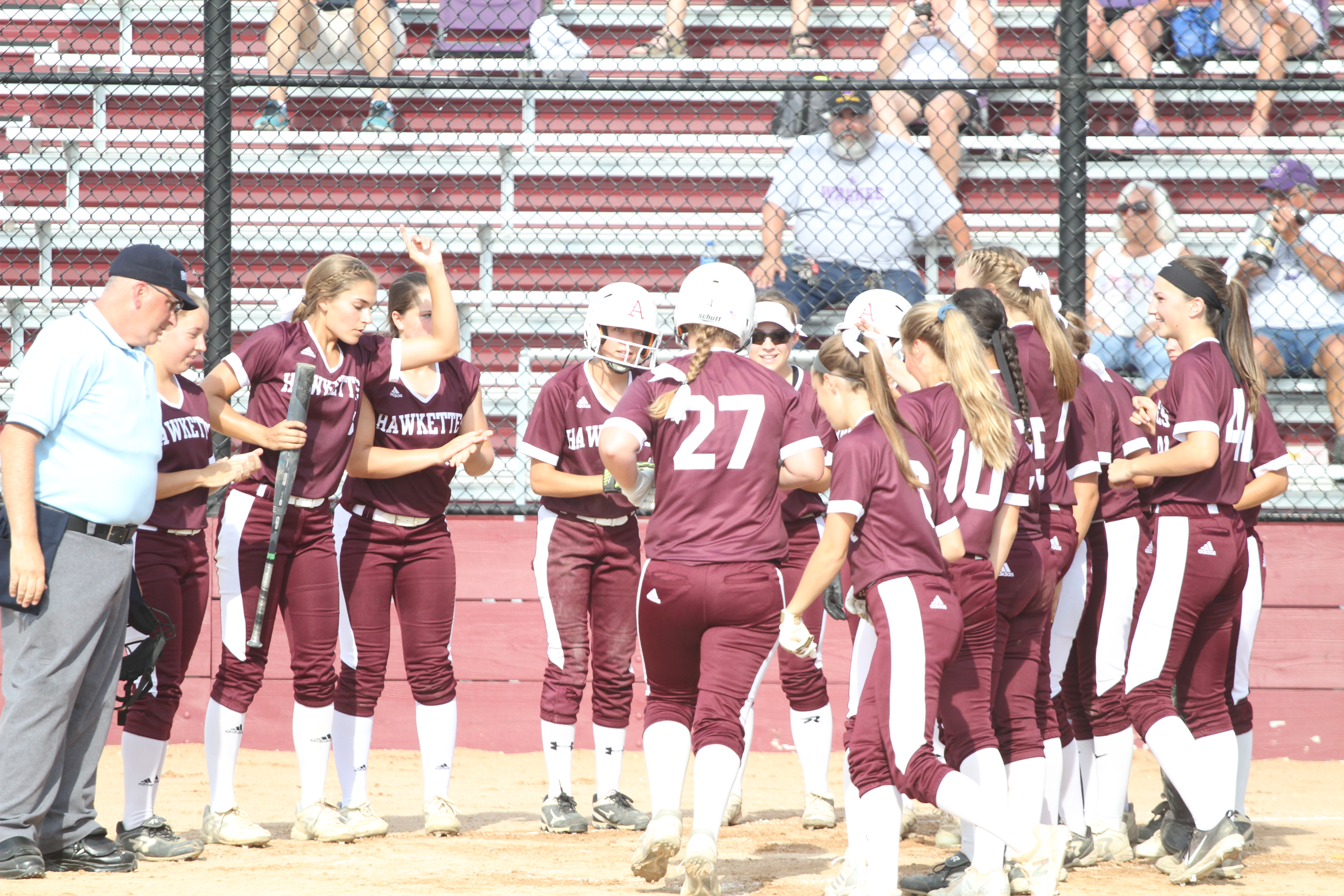 It's been a season of magical moments for Kennedy Thomas and the eighth-ranked Ankeny softball team.
On Wednesday, Thomas delivered the most magical moment thus far.
The senior slugger hit a walk-off grand slam with two outs in the bottom of the ninth inning to give the Hawkettes a 9-6 victory over No. 11 Waukee in the first game of a CIML Central Conference doubleheader at Ankeny.
"We're never out of a game," said Ankeny coach Dave Bingham. "We can score a lot of runs with the lineup that we have, and it's always fun when Kennedy hits a walk-off homer. She seems to relish those moments, because she's had a lot of them."
Waukee rebounded with a 9-4 win in the nightcap, allowing the Warriors to salvage the finale of the four-game season series. The Hawkettes posted a 9-5 victory at Waukee on June 11, then began the day on Wednesday with a 9-8 win in 11 innings in the completion of a suspended game.
"It feels great to beat them," Thomas said after her walk-off blast. "Waukee is such a great team, and it's been two great games obviously that have gone into extra innings. We couldn't ask for anything better."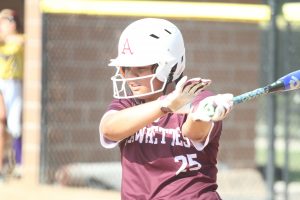 Thomas connected for her 12th home run of the season on a two-ball, no-strike pitch from Molly Jacobson. She now has 51 RBIs in just 33 games.
"I was not looking for a walk," Thomas joked. "I think I got the pitch I wanted, but I was just kind of up there and not thinking. I was just going for any pitch, because I know Molly is a great pitcher and she was going to throw me a strike but it wouldn't be right down the middle."
Thomas went 2-for-5 in the win, while Peyton Daugherty, Marina Carter and Zoe Baker each went 2-for-4. Baker had a solo home run.
Marina Smith got one out in the top of the ninth inning to earn the victory. She raised her mark to 4-1.
Smith was also the winning pitcher in the make-up game. She allowed just two hits in three scoreless innings of relief.
Ankeny scored the go-ahead run in the top of the 11th inning. Thomas hit a one-out double, advanced to third on an infield hit by Emily Bogle and came home on an error.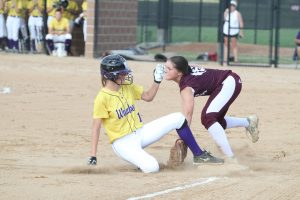 Waukee twice rallied from the brink of defeat to keep the game going.
"I kept thinking about that state championship game from a couple years ago that went to like 14 innings," Daugherty said. "And I was like, 'If that's what it takes, we can do it.'"
The Hawkettes held a 6-2 lead with two outs in the bottom of the seventh inning when a bad-hop single by Kasey Costa drove in Logan Akason, igniting a Waukee rally. Costa's routine grounder to short took a big bounce and skipped past Daugherty.
"It almost hit my face," Daugherty said.
Grace Foxen followed with an RBI single. Reagan Bartholomew later blooped a single into shallow right field to knock in the tying runs.
Ankeny regained the lead in the eighth inning. Anna Voigt hit an RBI single, then later scored on a wild pitch to give the Hawkettes an 8-6 advantage.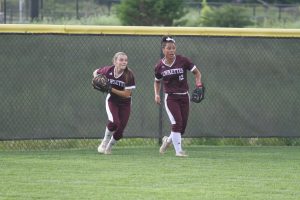 The Warriors again rallied in the bottom of the frame. With two outs, Costa hit a double off the left-field fence to drive in the tying runs.
"We had a couple of chances to end it," Bingham said. "But you have to give credit to Waukee. They just never quit."
The Warriors loaded the bases with one out in the ninth inning before Smith pitched her way out of the jam. Ankeny had another chance to win it in the 10th when Daugherty hit a two-out single, but Kate Heine was thrown out at the plate.
"This just prepares us for the postseason because we just think of Waukee and Valley as the same," said Thomas, whose team could meet the No. 9 Tigers in a regional final. "They're both competitive teams who are looking for wins."
Thomas went 3-for-6 as the Hawkettes pounded out 15 hits. Daugherty went 3-for-5 with a triple and two RBIs.
Bogle went 2-for-5 and drove in two runs. Jasmine Rumley and Madison Bonner-Palmer each hit a solo homer.
Waukee used a seven-run fifth inning to erase Ankeny's 4-1 lead in the nightcap. Paige Jacobsen (10-5) took the loss.
Smith hit a three-run homer for the Hawkettes. Daugherty went 2-for-4 with a double and is now batting .563 on the season.
The loss prevented Ankeny from pulling into a first-place tie with Valley, which swept a doubleheader at No. 13 Southeast Polk. The Hawkettes are now 11-4 in the conference and 25-9 overall, while Waukee's records are 8-7 and 22-8.
Ankeny will play a doubleheader at Ames on Thursday. The Hawkettes will visit Valley for another twinbill on Monday.
The Tigers are 13-4 in the conference.
"We're still right in the mix," Bingham said of the league race. "We just have to keep winning."