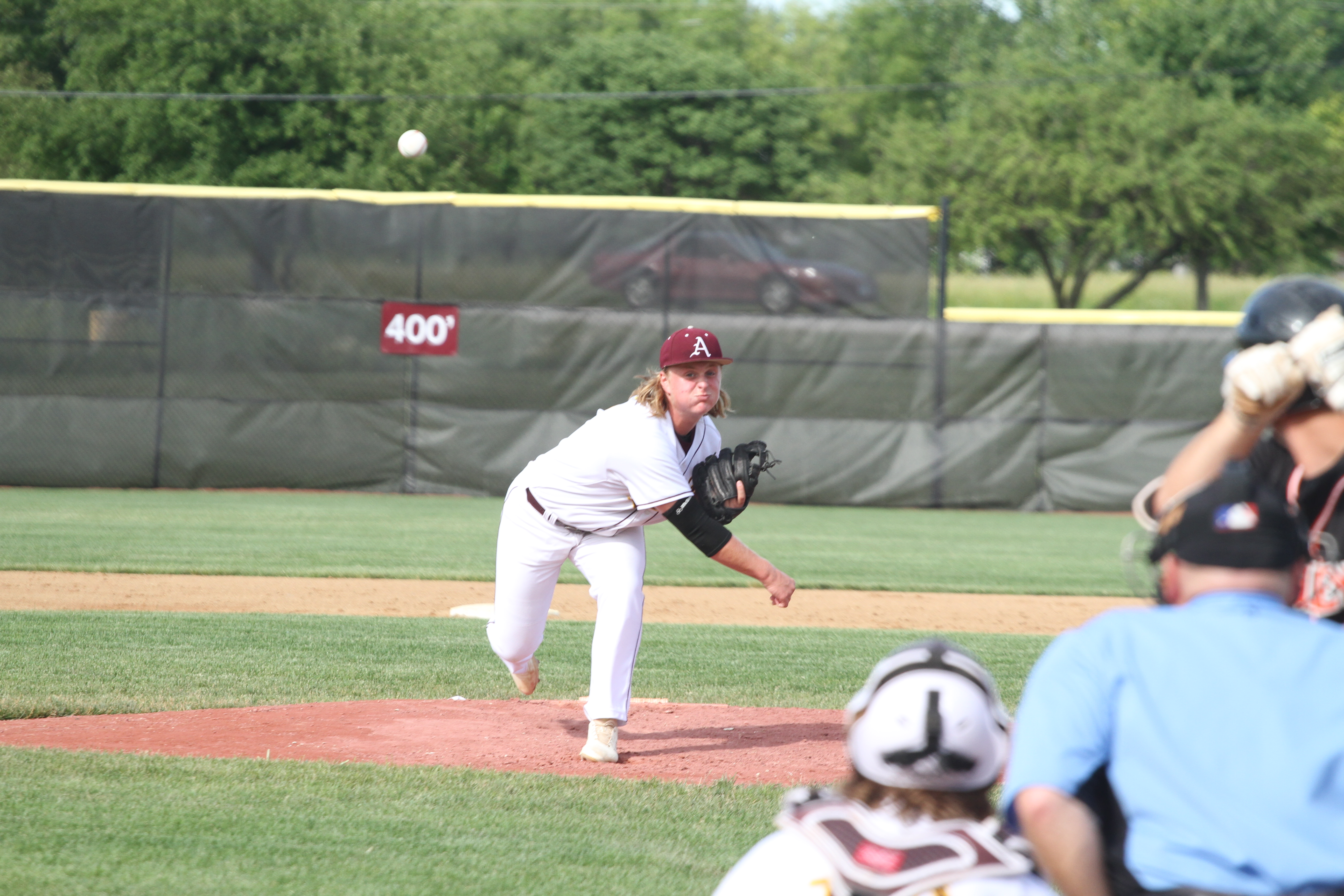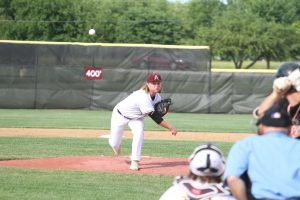 When Jayden Maifeld is at the top of his game, the Ankeny baseball team can be pretty dangerous.
Maifeld tossed a three-hitter and had eight strikeouts to lead the Hawks to a 5-2 victory over sixth-ranked Southeast Polk in the first game of a CIML Central Conference doubleheader on Saturday at Ankeny.
"I felt great," said Maifeld, who evened his record at 3-3. "Everything was working in my favor. I give a huge credit to the defense behind me–they made the plays when they needed to."
Maifeld walked only one batter and allowed just one earned run while lowering his ERA to 1.88. Opponents are now batting just .188 against him.
"That's as good as I've seen him pitch in a long time," said Ankeny coach Joe Balvanz. "He was just dealing."
Ankeny scored two runs in the first inning, then added three more in the fourth against Southeast Polk's Aaron Lang, who dropped to 6-3 on the season. Brody Brecht went 2-for-3 and scored a run, while Henri Harpenau doubled and knocked in a run.
Maifeld took a shutout into the fifth inning before Calvin Harris hit a two-run homer for the Rams, who had won 14 of their previous 15 games.
"The two runs that they got off Jayden…we made an error in the infield, and then (Harris) literally hit a curveball off his ankle," Balvanz said. "The wind was blowing out, and he hit it. I could see that Jayden was upset that he hit it out, but he went back out there and he was like, 'They won't get another one.' He was as dialed in probably as much as he's been since that Roosevelt game last year (in substate play)."
Southeast Polk then rebounded with a 6-1 win in the nightcap. Evan Martin went 3-for-3 with a double and three RBIs as the Rams kept their faint conference title hopes alive.
Sophomore Kaleb Krier threw a four-hitter and had nine strikeouts to earn the victory. He also drove in a run.
"He's tough as nails," Balvanz said of Krier. "He was confident, and his stuff was electric. The only spot he didn't hit, Drew Hill hit it off the wall (for a double). He was just lights out…very impressive."
Jase Bauer also doubled and scored Ankeny's only run in the fifth inning. Seth Harpenau and Evan Lyons had the Hawks' other hits.
Cameron Rinker (4-2) took the loss. He allowed two earned runs on six hits over the first five innings.
Southeast Polk is now 11-7 in the conference and 25-8 overall. Ankeny's records are 8-7 and 14-12.
"That's a fantastic team," Balvanz said of the Rams. "They're one of the best we've played all year."
Ankeny will travel to Valley on Monday for a doubleheader against the Tigers, who lead the league with a 13-5 record. Valley needs only one win–or a Southeast Polk loss against Ames–to wrap up the outright conference championship.
"We'll get their best shot, but we'll certainly do our best," Balvanz said.
Ankeny 10-1, D.M. Lincoln 6-7
The Hawks split a non-conference doubleheader at Des Moines Lincoln on Thursday. They snapped Lincoln's nine-game winning streak in the opener before the Railsplitters (13-13) rebounded to win the nightcap.
Ankeny scored three runs in the fifth inning to break a 6-6 tie in the first game. The Hawks then added an insurance run in the seventh.
Maifeld went 4-for-5 with a double and one RBI in the win. Rinker went 3-for-4 with a double and three RBIs, while Hill went 2-for-4 and drove in two runs.
Mo Watson went 3-for-4 and scored a pair of runs. Ankeny pounded out 18 hits off three Lincoln pitchers.
Bryce Rinderknecht (1-0) pitched 4 2/3 scoreless innings of relief to earn the victory. He allowed three hits and one walk while recording three strikeouts.
Brecht (0-1) took the loss in the second game. He allowed five earned runs in the first two innings.
Seth Harpenau went 2-for-4 with a double and one RBI for the Hawks. Lyons went 2-for-3 with a double, and Cael Boyd also had a double.