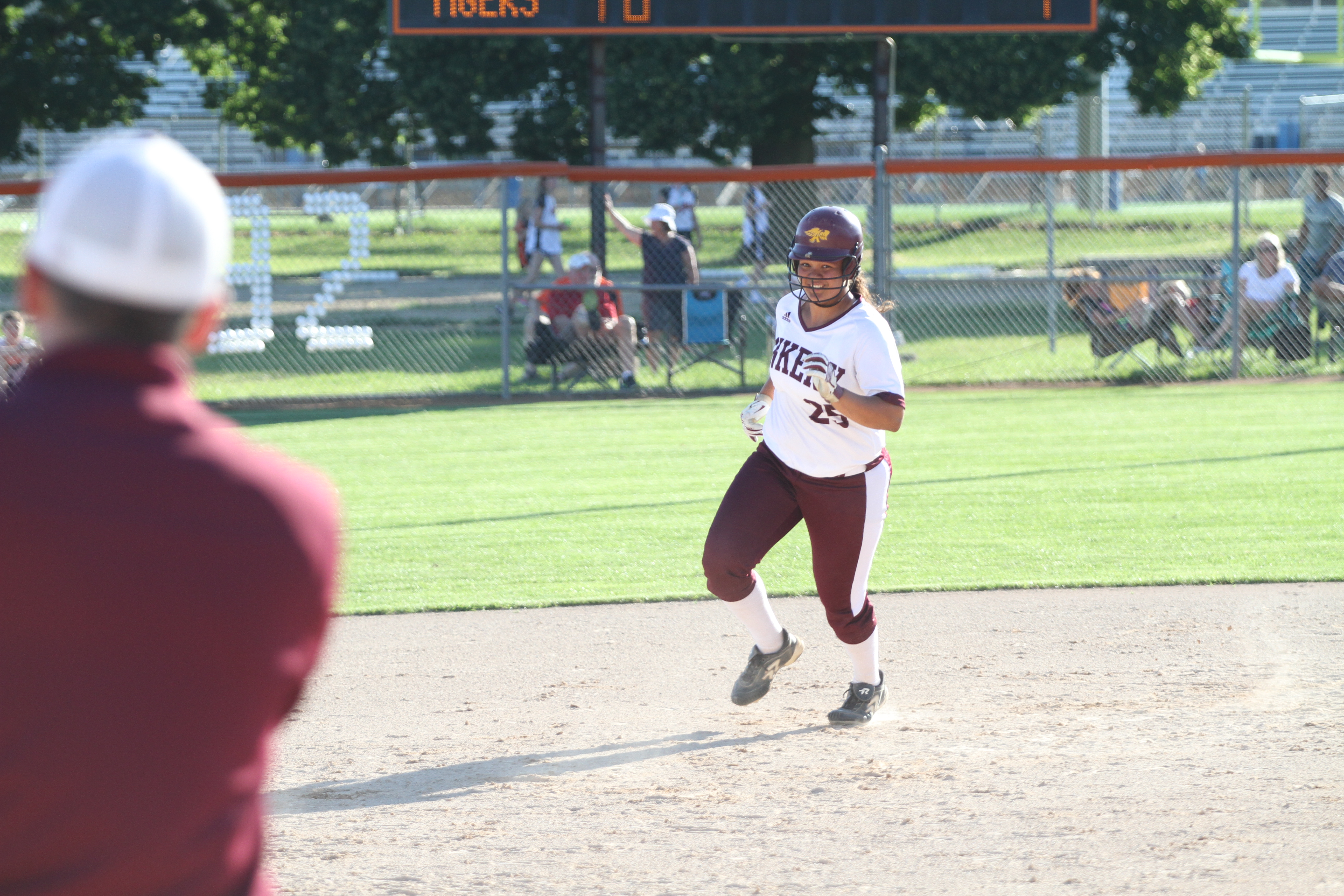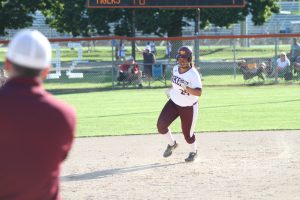 If the Ankeny softball team defeats Valley next week to earn a trip to the Class 5A state tournament, none of the Hawkettes will even care about what happened on Monday night.
The ninth-ranked Tigers swept a doubleheader against No. 8 Ankeny, 12-5 and 14-8, to clinch the outright CIML Central Conference title. The two teams entered the twinbill at Valley tied for first place.
"There's a grand plan," said Ankeny coach Dave Bingham. "When they put somebody in your regional that's in your conference, there's a good chance you're going to have to beat them to go to state. It's just our approach was different. We learned a lot of things that hopefully will help us if we play them again."
Valley erupted for six runs in the sixth inning of the nightcap to complete the sweep. Kendra Schramm hit the first pitch of the inning for a home run to ignite the outburst.
The Tigers finished 15-4 in the conference and improved to 28-9 overall. Ankeny's records dropped to 13-6 and 27-12.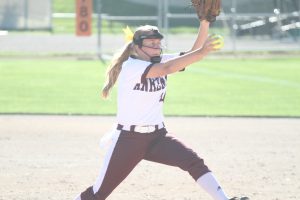 Paige Jacobsen (11-8) took the loss in both games. She started the opener for the Hawkettes, then relieved Marina Smith in the second game.
Ankeny held an 8-4 lead in the nightcap before Valley rallied for four runs in the fifth inning. Claire Stalzer hit a two-run double to start the rally.
Megan Decker and Maggie House each went 3-for-4 as the Tigers pounded out 14 hits. Decker scored three times, while House drove in three runs.
Smith had a two-run double off Decker in the fourth inning to give the Hawkettes a 6-3 lead. Decker was then replaced by Olivia Roush, who allowed just one unearned run over 2 2/3 innings to earn the win.
Stalzer relieved in the seventh inning and struck out two of the three batters she faced to close out the win. She tossed a six-hitter and had eight strikeouts in the opener.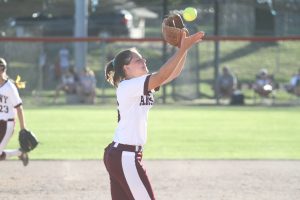 Valley overcame a 4-1 deficit in the first game. The Tigers took advantage of nine Ankeny errors to score four runs in the third inning, two in the fourth and five more in the fifth.
"It just carried over the whole night," Bingham said of the errors. "We had some players commit some that never do, and that was just a little inconsistency on our part. That's just not our MO, but we've had a couple of games like that this year. And when you make a bunch of errors, you can't beat anybody when you melt down like that."
Jasmine Spann hit a three-run homer to put Valley ahead for good. Hailey Etzel went 2-for-4 with a double and two RBIs, while Alex Honnold went 3-for-3 with three walks and scored three times.
Kennedy Thomas drove in all five of Ankeny's runs. She hit a grand slam in the third inning for her 14th home run of the season, then later added an RBI single in the seventh.
"We've got some time to practice now, and I'm excited about that," said Bingham, whose team will host a regional semifinal on Saturday.