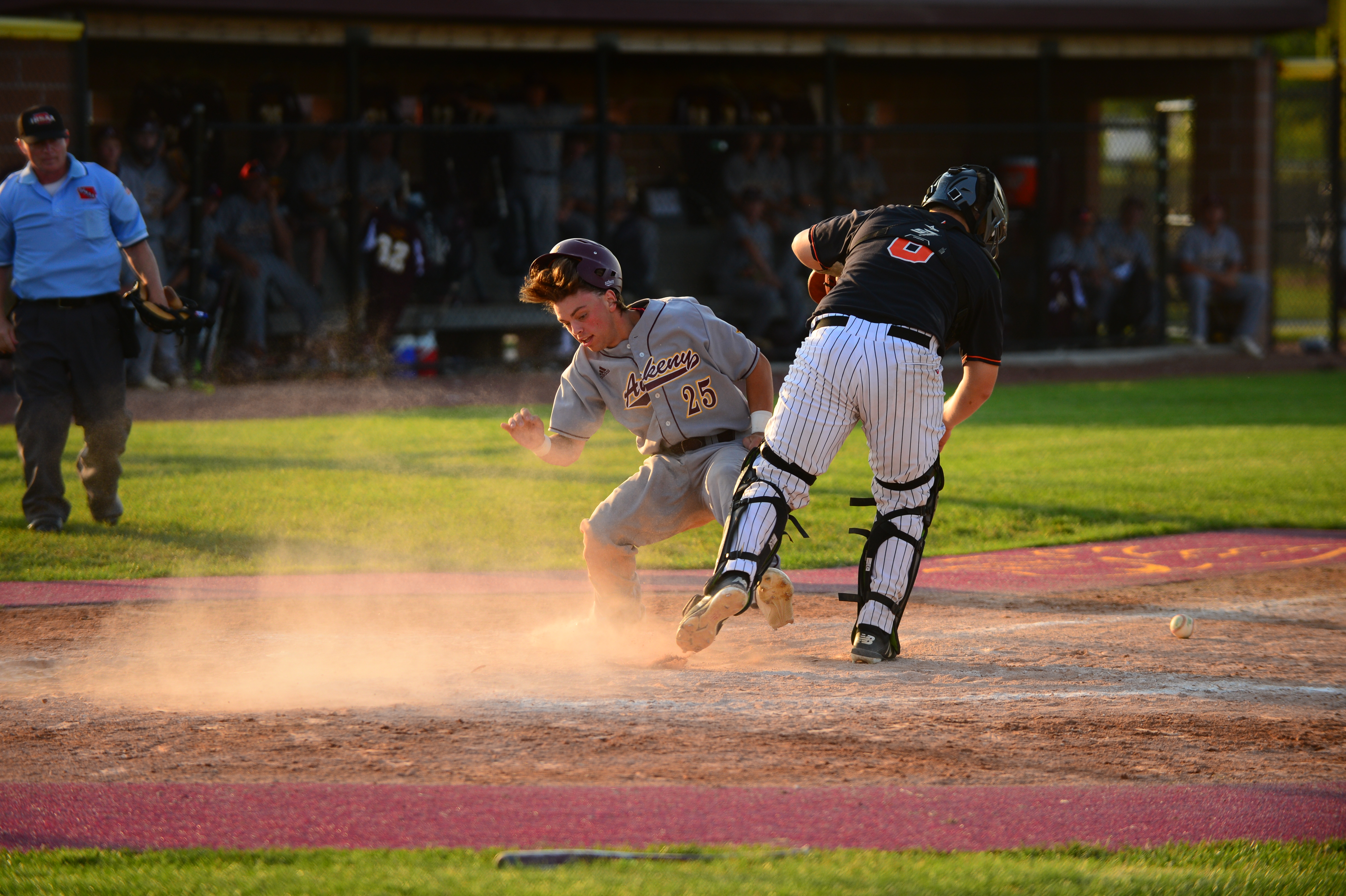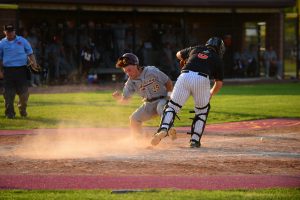 Thursday's make-up doubleheader against Ames provided an opportunity for a fresh start for the Ankeny baseball team.
The Hawks ended a five-game losing streak by sweeping both ends of the twinbill. They posted a 10-0 victory in the opener before winning the nightcap, 12-0, in five innings.
The games were moved to Ankeny because of wet fields in Ames. The first game had been suspended due to rain last month with the Hawks ahead, 5-0, in the top of the third inning.
"We kind of hit the reset button," said Ankeny coach Joe Balvanz. "We needed to play with a sense of urgency."
The sweep allowed Ankeny to finish fourth in the CIML Central Conference with a 10-9 record, its first winning mark in league play since the split into two high schools. The Hawks improved to 16-16 overall.
Ames' records dropped to 4-16 and 6-23.
"It felt pretty good (to get some wins) after a couple tough losses this week," said Ankeny third baseman Seth Harpenau. "Hopefully, we can keep it going."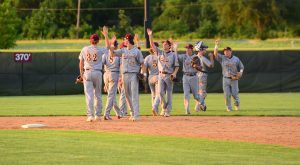 Harpenau went 3-for-4 in both games to lead the Hawks. He scored two runs and drove in two more in the opener, then tripled and had three RBIs in the second game.
Ankeny pounded out 23 hits in the doubleheader, six of them for extra bases.
"The best thing about tonight was that the wind was blowing in," Balvanz said. "We've been focusing on hitting line drives and hitting balls hard on the ground, and I thought we made some nice adjustments."
Drew Hill also had a big night at the plate. He went 3-for-4 with a double and two RBIs in the first game, then went 2-for-3 with another double and three RBIs in the nightcap.
Brody Brecht went 2-for-3 with a pair of doubles and one RBI in the opener. Cameron Rinker went 2-for-3 and scored three times, while Jayden Maifeld knocked in two runs.
Ankeny pitchers Will Casel (4-3) and Bryce Rinderknecht combined on a two-hitter. Rinderknecht took over on the mound Thursday and needed just 59 pitches to get through the final five innings.
"Bryce has really come around," Balvanz said. "I see a lot of resiliency in him. He did a great job."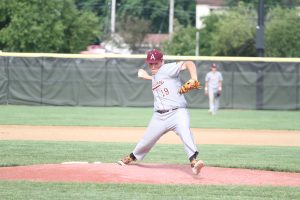 Rinderknecht walked one and had two strikeouts. He did not allow a hit until Josh Yloenen ripped a harmless one-out double in the seventh inning.
Rinderknecht, a sophomore, pitched out of the stretch even when the bases were empty.
"The windup just hasn't really worked for me," Rinderknecht said. "So I just stick with what works."
In the second game, Maifeld hurled another shutout for the Hawks, tossing a four-hitter with eight strikeouts. Opponents are now batting just .190 against the senior righthander, who raised his record to 4-3.
"Jayden's on a bit of a roll right now," Balvanz said. "I think he's chomping at the bit to get to the postseason, so I just need to make sure that he gets his work. He was about as efficient as you can be."
Freshman Jase Bauer went 2-for-2 with a triple and two RBIs in the win. Brecht went 1-for-2 with a walk and scored three times.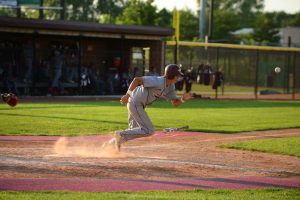 Ankeny will finish the regular season next week with a doubleheader at Des Moines Roosevelt on Monday and a single game at Gilbert on Tuesday.
"Our goal all along has been to be above a .500 team, and I think we're in position to do that," Balvanz said.
The Hawks will then host Newton in a Class 4A substate quarterfinal on July 13.
"We just have to be ready to go that night and be prepared for it," Harpenau said. "If we can get our bats going and the pitchers execute their pitches and hit their spots, I think we can play with anybody."