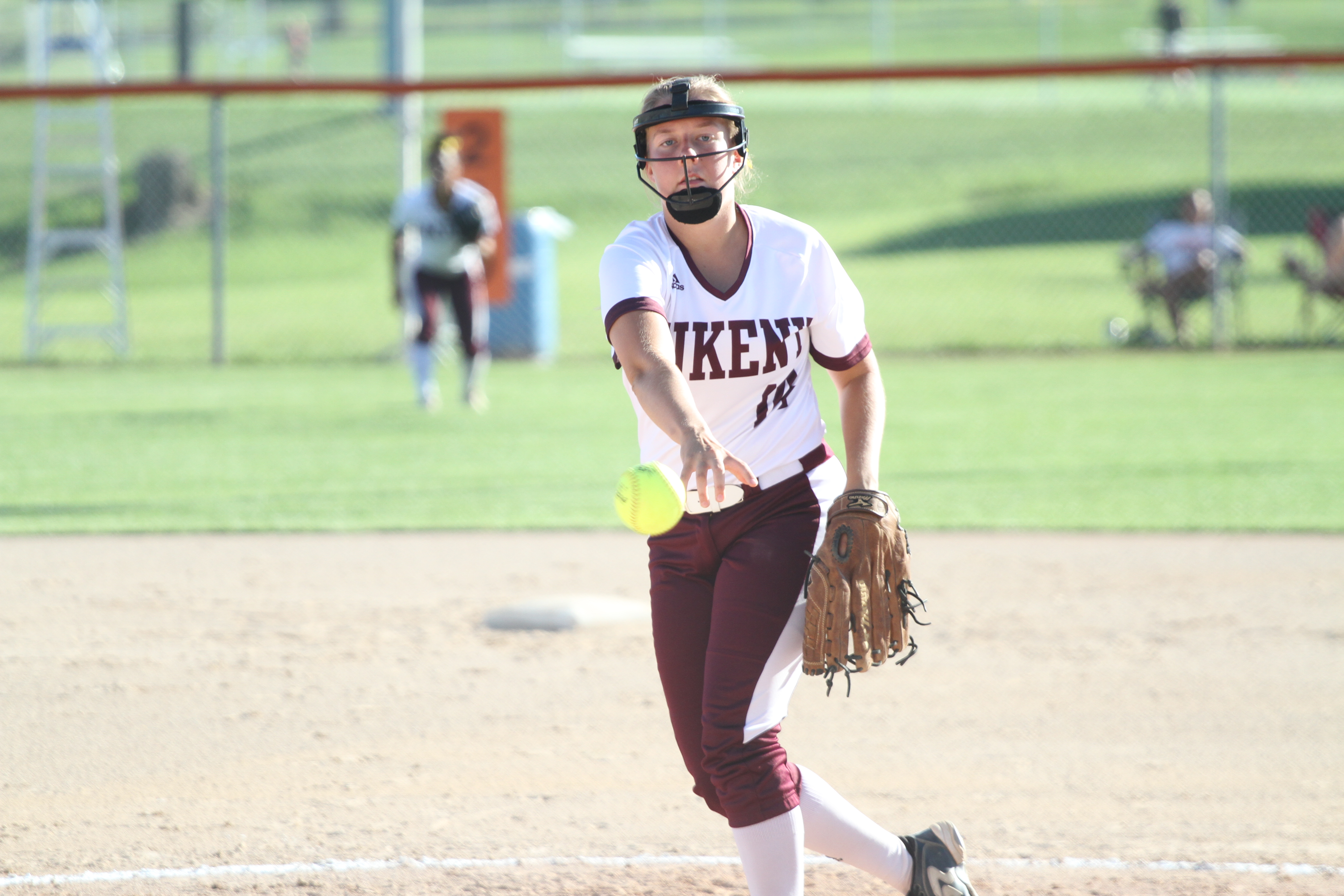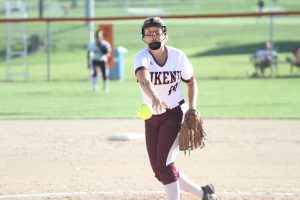 When the Class 5A regional softball pairings were released, Ankeny appeared to have earned a No. 1 seed in Region 2.
That all changed on July 2, when Valley swept a doubleheader against the Hawkettes to capture the CIML Central Conference title. The Tigers then rose to fifth in the final Class 5A rankings, while Ankeny dropped to ninth.
That means the Hawkettes (28-12) will have to travel to Valley (30-9) on Tuesday for the regional final, beginning at 7 p.m.
"They changed the rules this year, and they decided last week to make Valley the higher seed. They went by the final rankings," said Ankeny coach Dave Bingham. "I guess it was in a memo, but we are ok with it."
The two squads split four games this season–with the home team winning every game. Ankeny swept a doubleheader on June 13 by scores of 5-2 and 6-4.
Eight days ago, Valley dominated the rematch on its home field, posting 12-5 and 14-8 victories.
"It will take our best effort to beat Valley; that means limiting our errors and hitting the ball," said Ankeny senior Kennedy Thomas. "We are two evenly-matched teams so it will be a good game."
Thomas is batting .468 and leads the Hawkettes with 15 home runs and 68 RBIs. She has hit three homers against Valley, including a grand slam off Claire Stalzer in the first game of last week's doubleheader.
Thomas slugged her fourth grand slam of the season on Saturday as Ankeny rolled to a 12-0 victory over Council Bluffs Jefferson in four innings in a regional semifinal.
"I guess you better walk her with the bases loaded," Bingham joked.
Jasmine Rumley added a pair of solo homers, giving her 10 roundtrippers on the season. She is now batting .474, while teammate Peyton Daugherty leads the Hawkettes with a .548 average.
Thomas (7-2) also hurled a no-hitter against Council Bluffs Jefferson. She did not face Valley this season, but could get the start on Tuesday.
Paige Jacobsen (12-8) and Shelbie Chambers (4-1) are among the other pitching options for Bingham. They both defeated the Tigers in the first twinbill.
"We're going to have a little more competition to see who pitches," Bingham said. "We'll see how that comes out."
Stalzer boasts a 16-5 mark with a 1.55 ERA for the Tigers. The lefthander went 1-1 against Ankeny this season, allowing five runs in both games.
Sophomore Alex Honnold paces the Valley offense with a .592 average. Teammate Jasmine Spann has hit eight home runs.
The Tigers have won seven straight games and 19 of their last 21.
"I think the game could go any way. It could be high-scoring and it could be tight," Bingham said. "When you play a team that many times and then you play them again in the regionals, it usually is a tight game. (Valley coach) Tom Bakey's had the best program in the last two decades. It's just amazing what they've been able to accomplish, and we know they'll be prepared.
"We've scouted the heck out of each other, and the only difference was that they went after us to make sure that they took home a championship and we went into it to try to scout, so I think we have an advantage because we didn't show them everything that we have at this point," he added.