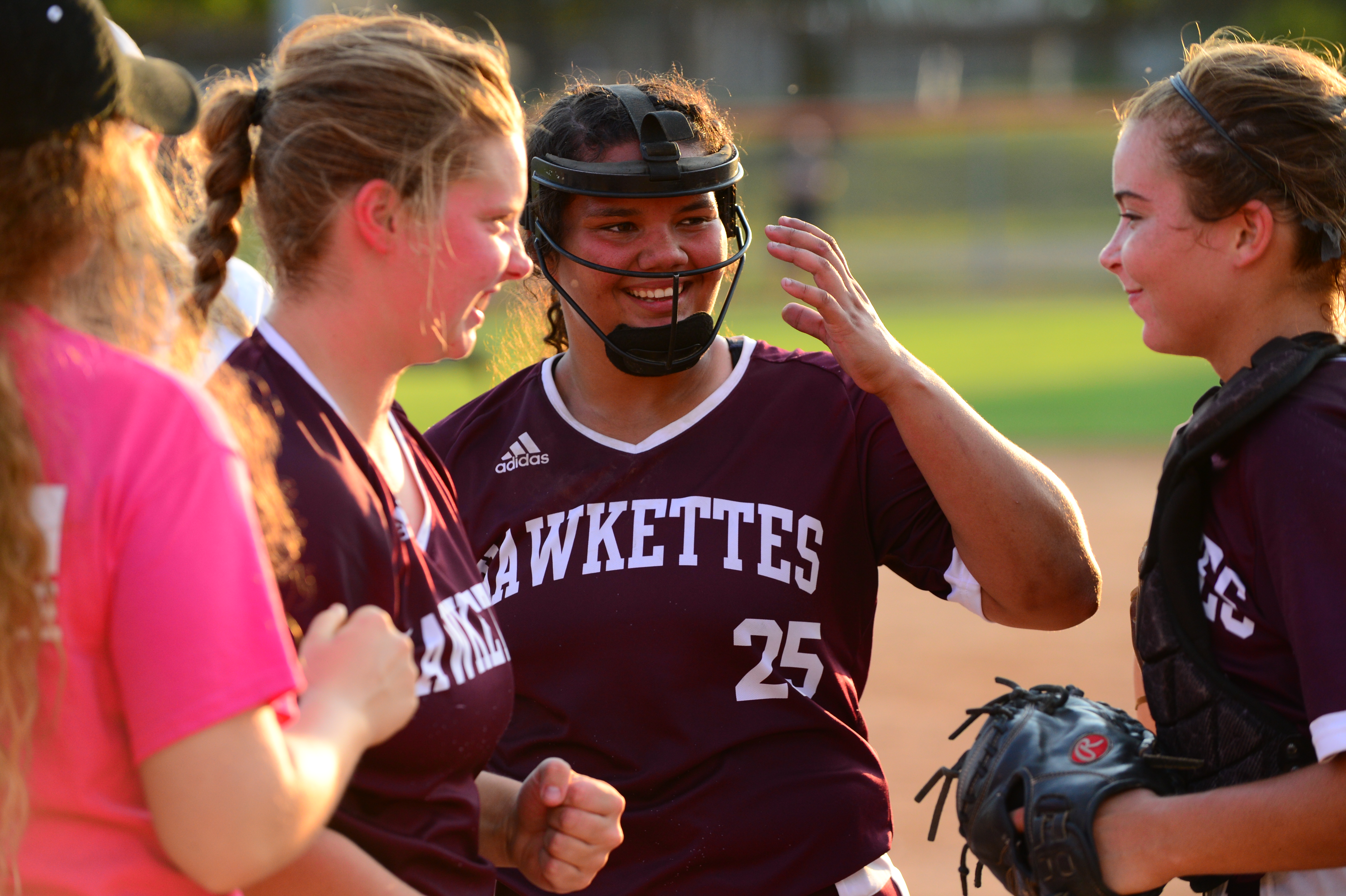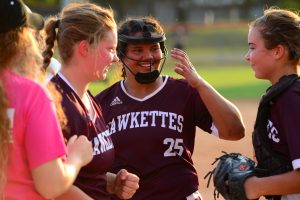 The Ankeny softball team picked a bad time to have its worst offensive showing of the season.
Valley's Claire Stalzer tossed a one-hitter and had 10 strikeouts to lead the fifth-ranked Tigers to a 4-0 victory over visiting Ankeny in a Class 5A regional final on Tuesday. The No. 9 Hawkettes, who finished the season with a 28-13 record, had been averaging about eight runs per game.
"I expected us to score between seven and 10 runs," said Ankeny coach Dave Bingham. "We worked so hard and prepared so hard, and maybe we prepared too much."
Stalzer also doubled and had two RBIs as Valley improved to 31-9 on the season. The Tigers will play No. 7 Johnston (27-10) in a Class 5A quarterfinal at the state tournament on July 17 at Fort Dodge.
Valley has won eight straight games and 20 of its last 22 contests.
"They're a good team, and we've known that from the beginning of the season," Ankeny senior Kennedy Thomas said of the Tigers. "It just wasn't our day for hitting."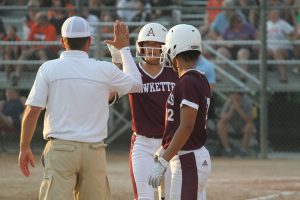 The Hawkettes were held scoreless for the first time all year. Stalzer took a no-hitter into the seventh inning before pinch-hitter Marina Smith singled up the middle with one out.
Malea Daugherty then hit a line drive that resulted in a game-ending double play.
"Claire came out really strong tonight," said Ankeny shortstop Peyton Daugherty, who struck out twice after fanning only six times in her previous 40 games. "We've definitely got to give her credit."
The two teams had split four meetings during the regular season. Ankeny swept a doubleheader on June 13 before Valley returned the favor on July 2 to capture the CIML Central Conference title.
Stalzer went 1-1 in two previous outings against the Hawkettes, allowing five runs in both games.
"It was kind of a surprise to shut them out, but I'm glad it happened," Stalzer said. "I was just hitting the corners and keeping the ball low. And my riseball was on tonight."
Ankeny had a chance to take an early lead when Peyton Daugherty struck out to open the game but reached base on a passed ball. However, she was then called out for leaving the base early on an attempted steal.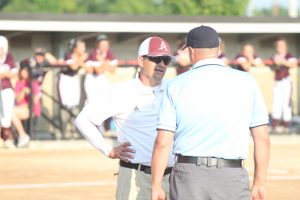 "I get called out early sometimes, but I don't think it was," Daugherty said. "I was extra careful that time, so I don't know about that. It is what it is, I guess."
Bingham agreed that it was an incorrect call.
"She didn't leave early," he said. "It happens every time we play this team in regionals…those calls go against us. There's a record of it, and it's disappointing because she did not leave early."
Ankeny had only three more base runners the rest of the way. Jasmine Rumley walked in the fourth inning and stole second, but was left stranded. Anna Voigt reached second on an error in the sixth and went to third on a passed ball, but Stalzer (17-5) then retired Rumley on a flyout to end the inning.
"Her riseball was working way better than it has before," Thomas said of Stalzer. "We just didn't adjust to it."
Thomas (7-3) took the loss for the Hawkettes. She allowed four runs on seven hits before being replaced by Shelbie Chambers with one out in the fifth inning.
Thomas did not face the Tigers during the regular season.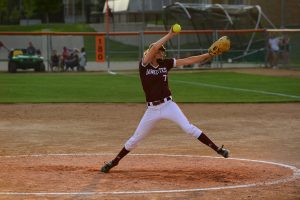 "I think maybe it gave us an advantage, but at the same time it was a little nerve-racking because I had only pitched nine games," Thomas said. "I think I did pretty well; it's just that they got their hits. There was nothing we could do about it."
Valley scored the only run it needed in the first inning, when Alex Honnold singled and eventually came home on a wild pitch. Honnold later walked in the third inning and scored on Stalzer's double.
Hailey Etzel hit an RBI double in the fourth inning to make it 3-0. The Tigers scored their final run on a grounder by Stalzer in the fifth.
"I really liked what we did on the mound and what we did defensively. I thought we did a great job," Bingham said. "We were obviously keyed up. We knew we were going to stay off the riseball, but our girls just didn't pick up on it. They chased it a lot and we didn't put a lot of balls in play early, and that gave them some momentum."
Six Ankeny seniors played their final game for the Hawkettes.
"I'm so grateful to have played on this team," Thomas said. "We accomplished way more than I thought we would."