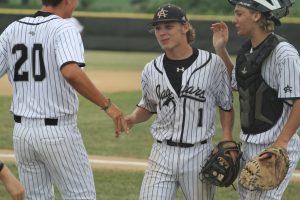 With a 3-0 lead after six innings, the Ankeny Centennial baseball team appeared to be on its way to a stress-free victory over visiting Mason City in a Class 4A substate quarterfinal on Friday.
Then, things started to get interesting.
Mason City's Nate Lassise led off the top of the seventh with a double. After Bryce Butler grounded out, Centennial coach Mark Hey was forced to go to his bullpen because starter Trey Morris had already thrown 106 pitches, just four fewer than the maximum allowed.
"Trey could have started the next hitter, but we were going to have to get Cory (Prange) in there at some point," Hey said. "Trey was starting to tire a little bit, and I thought Cory might have a little more velocity coming in."
Prange immediately retired Dawson Wedeking on a fly ball for the second out, but then ran into some trouble. Lassise advanced to third on a single by Jake Rood, then Josh Ball followed with a two-run double to right-center field.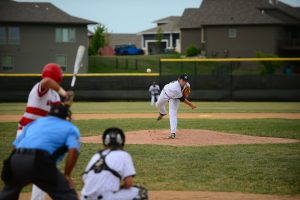 Ball moved to third on an infield hit by Dylan Miller, putting the potential tying and go-ahead runs on base.
"Cory has ice in his veins. He's a beast," Morris said of Prange. "I had confidence in him. We all did."
Prange then got out of the jam when Ryan Smuck hit a drive down the right-field line that Centennial's Kaden Bollwinkel caught to end the game, clinching a 3-2 win for the Jaguars that avenged last year's loss to Mason City in a substate final.
"In pressure situations, (Prange) does a very good job and so do all of our guys," said Centennial outfielder Greyson Jennings, who went 2-for-3 and had two RBIs in the win. "Thank God we were able to get that last out."
The Jaguars (21-18) won for the eighth time in their last nine games. They will play at 10th-ranked Valley (26-15) in a substate semifinal on Monday, with the winner to play at No. 6 Indianola (34-3) in the substate final on Wednesday.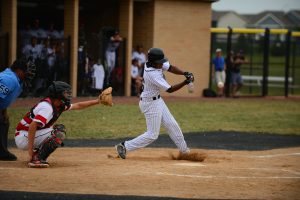 Mason City finished with an 18-22 record.
"I felt really good that whole last inning," Hey said. "But I think the first game is always the hardest on the tournament trail."
Morris (3-2) earned the victory by outdueling Miller. The sophomore righthander allowed just one run on six hits and had five strikeouts over the first 6 1/3 innings.
"We had a pretty good scouting report," Morris said. "I just wanted to keep them off-balance, and not throw like fastballs down the middle or anything."
Morris helped his own cause with an RBI double in the first inning that scored Avery Gates, who entered as a pinch-runner after Ryan Vermeer legged out an infield single. Vermeer went 2-for-3 for the Jaguars.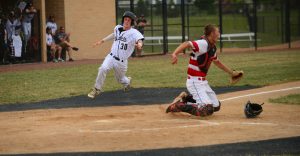 "I thought we needed to score more," Morris said. "It's always nice to score almost every inning, honestly, just to keep it going. I like to score right away and get the confidence up."
In the second inning, Miller walked Bollwinkel and hit Keaton Gray with a pitch to start a Centennial rally. With one out, Jennings doubled to right-center to drive in what proved to be the winning runs.
"After I fouled off like four balls, I had the adrenaline in my mind that if I get my right pitch, I can take it the other way," Jennings said. "And I was lucky enough to be able to do that. I went up there expecting a battle, and that's what we ended up with."
Miller (2-5) recovered from his shaky start to pitch 5 2/3 innings, allowing three runs on six hits. He finished with 10 strikeouts.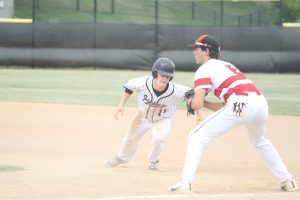 "We had to wait on him," Jennings said. "He threw a lot of first-pitch curveballs, so we just had to make sure we were chasing the right pitches. I decided to lay off the first-pitch curveball and wait for the fastball, because we knew we could take it the other way or drive it through the infield."
Mason City, meanwhile, failed to capitalize on most of its scoring opportunities. The Mohawks left 10 runners on base, seven of them in the last three innings.
Morris struck out Rood with the bases loaded to end the fifth inning.
"I like to say that the first out is half the inning," Hey said. "I thought Trey did a good job, for the most part, of getting the first batters out. That was really the key for him."