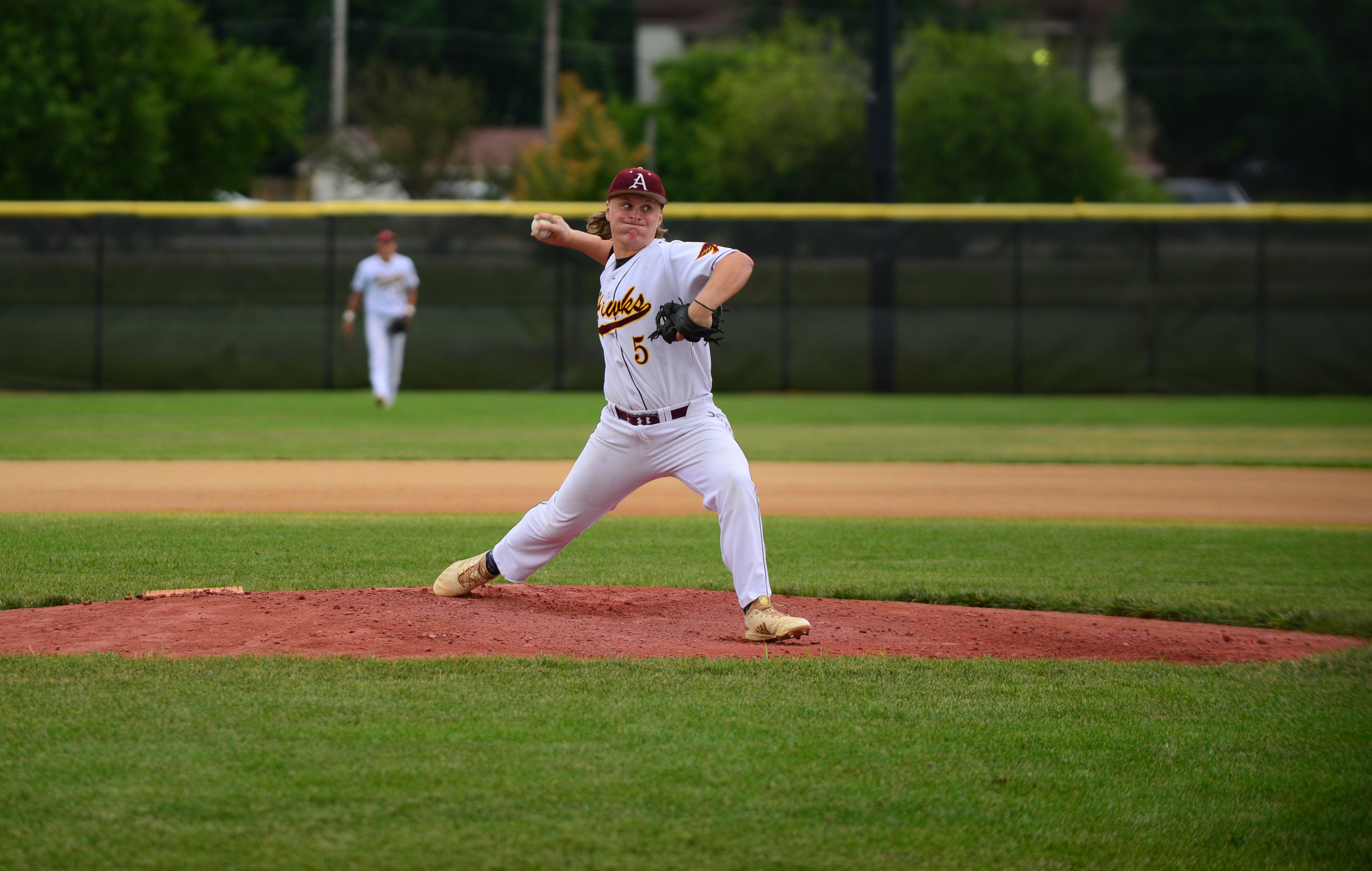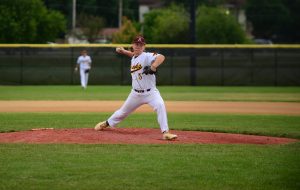 When the Newton baseball team scored an unearned run in the first inning of Friday's Class 4A substate quarterfinal at Ankeny, it gave the Cardinals some early momentum against one of the state's best pitchers.
"I was a little worried before the game–I don't know why," said Ankeny senior righthander Jayden Maifeld. "And then when that happened, I thought, 'Oh boy, this could be a long night.'"
Maifeld was right, but it turned out to be a long night for the Cardinals.The Iowa Central recruit stymied Newton the rest of the way, tossing a one-hitter with 10 strikeouts to lead the Hawks to a 6-1 victory.
"I knew I just had to come out and deal, and that's what I did," Maifeld said. "I came out and threw hard."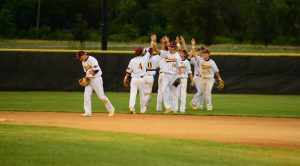 It was the sixth consecutive victory for Ankeny, which improved its record to 20-16. The Hawks will host Des Moines East (17-22) in a substate semifinal on Monday, with the winner to play at second-ranked Urbandale (32-6) in the substate final on Wednesday.
"(Maifeld) didn't have his best stuff, but he was good enough for tonight. I'm happy for him," said Ankeny coach Joe Balvanz. "We're going to do what we can to get him back on the mound (Wednesday)."
Newton finished the season at 11-21. The Cardinals' only hit came in the third inning.
"We know when Jayden's on the bump that we've got a good chance of winning," said Ankeny rightfielder Brody Brecht. "But we've got to make plays behind him."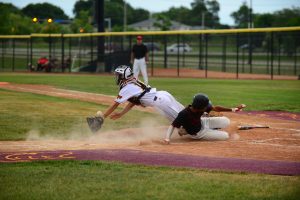 It was an error by Brecht that allowed Newton to take the early lead.
"I just got a bad read on the ball," Brecht said.
Ankeny answered with a five-run rally against Newton starter Trevor Ergenbright (3-5) in the second inning. The Hawks' outburst included everything but a base hit, relying instead on a combination of walks, hit-by-pitches, errors and sacrifice flies.
"(Ergenbright) got himself in a little bit of trouble, and we got some nice bunts down and did a good job of situational hitting," Balvanz said. "He had a little bit of a meltdown on the mound there, and we were able to take advantage of it."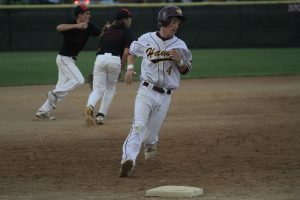 Seth Harpenau had two RBIs for the Hawks, who added another run in the third inning. Harpenau and his brother, Henri, had Ankeny's only hits.
"I knew we could come back," said Maifeld, who raised his record to 6-3. "But I don't know how we did it on two hits."
Once he was given the lead, Maifeld quickly worked through seven innings as rain threatened to interrupt the game. Opponents are now batting just .186 against Maifeld, who threw 90 pitches while lowering his ERA to 1.55.
"I'm not sure if he was worried about the rain or what…he was maybe going a little too quick," Balvanz said of Maifeld's tempo. "But he was locating all three of his pitches pretty well, and he works quick so you can't get comfortable in the box. That's what he does."