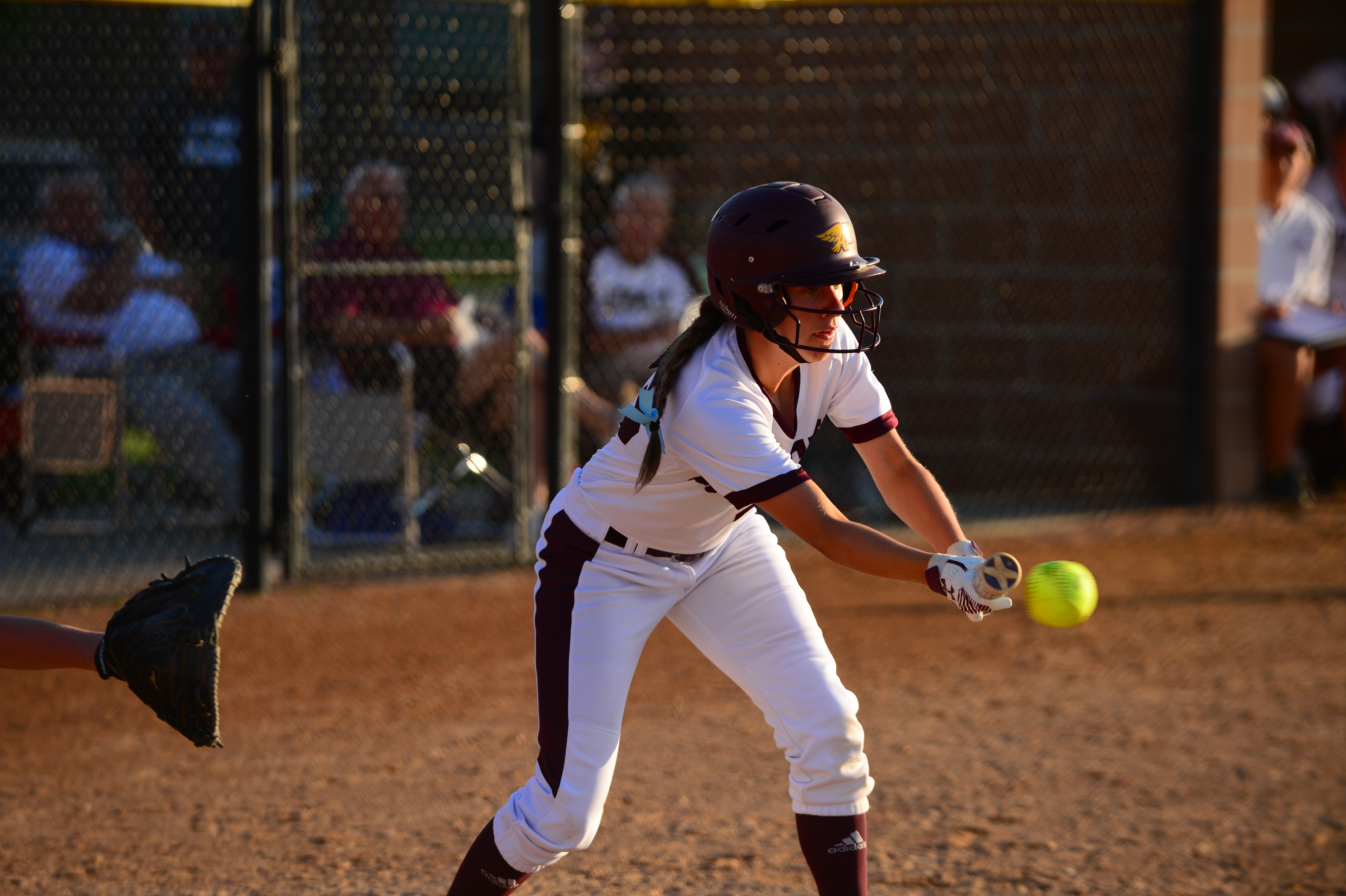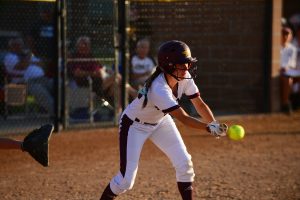 Senior Emily Bogle helped the Ankeny softball team to a 28-13 record. The ninth-ranked Hawkettes ended their season with a 4-0 loss at No. 5 Valley in a Class 5A regional final on Tuesday.
Bogle batted .258 with four doubles and eight RBIs. She also stole eight bases.
Here is some inside info on Bogle:
Congratulations on a great season. What was the highlight for you?
My favorite highlight from this season was when we beat Waukee twice in extra innings. Those games were long and grueling, but they were my favorite because it showed that we were a team that would never quit. We put all of our hearts into those games and we left it all out on the field, so I will never forget them.
Has it sunk in yet that your softball career is over?
I knew as soon as I stepped on the field during the last regional game that there was the possibility that it would be my last time playing in a softball game ever, but I did not expect it to hurt that much. Saying goodbye to my softball career is hard, but I know that I respected the sport, gave it my all, and I never took any game for granted, which gives me a sense of comfort here at the end.
I saw your tweet where you mentioned that you "wouldn't trade my experiences with my incredible 'sisters' for the world". What is your favorite memory of playing softball for the Hawkettes?
My favorite memory is actually before I was even in the starting lineup when we won the regional final against Iowa City West in 2015 to go to the state tournament. I remember we sang songs all the way home and we even stopped at Steak N' Shake afterwards. The feelings of pure joy and accomplishment among me and my teammates are forever engrained in my memories.
If your teammates are your "sisters", does that make coach Bingham your "dad"? What was it like to play for him?
While nobody could replace my wonderful father, I would say that coach Bingham has some great fatherlike characteristics when it comes to overseeing his team. I couldn't have asked for a better coach for my high school career. He always believed in me, and he had my back in any situation both on and off the softball field. His dedication and direction has inspired me to do my best to reach my goals, and his life lessons about commitment, perseverance, and hope have helped mold me into the person that I am today.
Two of your teammates, Kennedy Thomas and Jasmine Rumley, combined for 25 home runs this season. Did you ever wish, while watching one of their blasts leave the park, that you had that kind of power?
In all honesty when I was in the dugout watching them hit incredible blasts, I didn't really have the time or the space in my mind or heart to think about myself. In those moments my only thoughts were of pure joy for my teammates in their success. They were fulfilling their role, and it was my job to fulfill mine by being a supportive teammate without self-interest.
Your season ended with a tough loss to Valley and lefthander Claire Stalzer, who tossed a one-hitter and had 10 strikeouts. What do you think was the key to her success against your potent lineup?
Claire came into that game with a plan, and she did a good job of executing it. While we came into that game knowing that she would throw a rise(ball), we struggled to be disciplined and lay off of it. She mixed pitches well, but I think that we just wanted to win so badly that our excitement caused us to swing at pitches that we normally wouldn't have.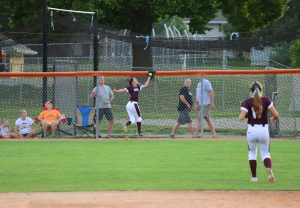 You made a great catch in right field during that game, grabbing the ball just as you hit the fence. Did you know that you had room to make the catch, or were you worried about hitting the fence?
Right when that ball was hit I knew that no matter what I was going to make the catch and get the last out. I made an aggressive drop-step and just ran. At that time I honestly was not spatially aware of where the fence was, but I had full trust that my fellow outfielders would tell me when I was close. They did a great job of focusing on the fence so that I didn't have to which made the challenging play a routine one.
Do you think you'll attend any of the games at the state tournament? Who is your pick to win the Class 5A title?
I plan on going to some of the games with my teammates. I don't think that I have a pick for the Class 5A title because in the game of softball anything can happen. It all comes down to what team does the best job of having a plan, executing that plan, and is ready to go when it really counts.
I know you're planning to attend Seattle Pacific University next year. How did you happen to pick that school, and what are you going to study?
I applied to many schools, and when it came time to make a decision I went and visited my top two choices, one of them being SPU. I knew as soon as I walked on campus that SPU was going to be my new home because the atmosphere there is welcoming, their school motto "Engaging the Culture, Changing the World" aligns with my pursuits in life, and they are a private Christian university which is important to me. I was also one of only 40 students to be accepted into their University Scholars Honors Program which influenced my decision as well. Entering as a sophomore I will begin completing the honors program curriculum, and I plan to double major in Mathematics (B.S.) and Christian Theology (B.A.) with a focus on Christian Mission.
I saw Peyton Daugherty's response to your tweet where she wrote, "Don't forget about me when you're famous in Seattle". How are you going to become famous?
Peyton is such a supportive friend, but I don't really foresee myself becoming "famous" in Seattle. I know that I plan to dream big and work hard during my time there, but the work that I want to pursue isn't very attention-seeking and that is what I enjoy the most about it. My dream is to combine my degrees somehow to travel the world doing mission work to help make this world a better place. Therefore, if I were to become famous for anything I would hope that it would be for being loving, selfless, and faithful.
What's the first thing you want to explore in Seattle that you haven't already had a chance to see?
I would like to get a group of friends together and go visit Olympic National Park where we could hike the trails, sit on some cool beaches, and maybe even hang out at some waterfalls. As much as I am not looking forward to the change in weather I am looking forward to the change in scenery, so I plan on getting outside in nature there as much as I can.
What did you enjoy the most about SummerFest this year?
I enjoyed being able to hang out with some of my friends that I haven't seen all summer, and I also had fun with some of my teammates off of the field in a relaxed atmosphere. I also loved carrying on the tradition of watching the fireworks with my family and our close family friends.