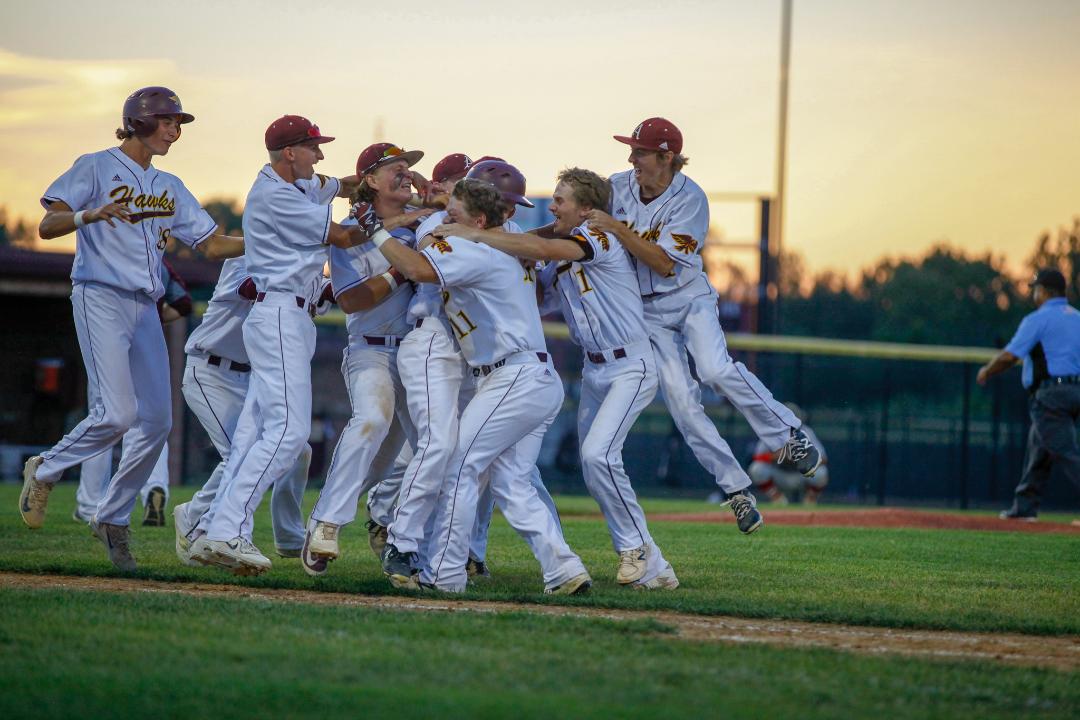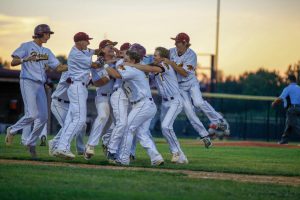 Seth Harpenau wasn't trying to be a hero.
The Ankeny senior was simply trying to drive in the tying run during Monday's Class 4A substate baseball semifinal against visiting Des Moines East.
He ended up getting a walk-off hit.
Harpenau stroked a two-run single into right field to give the Hawks a thrilling 5-4 victory that moved them one step closer to a berth in next week's state tournament at Principal Park.
"I was just trying to get one in play," Harpenau said. "There was one out left, so we had one to give. I was trying to find a way to get the ball in play to get the tying run across. I just happened to get a single."
Harpenau's hit capped a three-run rally in the bottom of the seventh inning for Ankeny, which extended its winning streak to seven games. The Hawks (21-16) will play at second-ranked Urbandale (32-6) in the substate final on Wednesday.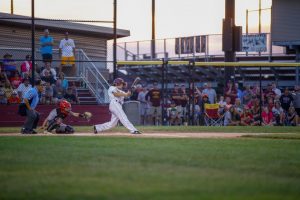 "I couldn't be more proud of the guys," said Ankeny coach Joe Balvanz. "It wasn't how we drew it up or how we planned it, but at this time you just survive and advance. We found a way to win, and that's all that matters."
East (17-23) took a 4-2 lead in the top of the seventh inning when Joe Ramsey hit a two-run single off Ankeny reliever Chris Spear. Spear took over in the second inning after starter Will Casel walked the bases loaded.
Spear allowed just two runs on six hits over 5 1/3 innings and had four strikeouts before being replaced by Cameron Rinker. Rinker (5-3) threw three pitches in the seventh inning and retired Brady Sheets on a fly ball to earn the victory.
"It was a testament to the depth of our pitching staff to have Chris come in and hold them at bay as long as he did," Balvanz said. "Will just didn't have it tonight, and we had to go get him. Chris came in and pitched tremendously well. He just didn't hit his spot in the seventh inning and (Ramsey) got a big hit on a two-out, two-strike pitch to put us down."
Before the Hawks came to bat in the bottom of the inning against East pitcher Desean Giboo, Ankeny shortstop Drew Hill gathered his teammates for a brief pep talk.
"Drew got them together and gave them a little talk about taking pride in wearing the jersey you have on," Balvanz said. "That was neat to see him grab those young kids' attention and see how much it means to him and how much it should mean to them."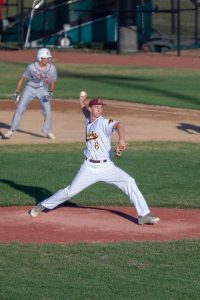 AJ Slattenow started Ankeny's rally when he was hit by a pitch with one out. Pinch-hitter Mo Watson followed with a single up the middle, then Brody Brecht singled to left to load the bases.
After a passed ball allowed Slattenow to score, Harpenau followed with his game-winning hit.
"We had some guys come through in some big spots," Balvanz said. "We had a guy wear one, a guy got a pinch-hit single, we got another base hit out of a freshman, and then a senior drove in two runs after a passed ball. (A rally like that) doesn't happen very often, but we'll take it."
Brecht went 2-for-4 with a double and scored two runs in the win. Jayden Maifeld and Cael Boyd each had a double and an RBI for the Hawks, who took a 2-0 lead in the first inning before East tied the game in the second.
Maifeld will now take the mound on Wednesday for the showdown against Urbandale, which has won 19 of its last 21 games. Two of the J-Hawks' losses came to No. 1 Johnston on June 4; two of the team's other four losses came by forfeit.
"They're really good," Balvanz said of the J-Hawks. "But we've got Jayden on the mound, and I'll take our chances with him against anybody."