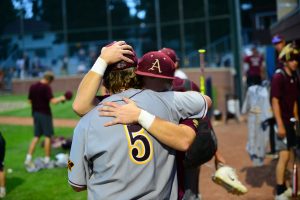 Wednesday's substate baseball final between unranked Ankeny and No. 2 Urbandale was a classic David vs. Goliath matchup.
This time, Goliath prevailed.
Luke Patzner tossed a two-hitter and had 10 strikeouts to lead the host J-Hawks to a 6-0 victory in a Class 4A Substate 7 final. The loss ended a seven-game winning streak for Ankeny, which finished the season at 21-17.
"I knew they were an outstanding team in all facets of the game," Ankeny coach Joe Balvanz said of the J-Hawks. "They can run, they can play defense, they can swing it, and they've got two of the best (pitchers) in the state that they can run out there at any time. For us to have a chance, we almost had to play a perfectly clean game, and we just didn't do that."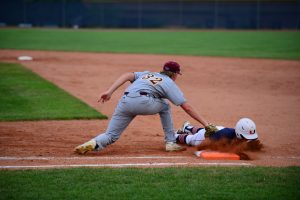 Urbandale (33-6) advanced to next week's state tournament at Principal Park in Des Moines. The second-seeded J-Hawks will play Marshalltown in a Class 4A quarterfinal on Wednesday at 7:30 p.m.
Ankeny was trying to reach the state tournament for the first time since 2013, its final season as one program.
"We had higher expectations. We wanted to make it to state," said Ankeny pitcher Jayden Maifeld. "But we knew we wanted to be a .500 (or better) ball club at the end of the year, and we were able to accomplish that."
Urbandale jumped out to a 3-0 lead in the first inning and never looked back. After getting two quick outs, Maifeld walked Carter Troncin, gave up a double to Noah Cook and walked Ben DeKruyf.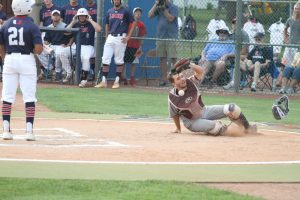 Kip Cullinan then cleared the bases with a double to deep center field.
"You give them just a little bit of wiggle room and then boom, boom, boom…it doesn't take long," Balvanz said. "That three spot kind of backed us into a corner early."
The J-Hawks increased their lead to 4-0 when Troncin led off the third inning with a home run to center. It was his second homer of the year.
"We tried to pitch them outside, and I left a couple balls inside and gave up a couple big hits," said Maifeld, who finished with a 6-4 mark. "Troncin hit a bomb, and hats off to them. They did a good job."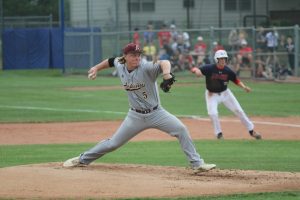 Urbandale added two more runs in the fourth inning. Casey Steen scored on a bunt single by Ty Cowley, then Lucas Strain came home on a bloop single by Brook Heinen.
Maifeld finished strong, retiring seven of the last eight batters that he faced. He also picked off a pair of runners.
"Jayden settled down, and I was happy to see him finish the ball game," Balvanz said. "He's one of the best Hawks to run out there and throw for us, especially since we've gone to two high schools. I'm tremendously proud of our effort and attitude and the way our seniors went out there and did the best that they could with what they had."
Patzner (6-0), meanwhile, took a no-hitter into the fifth inning before Jase Bauer hit a one-out double down the left-field line. Bauer advanced to third on a grounder by Henri Harpenau, but was left stranded when Patzner caught AJ Slattenow looking at a third strike.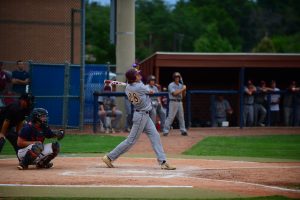 Brody Brecht had Ankeny's other hit. He singled with one out in the sixth but was unable to advance.
"He's tough to handle," Balvanz said of Patzner. "That's a tough angle to hit off of, especially with that kind of velocity. I kind of thought it was going to be tough sledding. I was just hoping we could hunt the fastball and square some balls up, but we didn't square enough of them up to really do much damage. He's a DI guy, and they've got another guy behind him that's pretty tough as well (in Luke Llewellyn)."
Bauer and Brecht were among five freshmen who played key roles for Ankeny this season. Balvanz said he thinks the future of the program looks bright, despite the loss of 13 seniors.
"These guys showed so much grit and resiliency," Balvanz said. "It's a delicate balance when you're playing five seniors and four freshmen. It's been neat to see the leadership of the seniors reflect on the young kids. It's also nice to get some experience for those young kids. There aren't many teams that have that many freshmen who can come back and say that they played in a substate final, so hopefully that's something we can build on."