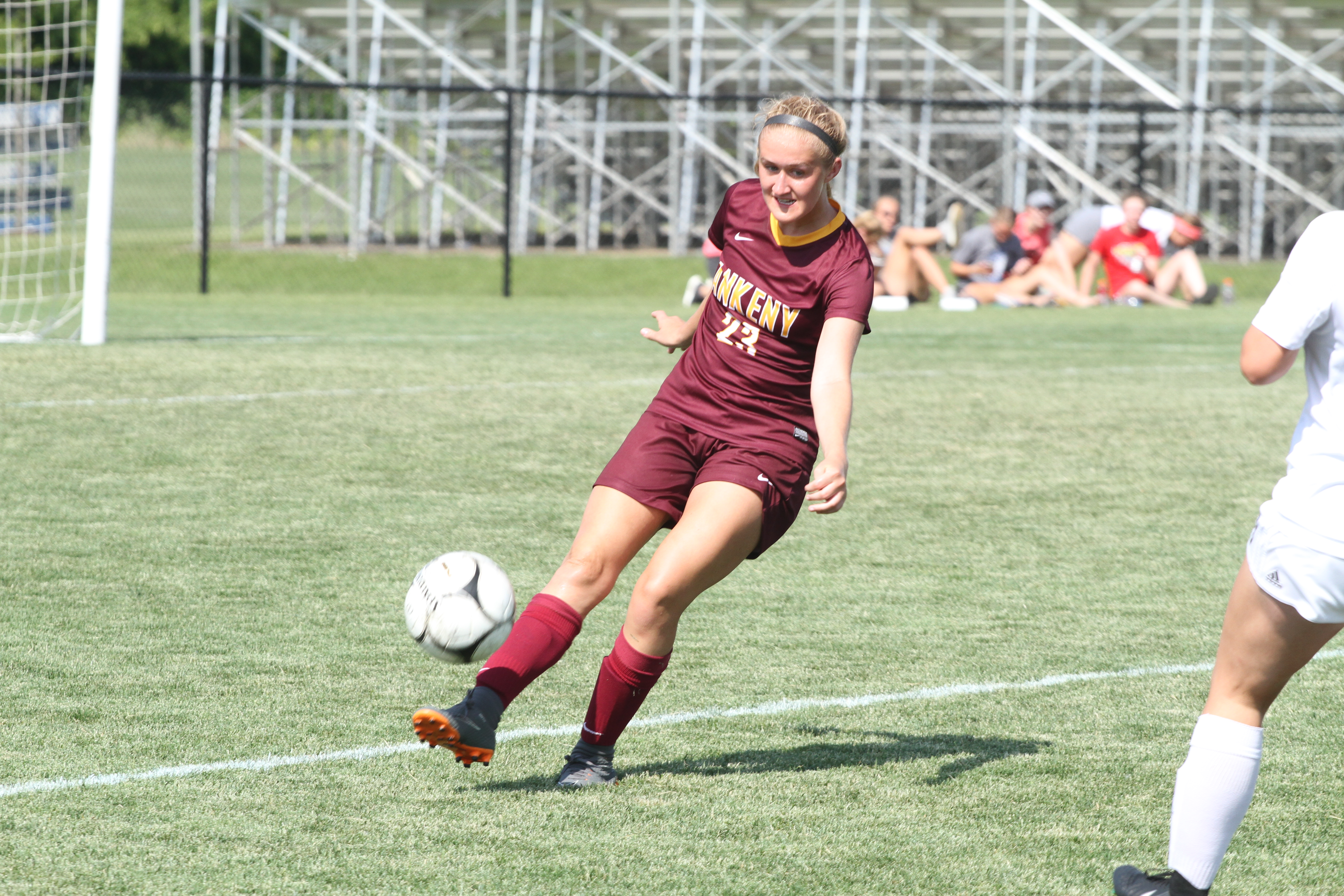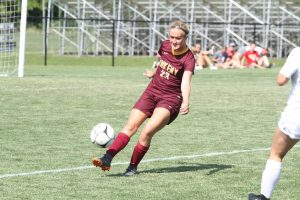 One of the defensive standouts on the Ankeny girls' soccer team has made her college plans.
Senior-to-be Saige Adamson announced earlier this week via Twitter that she'll be staying close to home.
"I'm very blessed and excited to announce my commitment to Grand View University to continue my education and play soccer. I'm excited to see what the future holds," Adamson tweeted.
Adamson scored two goals and had one assist last season while helping the Hawkettes to a 19-3 record and a runner-up finish in the Class 3A state tournament. One of her goals came in a 5-1 victory over Linn-Mar (Marion) in the Class 3A quarterfinals.
Adamson is Grand View's first recruit in the Class of 2019. She picked the Vikings over Wartburg College.
"It was kind of a tough decision," Adamson said. "But I really liked that Grand View was close to home, and I really liked coach Ventsi (Stoimirov). He was super nice and was super invested in me. He came to the majority of my games and watched."
Stoimirov started the Grand View women's program in 1998. He guided the Vikings to Midwest Collegiate Conference titles in 2003, 2004 and 2011.
Former Ankeny players Ali Gibson and Alyssa Parker are current members of the Vikings' squad.
"It'll be nice to know some people going into college," Adamson said.