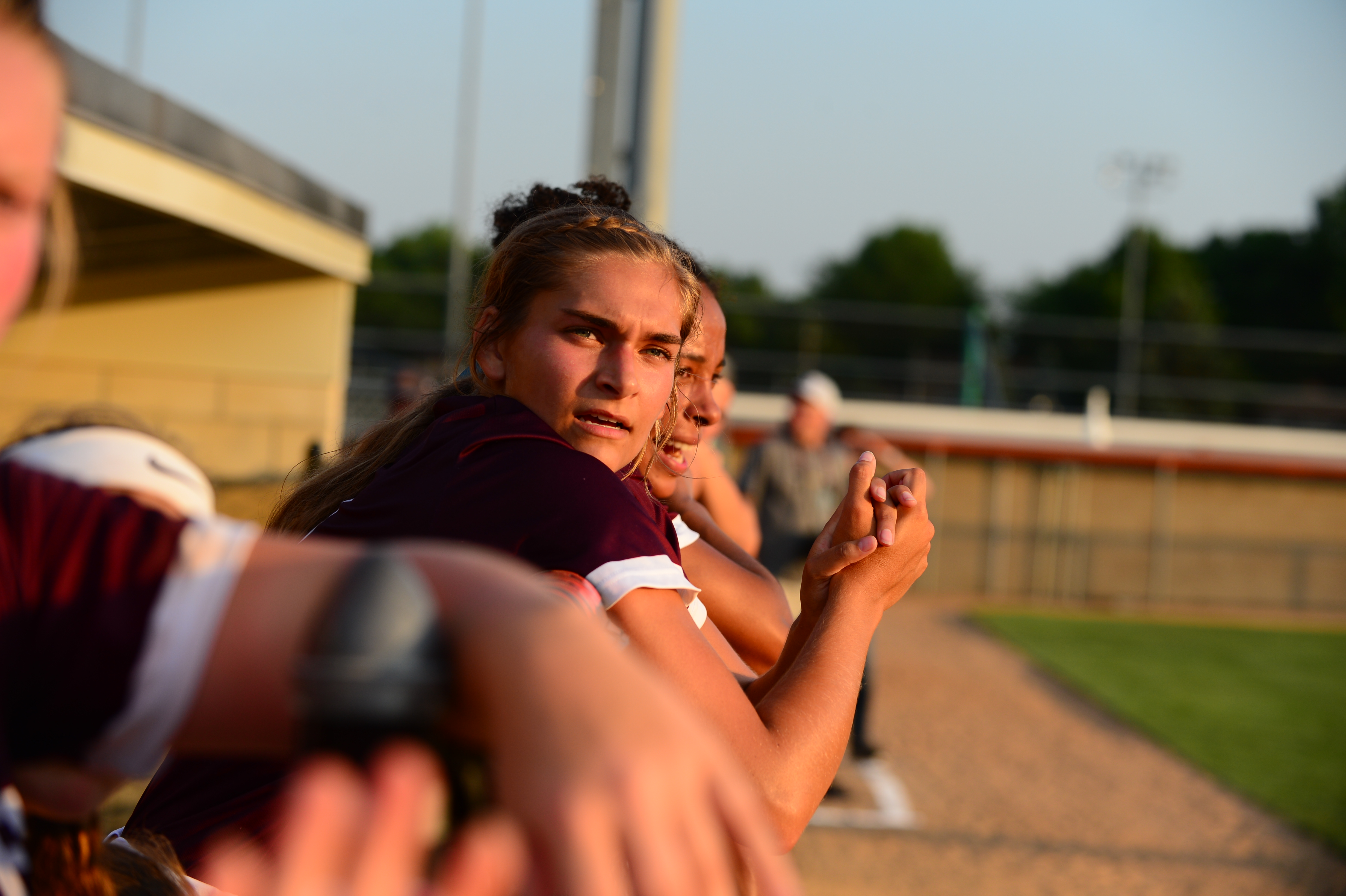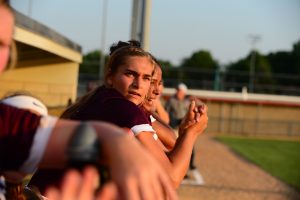 Three Ankeny softball players and one more from Ankeny Centennial have received all-state honors from the Iowa Girls' Coaches Association.
Senior shortstop Peyton Daugherty of Ankeny was a repeat selection to the Class 5A first team. She led the Hawkettes to a 28-13 record.
Teammate Kennedy Thomas, a senior first baseman and pitcher, was named to the Class 5A second team. Another Ankeny player, sophomore outfielder Jasmine Rumley, was selected to the third team along with Centennial's Lauren Birt, a senior second baseman.
Daugherty was one of the leading hitters in Class 5A. She batted .536, stole 40 bases in 41 attempts and scored 63 runs.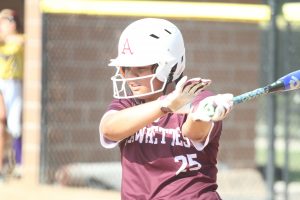 Thomas batted .458 with 15 home runs, 10 doubles and 68 RBIs. She led the state in RBIs and Class 5A in homers.
Thomas also posted a 7-3 record on the mound. She compiled a 2.76 ERA.
Rumley batted .468 with 10 home runs, 10 triples, 13 doubles and 53 RBIs. She tied for the Class 3A lead in triples and finished with a .921 slugging percentage.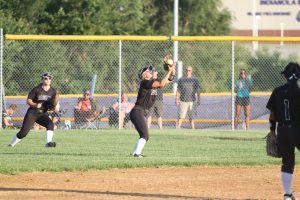 Birt led the Jaguars to a 25-16 record, their best season since the split into two high schools. She batted .354 with 13 RBIs and 15 stolen bases.
Birt was also named to the Class 5A West all-district team along with Daugherty and Rumley.
All-conference teams
Daugherty, Rumley and Thomas were also named to the coaches' CIML Central Conference first team along with Birt, who was selected to a utility position. Daugherty was a repeat selection.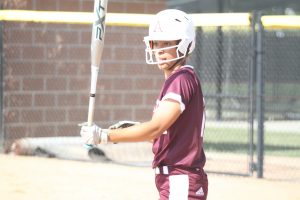 Four other Centennial players were second-team picks, including sophomore shortstop Franie Burnett, who was named to a utility position. Junior pitcher Haley Gatica, junior outfielder Cassie Severson and freshman catcher Ella Schulz were also selected to the second team.
Gatica posted a 12-7 record with a 2.47 ERA and 53 strikeouts. She also batted .282 with three homers and 16 RBIs.
Schulz batted .368 with one homer and 30 RBIs, while Burnett batted .344 with two homers and 20 RBIs. Severson batted .361 and drove in 15 runs.
Ankeny's Marina Carter, a freshman third baseman, also earned second-team honors. She batted .396 with three homers and 22 RBIs.
Several other players received all-conference honorable mention. They are Zoe Baker, Emily Bogle, Malea Daugherty, Paige Jacobsen, Regan Smith and Anna Voigt of Ankeny; and Cassi Garland, Karlie Kaiser, Chloe Olson, Taylor Runchey and Kayla Stone of Centennial.
Baker, Bogle, Daugherty and Jacobsen were repeat selections along with Stone.