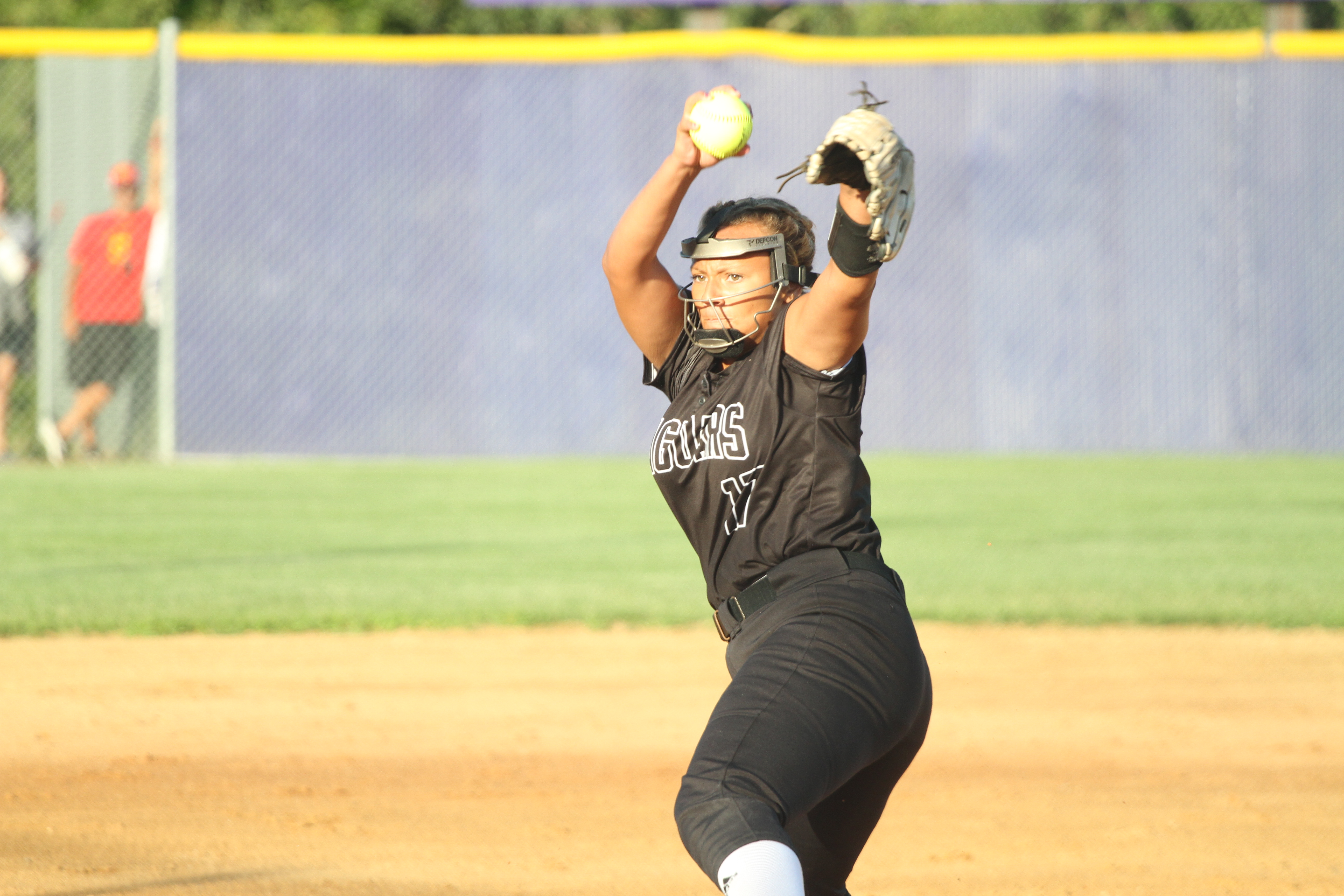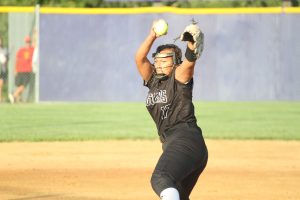 Junior pitcher Haley Gatica helped the Ankeny Centennial softball team to a 25-16 record. It was the Jaguars' winningest season since the split into two high schools.
Gatica compiled a 12-7 mark with a 2.47 ERA and had 53 strikeouts while also batting .282 with three home runs and 16 RBIs. She was named to the CIML Central Conference second team.
Here is some inside info on Gatica:
Congratulations on helping the Jaguars to their most successful season ever. What was the highlight of the season for you?
The highlight of the season not only for me, but I think my team too, was beating Waukee four times!
Your team defeated Indianola at the Dallas Center-Grimes Invitational on June 29 before losing to the Indians in a Class 5A regional semifinal eight days later, when Sydney Sickles tossed a one-hitter and had 13 strikeouts. What made her so effective, and was she the best pitcher you faced this season?
Sydney is a really good pitcher, and I believe she was the best we have seen this season. I think she's most effective because she has a true riseball that we have not seen before.
Your team opened the season on May 21 with a doubleheader sweep over Des Moines Hoover, which went on to win the Class 4A championship. Were you surprised that the Huskies won a state title?
Hoover is a really good hitting team and a great team overall, so I'm not surprised one bit that they won it all.
You battled a wrist injury throughout the season. How did you hurt it, or was it just from throwing too much?
I hurt my wrist by swinging with a wet bat!
Can you describe what the pain was like? Did it hurt to throw on most of your pitches, or was it something that bothered you more afterwards?
It felt like really stiff and jammed. It hurt to throw most of my pitches, but mainly my rise.
How many different pitches do you throw? What are they?
I have a rise, offspeed, drop, and change.
You are one of the hardest-throwing pitchers in the CIML. Do you know how fast you've been clocked at?
I usually throw mid 60s. It depends on the pitch. I haven't been clocked for awhile, but the fastest was 65.
Freshman Ella Schulz handled the majority of the catching duties this season. Did it take awhile for the two of you to develop some good chemistry?
Ella is a really nice person and hardworking, so it was super easy to rely on her as a friend and teammate. She was always willing to catch me when she could in the offseason, which I think helped us get familiar with each other and have a great chemistry before the season even started!
I know Valley's Jasmine Spann is one of your best friends. Was it fun for you to pitch against her this season?
Yes, it was so fun to pitch against Jazzy. Especially because she leaned in on a changeup to get a base. We always joke around about it, but it's super fun to play against her.
You have committed to play for Creighton, beginning in the fall of 2019. What did you like about the Bluejays' program?
Yes, I will be attending Creighton and can't wait! I'm so excited to play at the next level. I fell in love with the university and knew it was the right fit right away. It's a great academic school, and the coaching staff is the best! I'm excited to be in the Big East Conference and check out places I've never been to.
You also play a lot of travel ball with the Firecrackers. Will you be playing in a lot of tournaments this fall?
I love playing with my Firecrackers team! My teammates are so fun, and the coaching staff is really positive and knowledgeable. I will travel a lot with them this fall. I think I will also be playing with them after my first year of college.