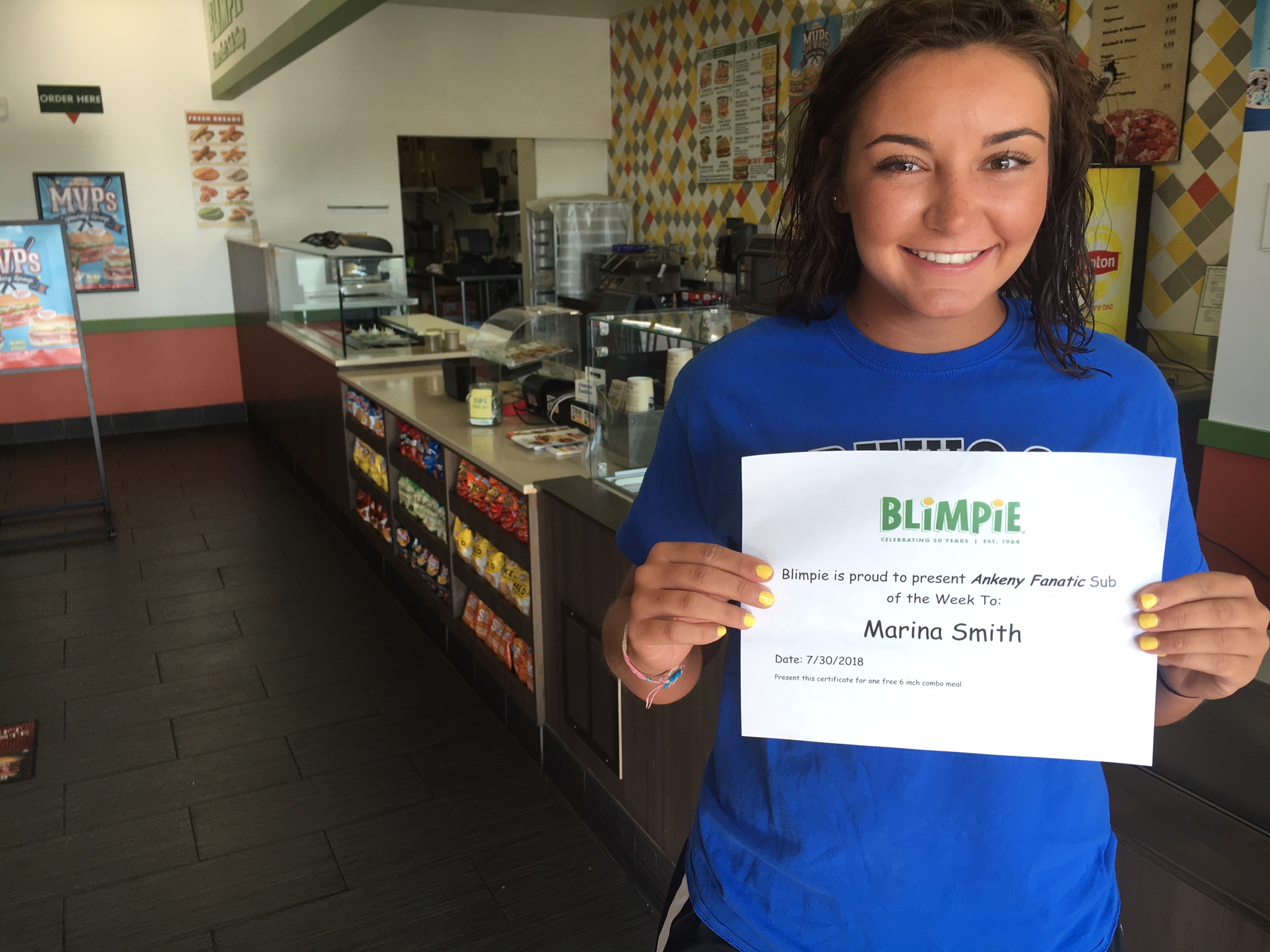 Marina Smith of the Ankeny softball team is the Ankeny Fanatic Sub of the Week sponsored by Blimpie.
Smith helped the Hawkettes to a 28-13 record this season. The senior pitcher compiled a 5-1 mark with a 4.62 ERA.
Smith also batted .270 with two home runs, three doubles and 12 RBIs. She will play for Kirkwood Community College.