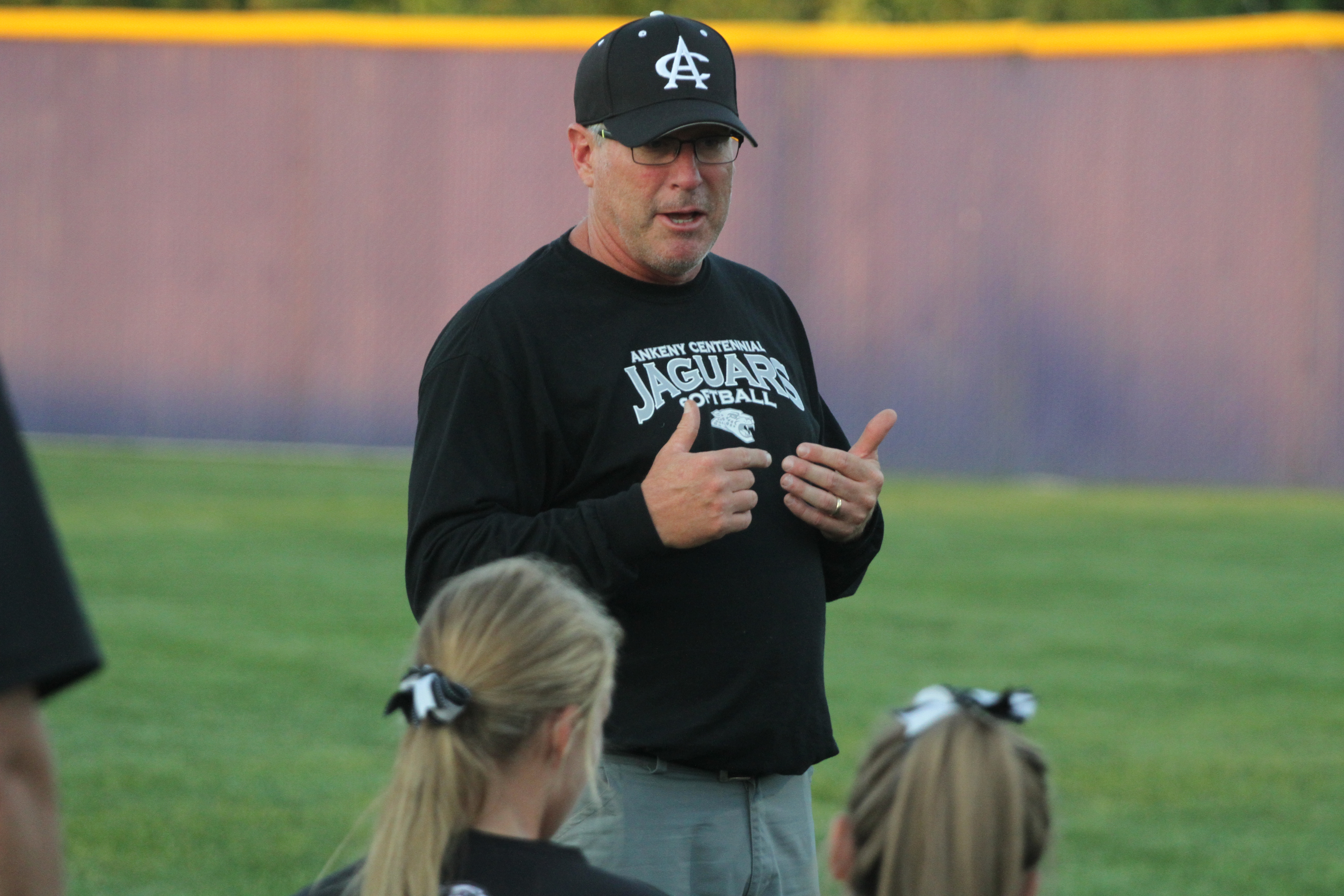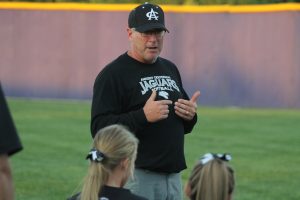 Ankeny Centennial softball coach Randy Schneider has resigned from his position after leading the Jaguars to the best record in school history this season.
Schneider informed his players of his decision at a team meeting earlier this week.
"I think being a high school coach takes a lot of commitment from both sides," said Karlie Kaiser, a senior-to-be pitcher for the Jaguars. "I just think it took time away from his family, and he also wants what's best for us to have another good experience with someone else."
Schneider spent most of his coaching career at the collegiate level before coming to Centennial, where he guided the team to a 25-16 mark in his only season at the school. The Jaguars got off to a 4-7 start before winning 14 of their next 18 games.
Centennial closed out the regular season on July 2 by sweeping a doubleheader against perennial power Waukee for the second time this year. The Jaguars then rolled to a 15-0 victory over Des Moines North in three innings in a Class 5A regional quarterfinal before dropping a 9-0 decision in a semifinal game at third-ranked Indianola, which went on to finish second at the state tournament.
Schneider was out of town on Friday and unavailable for comment, but he responded to a text message from Ankeny Fanatic.
"I want to thank Tom, Randy, Scott, Marge and all the coaches at Centennial. I truly enjoyed working with and appreciated all their support and help," Schneider wrote.
"Secondly, I'd like to thank Annie Stolte. Annie was an amazing coach; her preparation, hard work and commitment to the program made the difference this year! I was blessed. Moreover, having Dave, Kate and Rachel made for a fun, hard-working, great staff. Thank you!
"Lastly: Thank you to all those kids that lived the values of hard work, competing between the lines, showing up on time, being respectful and appreciative. It was so rewarding to be in your presence all summer! Thank you," he added.
Kaiser was among the players who met with Schneider on Wednesday afternoon.
"I was surprised, because he helped us a lot and he was a great coach, but I think we all understand his decision and we are all excited for what is yet to come for Ankeny Centennial softball," Kaiser said.