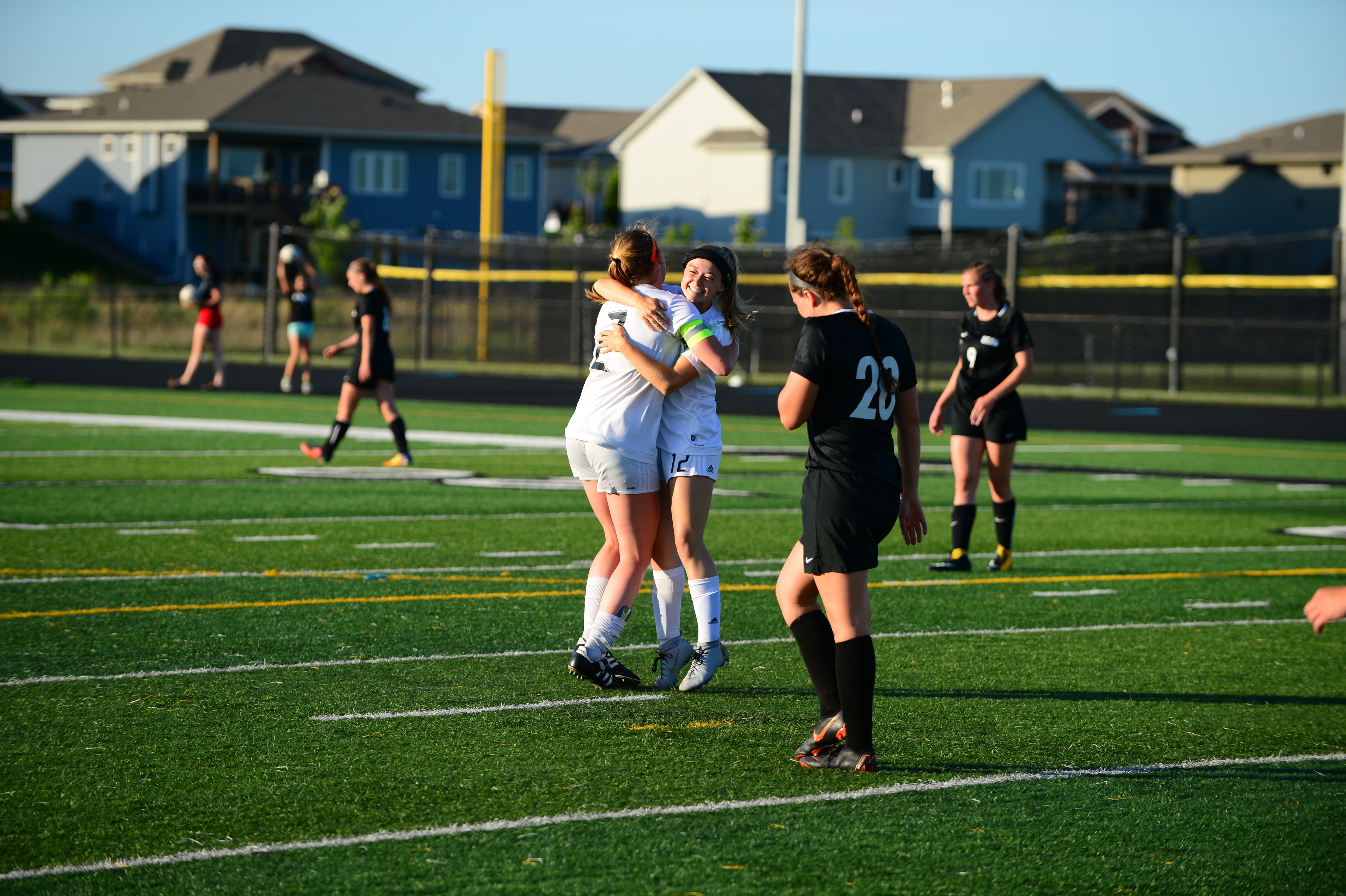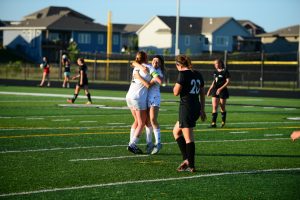 When the Ankeny Centennial girls' soccer team posted a 3-2 victory over Ankeny to win the Class 3A state title on June 9, Kenzie Langstraat and Saige Adamson were on opposite sides of the field.
In the future, though, Centennial's Langstraat and Ankeny's Adamson will be playing for the same team.
Langstraat committed earlier this week to play for Grand View University. She becomes the Vikings' second recruit in the Class of 2019, joining fellow senior-to-be Adamson, who announced her commitment on July 18.
"Saige and I played together when we were younger in club, and I'm really excited to play with her again," Langstraat said. "She's a really great teammate, and we've had a friendship for awhile. So I'm excited to play with her again."
Langstraat scored four goals and had two assists while helping Centennial to a 20-2 record last season. She played in 18 games and made eight starts.
Perhaps Langstraat's biggest goal of the season came at the Burlington Tournament of Champions on April 27. She scored the game's only goal as the Jaguars defeated St. Thomas Aquinas (Kan.), 1-0, in a matchup between two of the Midwest's top teams.
Langstraat said it was a relief to get her decision out of the way.
"I'm really excited," she said. "I've been thinking about it for a really long time, just getting everything in order, and I'm really excited to finally actually commit."
Langstraat said she took a visit to Creighton last spring. She also talked to Knox College (Ill.) before making her decision.
"Grand View just ended up being the right fit for me," Langstraat said. "I really like the feel of the small campus and the classroom size. I want to major in elementary education, and the smaller class sizes really appealed to me."
Grand View coach Ventsi Stoimirov told Langstraat that she would also fit in well on the field.
"Their program has really grown the last few years, and I'm excited to be a part of that," Langstraat said. "I attended their camp last week, and I just really liked the feel of the intensity of their program."