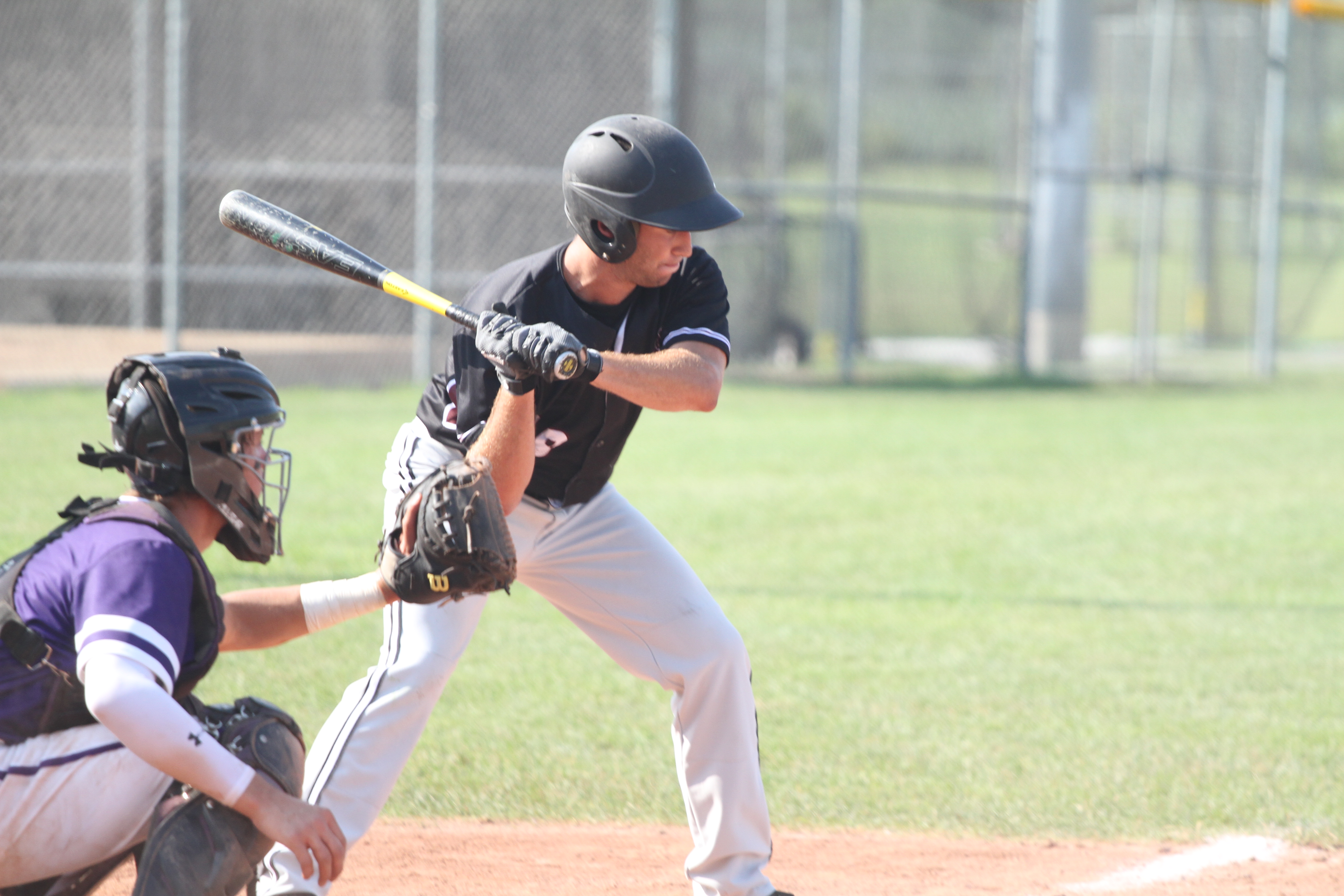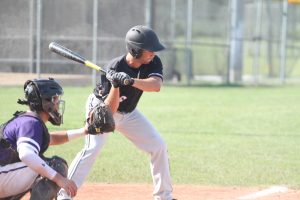 Senior Joel Hyler helped the Ankeny Centennial baseball team to a 21-19 record this season. He batted .429 with four stolen bases, scored eight runs and knocked in three more.
Hyler was a rare four-sport athlete during high school. He also competed in cross country, swimming and track.
Here is some inside info on Hyler:
Which of your four sports was your favorite?
I always loved to play baseball. I have played since I was very little. I love the skill needed to field and hit each play. Each situation is different, you are constantly thinking of all the things that can happen so you can anticipate, react and know exactly what to do for anything that happens.
Was it hard to juggle academics with your busy practice schedule?
It was difficult to get my academic work done at times. My freshman year I would ride my bike from cross country practice straight to rec soccer practice and I wouldn't get home until late. Swim practice was tough as well because of the two-a-day practices and the afternoon practices were very long and very tiring. I had to try to get all my work done during open periods at school, but there were many nights I was up late finishing school work.
There was some overlap with the seasons in the sports that you played, primarily with track and baseball. Did you practice for both sports on some days?
Most all of my sports would run into each other a little bit. Practices for the next sport would begin before the last sport would end. Most of the time I would practice both sports until the week of districts or state so then I could be well-rested and ready to perform then after it would be right into the next sport. Track and baseball overlap a lot, especially with spring league and open hitting at Northview. I remember going to baseball meetings before official track practice started. Varsity practice would start later for baseball so I would run a full practice in track and then a full practice of baseball.
Did you ever consider focusing on just one or maybe two sports year-round?
If I were to do it all over again, I would play all four sports all four years. I may have not always liked the long, hard workouts and not being able to do a lot of things after school, but the friendships I made and the memories I have of my teammates are something very dear to me and I would keep struggling through the workouts with them.
What was the biggest highlight of your high school career?
I think the highlight of my career was placing at the district swim meet my freshman year in the 100 butterfly and my senior year at the conference swim meet when I went 51.68 and 52 in the 100 freestyle. Another highlight was getting to actually compete in the state track meet my senior year.
You ran on the seventh-place shuttle hurdle relay in the Class 4A state track meet last spring. I know the race didn't go the way you wanted it to, but your team still finished the race and got a medal as well as two points for the squad. Looking back at it now, are you proud of what the team accomplished?
I am very proud to have been on the quartet for the shuttle hurdle relay at state. We worked very hard all season to get to that state meet final. Although it did not go very well, it was amazing knowing going into the race that we were competing for a first- or second-place title.
What was it like to have the state's best hurdler, Riley Moss, as one of your teammates? Did his presence help to make the rest of the hurdlers better?
It was an honor running with Riley; his attitude on the track while training was impeccable. He always trained 100 percent in whatever workouts or drills we were doing and he definitely motivated all of us to work harder and get better. He had a way of just putting energy into us through the way he practices. He is very humble and is always pushing himself and us to get better.
I understand you're going to be playing water polo in college. Where are you going to school?
Iowa State University.
How long have you been playing water polo, and how did you get introduced to the sport?
Each year the swim team would have a game of water polo and even though it was nothing like the real thing it was so fun to joke around and play polo with the swim team. My dad and brother were on the Des Moines team and I started going to their practices a couple of years ago when I could swim well and finally be able to hold the ball in my hand. Although I was young and messed up their drills every once in awhile, they always encouraged me to come back and keep working at it. I went to some tournaments at Iowa State and although it was hard I had fun playing against the college teams. I even played against Andrew Klinker, a teammate of mine when I was a freshman and he was a senior. That was fun because I always looked up to the Klinker family and their athletic ability so being able to play against him was kind of an honor to me.
How do you train to be a water polo player? Is it a combination of running, swimming and weightlifting?
Water polo is a tough sport to play and you have to be in great shape. It isn't enough just to be a good swimmer. A lot of practice will make you better in the game but also a lot stronger too, because it's constant work on your body. Cross training and lifting is important too, and helps a lot to build up the endurance needed to play.
What are you going to study in college?
Environmental science with a minor in French.