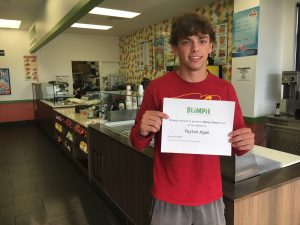 Peyton Agan of the Ankeny baseball team is the Ankeny Fanatic Sub of the Week sponsored by Blimpie.
Agan helped the Hawks to a 21-17 record. It was the team's first winning season since the split into two high schools.
Agan, a junior, played in 24 games and made 12 starts. He batted .194 with one home run and five RBIs.