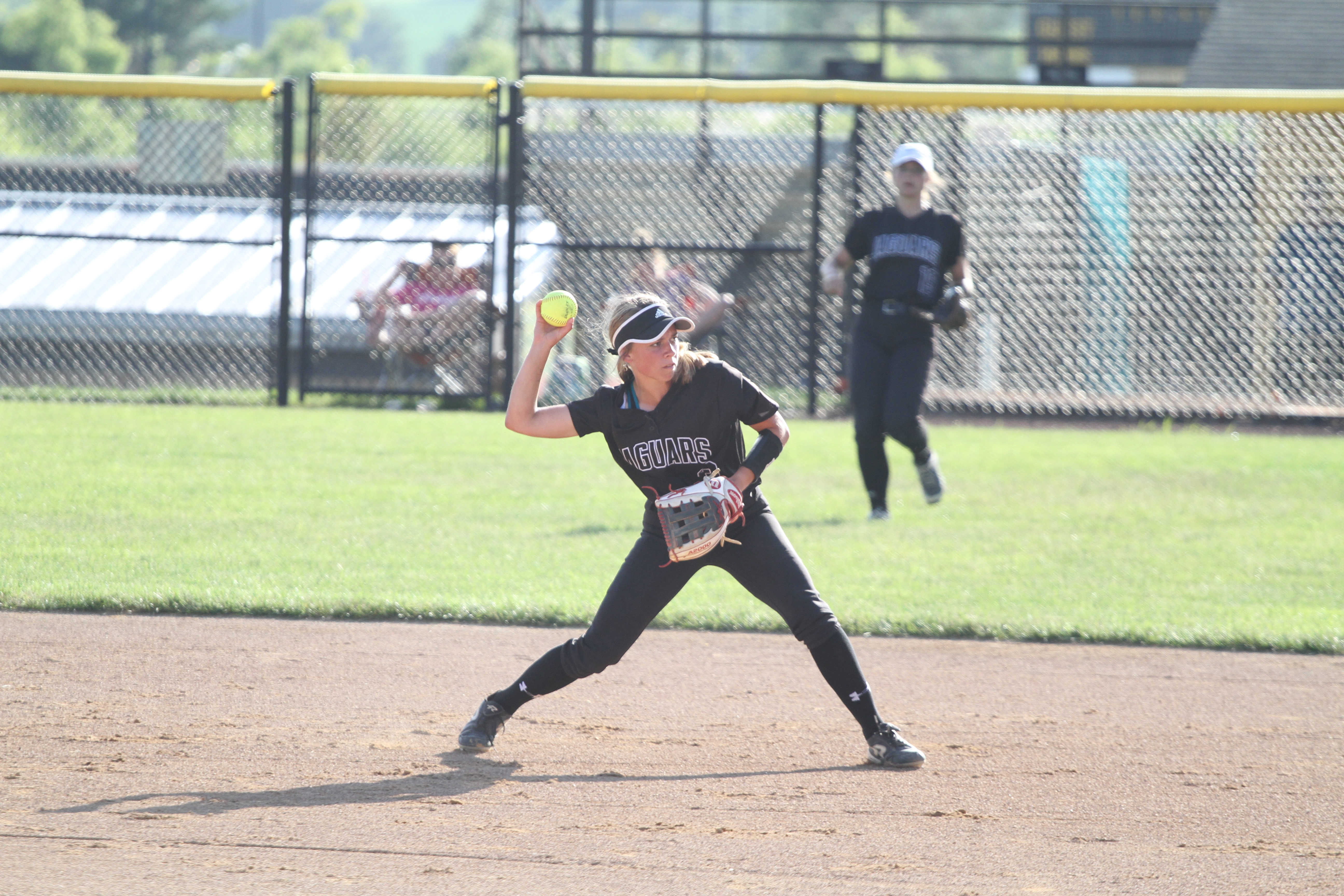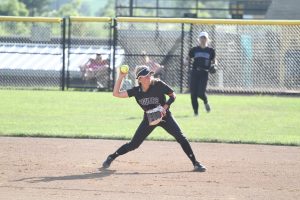 Senior second baseman Lauren Birt helped the Ankeny Centennial softball team to a 25-16 record. It was the Jaguars' winningest season since the split into two high schools.
Birt batted .354 with 13 RBIs and 15 stolen bases. She was selected to the Class 5A all-state third team by the Iowa Girls' Coaches Association.
Here is some inside info on Birt:
Congratulations on being named to the all-state team. What was your reaction to receiving the honor?
I was very surprised when I found out, but definitely extremely honored to have received it.
What was the highlight of your season?
When we finally began to come together as one, specifically the first time we swept Waukee (on June 13). We started a rally together by putting our visors/hats on backwards, and we even got coach Schneider and coach Stolte to do it. I think those two games were when we really became one.
Your team got off to a 4-7 start before winning 14 of its next 18 games. What was the key to the turnaround?
We all came together as one to accomplish a common goal, and I think it made a huge difference in our success throughout the season. We felt more like a family and worked together–that to me was the key.
You were one of only two players on the team who started all 41 games. Did you try to be a leader for the squad?
I think I led more by example rather than words. I always showed up an hour before practice started and went to the cage to hit. Sometimes I would ask coach Stolte to hit me ground balls. By about the middle of our season, most everyone would show up early and I was very proud of that.
You struck out only seven times in 130 at-bats this season. Who was the toughest pitcher that you faced?
The toughest pitcher we faced–hands down–was (Indianola's Sydney) Sickles. We studied all of her pitches, and the way she would put her hand in her glove which would determine what pitch she was throwing. We struggled to lay off the riseball–it would come in at your (belt) and right at the last second it took off.
I believe you and Chloe Olson are the only Jaguars who have played on the team since the program started in 2014. Does it seem like the five years went by fast?
The five years definitely went by faster than I wanted. It still feels like there's so much more we could have accomplished, but I am extremely confident that this team is going to continue to grow in so many ways.
What were your emotions like on Senior Night?
I tried my best to hide back my emotions that night, but I just kept thinking that I don't want it to end. I am so thankful for my high school softball career, and I will never forget all of the memories. I love my team, and I will always be in their corner.
Your team had several young players who filled key roles. Do you think the future of the program looks pretty bright?
Everyone on our team played an important role. We all needed to step up and get hits or move runners regardless of our age. We were one team. I give a lot of credit to each of our younger players who stepped up and took on their role. The future of the program is extremely bright, and I know they will succeed.
Were you surprised that coach Schneider resigned after just one season?
I was surprised, but I think we all knew that coach had the best of intentions for us and had his own reasons for resigning. I hope that the team carries his culture into next year. I believe it will help them be successful.
Plans for next year?
My plan is to attend Central College in Pella and continue my softball career.
What are you going to study?
I am going to major in Elementary Education and minor in Spanish.