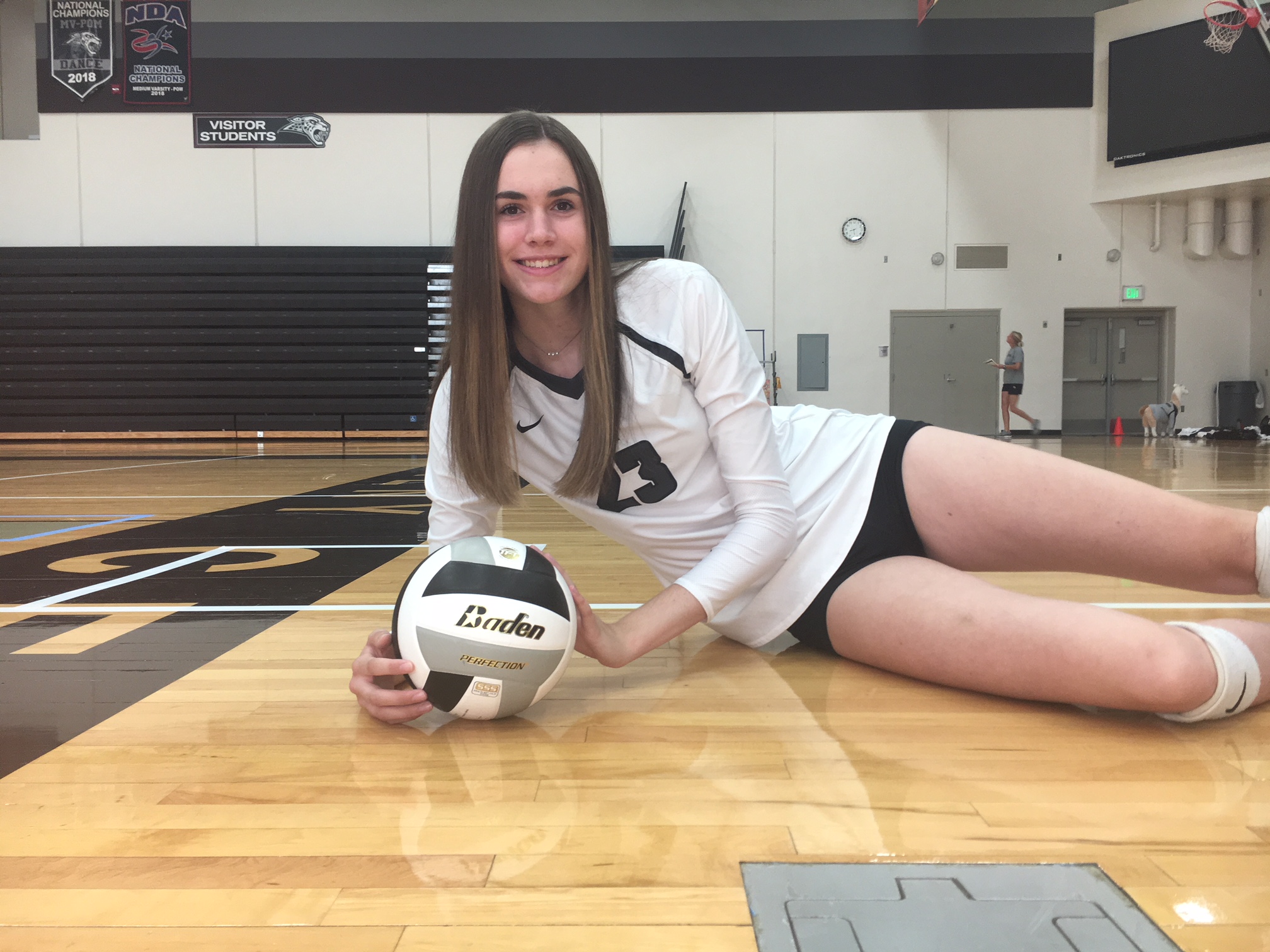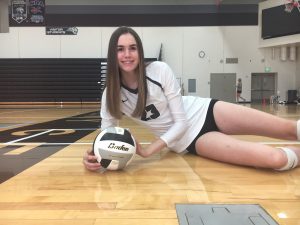 Senior middle hitter Megan Lively is one of four Division I recruits on the Ankeny Centennial volleyball team. She has verbally committed to play for Central Florida.
The 6-foot-3 Lively helped the Jaguars to a 30-8 record last season. She had 124 kills and compiled a .417 hitting percentage while also racking up 68 blocks.
Here is some inside info on Lively:
How are the practices going?
Practices have gone really well so far. It's a really awesome environment to be in because everyone is working so hard and is so determined to win and do well this season.
Did your team go somewhere for a retreat during the preseason?
We have a retreat scheduled, but we have not done it yet.
Your team will open the season on Saturday by hosting the Centennial Invitational. Are you anxious to face some other teams, and is there any opponent in particular that you're looking forward to competing against?
We are all super excited for the Centennial Invitational. It is a great chance for us to be able to play teams that we will see again later in the season. The tournament just helps us prepare and learn for what is coming this season.
Your team will host a couple of Omaha schools, Skutt Catholic and Marian, this season. Do you know much about those teams?
We played Marian last season, and we played them at the Creighton University camp. They are a very good team. We definitely learn and grow as a team when we play them.
One of your teammates, Devyn Robinson, will miss the first week of the season–including the match against Skutt Catholic on Aug. 28–after being selected to play for the USA Volleyball youth national team in Honduras. Do you think your team has enough depth to overcome her absence?
Devyn is an amazing athlete and an even better friend. I think what makes her such a great teammate is that she helps us all grow. At our practices, she helps us all by making us work harder. I play the same position as her, and just by defending her in practices makes me a better athlete. We will miss having her there with us, but she has definitely prepared us for when she is in Honduras.
Your team lost to Valley and Nebraska recruit Madi Kubik in last year's Class 5A semifinals, ending the Jaguars' three-year reign as state champions. What makes Kubik so difficult to stop?
I think what makes Madi Kubik so difficult to stop is her ability to hit many different types of shots. As a defender, it is hard to block someone who knows how to get around the defense.
Is your team pretty motivated to regain the state title?
We are very motivated. A lot of us are seniors so we really want to finish our season with a state title.
Let's talk about your college decision. What did you like about Central Florida?
I loved everything about UCF: the coaches, the team, the school, their academic programs for athletes, and I just fell in love with the city of Orlando.
What other schools did you consider? Was it a tough decision?
I was talking with a bunch of different schools and took many college visits, but the decision was pretty easy for me the minute I stepped foot on the UCF campus. I just knew it was the school for me right away.
What are you going to study?
I plan on studying Health and Sports Sciences. I enjoy being in an athletic environment and working with athletes.
Did you play basketball when you were younger? When did you decide to focus on volleyball?
Basketball was one of the first sports I played. My dad played D1 basketball in college and so he helped me learn the sport. My mom introduced me to volleyball in sixth grade, and she played D3 volleyball in college. I am forever grateful for having parents who played sports in college because they know exactly how to support me in my college volleyball journey. Toward eighth grade, I started to not enjoy playing basketball as much so I decided to just focus on volleyball. I still enjoy watching basketball, but volleyball is definitely the sport for me.