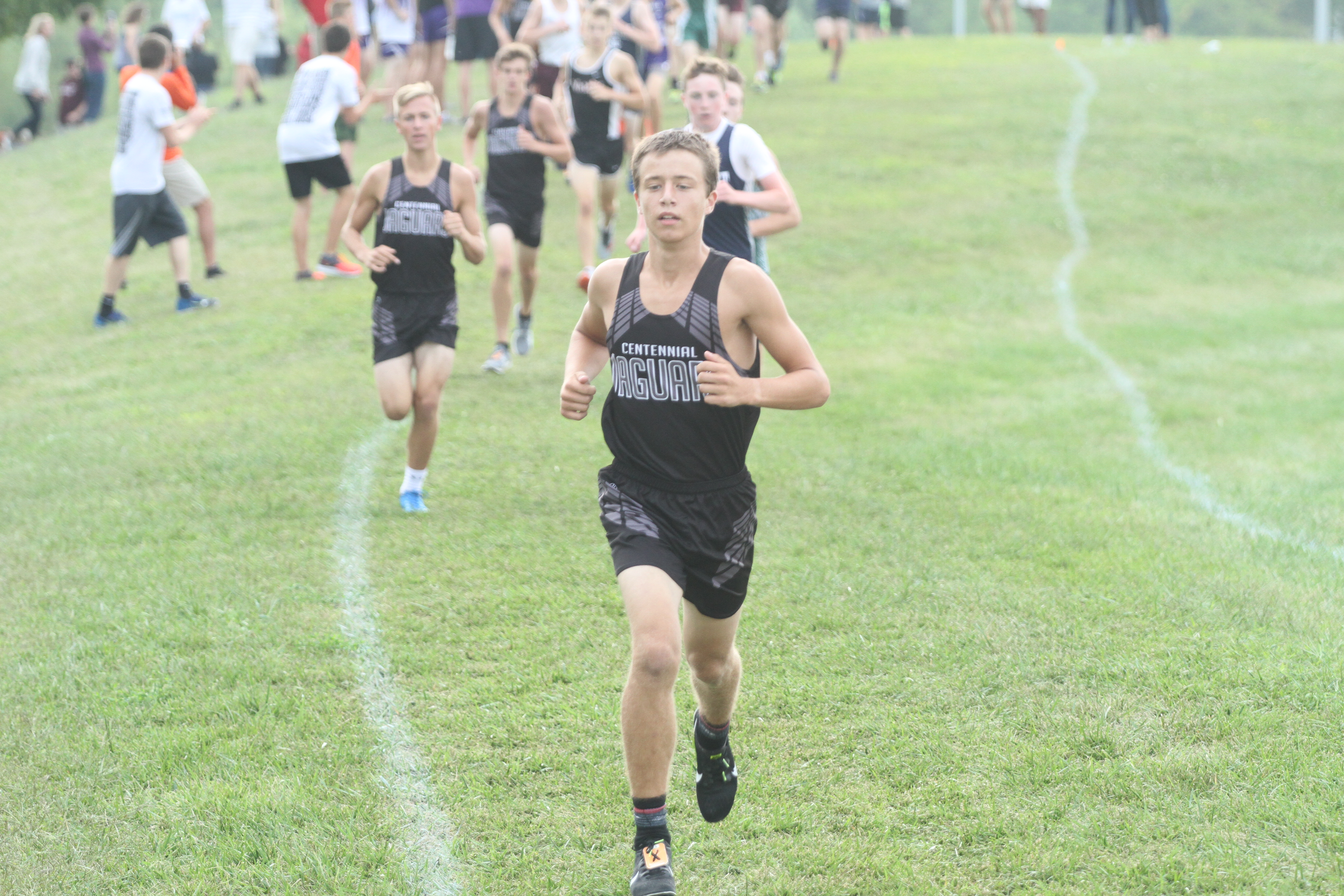 The Ankeny and Ankeny Centennial boys' cross country teams have had some close battles in recent years.
It looks like they are going to have some more this fall.
The two squads opened their season on Tuesday at the Centennial Invitational, where the Jaguars edged 12th-ranked Ankeny to win the team title for the second straight year.
Centennial scored 39 points after combining the results of the two races, while the Hawks finished with 41. No. 9 Valley was third in the seven-team field with 72 points.
"We're really pleased with the depth that we have, especially with the underclassmen," said Centennial's Gabe Vicker, who won the 9/10 race and placed second overall with a time of 16 minutes 12 seconds. "It'll be great to see that in future years."
Ankeny senior Tim Sindt won the 11/12 race and placed first overall in a time of 15:27. He finished more than a minute ahead of runner-up Jonah Vicker of Centennial on the DMACC course.
"I just wanted to improve on my time from last year, when I think I ran 15:58," said Sindt, the defending Class 4A state champion. "My first mile I was really excited and I went out a bit quick. Somebody told me I was at 4:34 for the first mile, but I didn't die so that was good. I was really happy with my time."
Gabe Vicker easily won the 9/10 race for the second year in a row. He finished 41 seconds ahead of runner-up Josiah Wittenberg of Pella.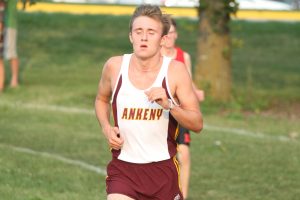 "I was extremely pleased," Vicker said. "I just wanted to come in first and get 16:45. I ran a great race and I'm really satisfied."
Centennial won the 9/10 division with 30 points, placing four runners in the top eight. Kade Christensen took third in 17:30, Connor Cunningham was fifth in 17:40, and Nate Jones finished eighth in 18:08.
"Another goal that our team had was bringing Kade in and really trying to see how he would do, and he did great," Vicker said.
Ankeny's Cael Cox placed fourth in the 9/10 race. He posted a time of 17:37.
After Vicker pulled away for an easy victory, Sindt was even more dominant in the 11/12 race. He was never challenged after jumping out to a huge early lead.
"I think there's going to be quite a few lonely races, but I know I've got several with out-of-state competition and several with really good in-state competition so I think for the most part I'll have some good competition throughout the year," Sindt said.
Ankeny won the 11/12 division with 36 points. Joey Reichenbacker placed fourth for the Hawks in 16:53, Jalen Elwell was sixth in 16:59, and Aiden McCombs finished eighth in 17:20.
Jonah Vicker took second for the Jaguars in 16:40. Teammate Alex Patkin was fifth in 16:54.