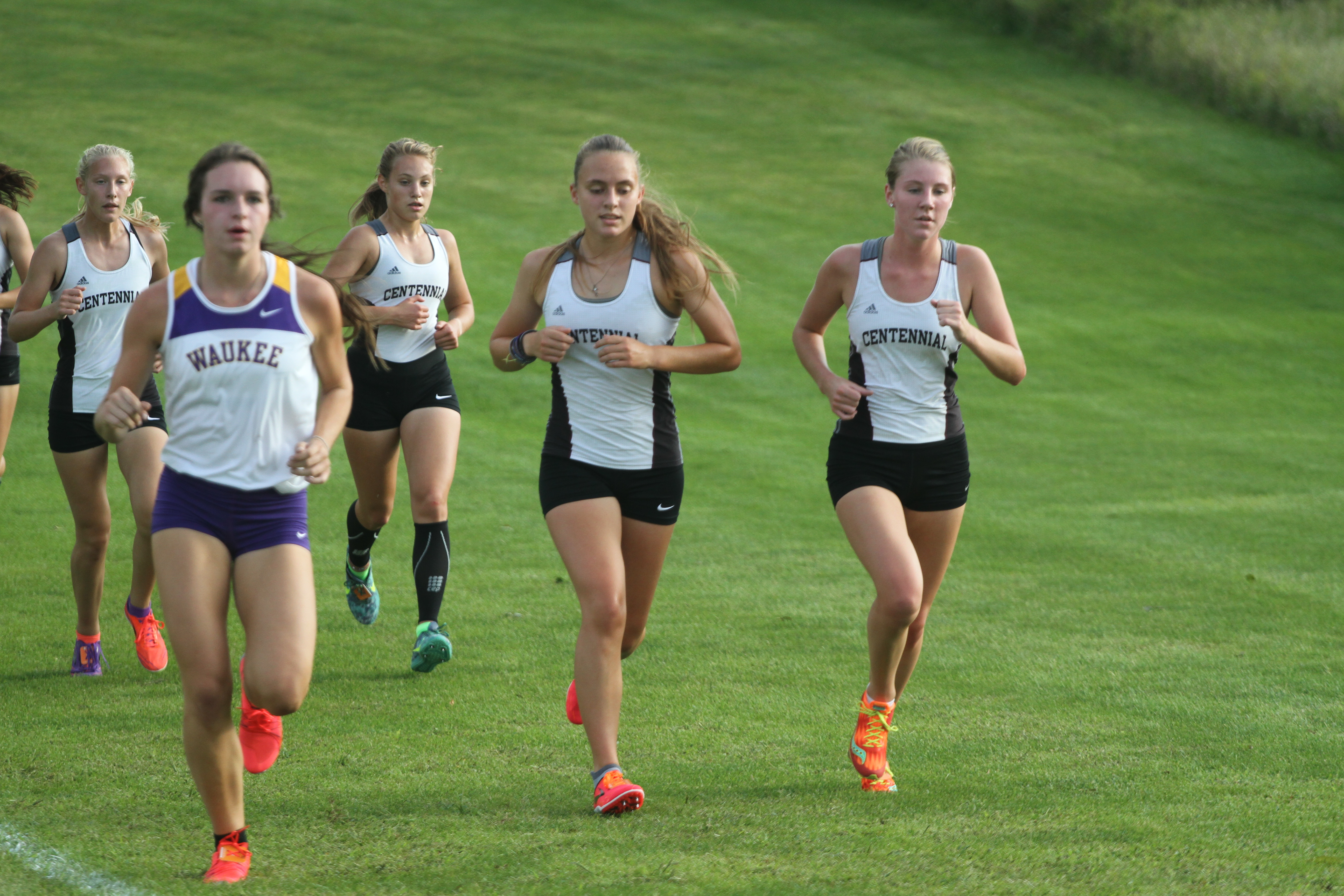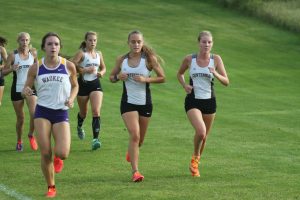 The Ankeny Centennial girls' cross country team won't have to rely on just one runner this season.
Neither will crosstown rival Ankeny.
Both teams are going to rely on their entire squad.
Centennial used a pack mentality to earn a second-place finish in the Ames Invitational on Thursday at the Iowa State cross country course. The 14th-ranked Jaguars placed five runners in the top 20 and finished with 66 points.
No. 2 Waukee easily won the team title with 31 points. No. 10 Valley was third with 78 points, followed by Grinnell with 109 and No. 13 Cedar Falls with 113.
"We flipped the switch on Valley, who beat us last week (at the Centennial Invitational) without their No. 1 runner and she ran today," said Centennial coach Eric Cogdill. "But we flipped it on them, and that was outstanding. And Cedar Falls is ranked ahead of us, and we beat them as well."
Ankeny, meanwhile, placed sixth in the eight-team field. The Hawkettes, who finished with 161 points, also used a pack strategy.
"Our ladies ran strategic, smart races, which was the exact plan we developed entering the race," said Ankeny coach Eric Klingensmith. "In the past, we've had a habit of coming out too fast and not spreading our fades somewhat evenly across the entire race. Yet, in this race each of our ladies focused on a plan to start slow and build more momentum as the race progressed."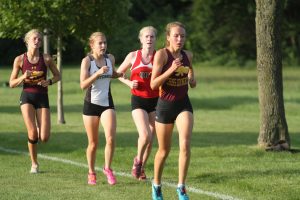 Ames junior Camille Jackson won the 5k race in a time of 19 minutes 30 seconds. She was followed by a trio of Waukee runners–Peyton Kelderman, Sydney Schaffer and Madison Judas.
Sophia Lee led Centennial's pack with a 10th-place finish. She was clocked in 20:57.
Only 34 seconds separated the Jaguars' top five runners. Jeanne Peters took 11th in 21:08, Kathryn Vortherms was 12th in 21:13, Morgan Graybill placed 14th in 21:19, and Jesslyn Gaumer finished 19th in 21:31.
"No other team had a spread under 80 (seconds)," Cogdill said. "When you run that tight, you start putting points on other teams with your fifth runner."
Centennial's Grace Meador placed 22nd in 21:55. Brianna Smith finished 40th in 23:16.
"The key today was that the girls believed in each other, and they ran as a pack," Cogdill said. "We were seven girls wide at the half-mile and we were seven wide at the mile. They just stuck with it, and it was great.
"They've got an energy and a team dynamic where they just really support one another. When you get that feeling amongst a group–that vibe–they become unbreakable and they pull each other through and they do things that they wouldn't do individually. It's nice to see that race atmosphere rather than one where they're all strung out and struggling by themselves," he added.
Ankeny was led by Madeleine Murphy, who placed 21st in 21:54. Fiona Riordan took 26th in 22:05.
"They both had stellar performances," Klingensmith said. "For Madeleine's first race of the season–after missing last week due to illness–she ran side-by-side with Fiona until the last 400 meters or so, which helped both girls finish strong."
The Hawkettes' other five runners stayed together throughout much of the race, crossing the finish line within 12 seconds of each other. Megan Bosch placed 37th in 23:06, Talia Dosh was 38th in 23:11, Lydia Hill took 39th in 23:12, Sarah Bosch was 41st in 23:18, and Cierra Fillinger finished 42nd in 23:18.
"Each of our girls had a pack or partner who pushed and pulled them along," Klingensmith said. "Now that we've found a better racing strategy, our focus will shift to increasing pace at pivotal points in the race. We have a group of extremely resilient ladies who are working as a unified team to accomplish their goals this season."
Centennial's Kierstan Fritz placed second in the JV race in 21:54. Teammate Macie Langstraat was the runner-up in the 9/10 race in 22:12.