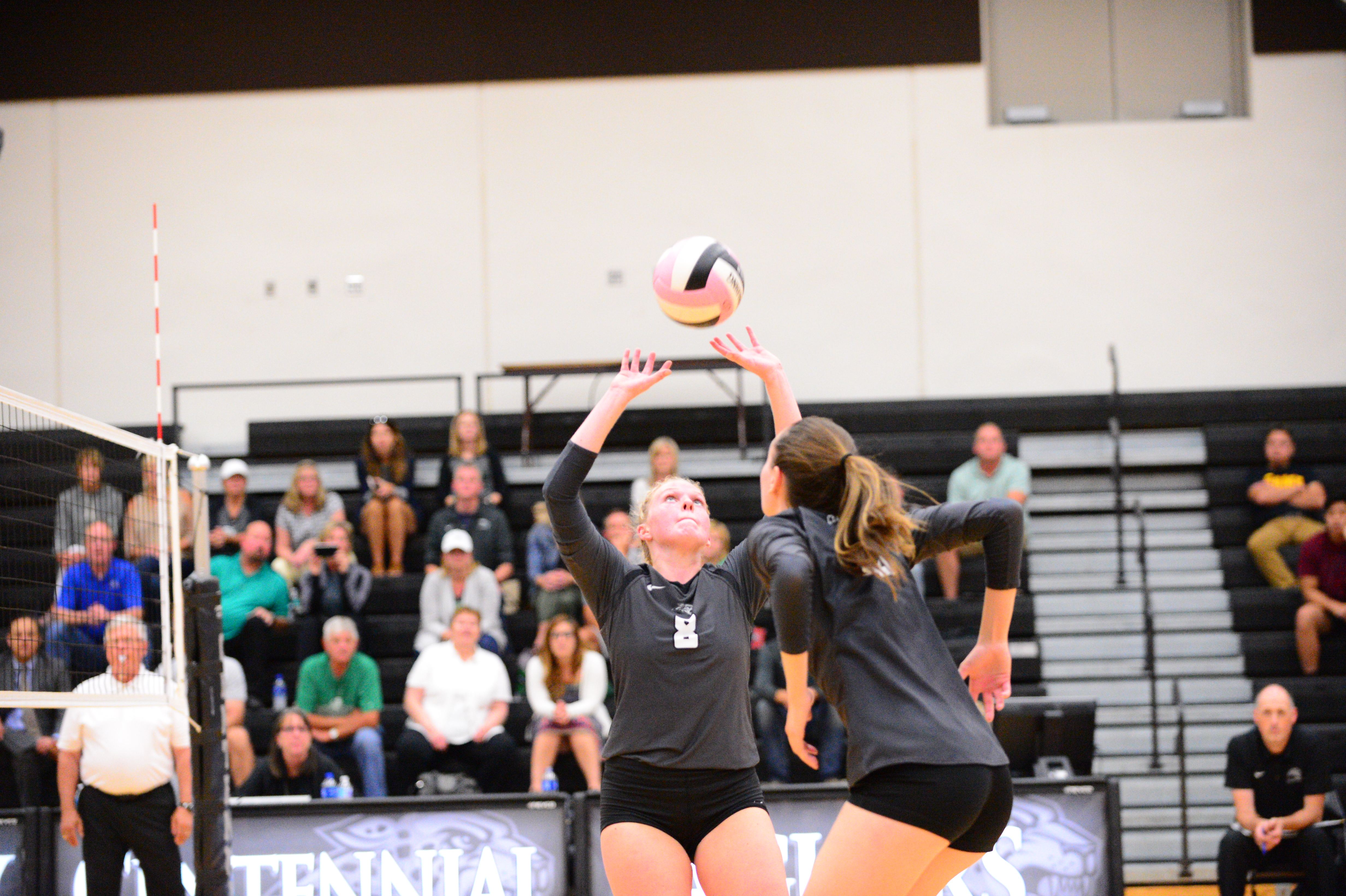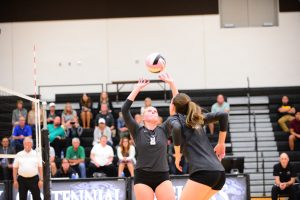 Less than 72 hours after helping the USA Volleyball youth national team to a perfect 5-0 record at the 2018 NORCECA Girls' U18 Continental Championship in Honduras, Devyn Robinson was back on the court with her Ankeny Centennial teammates.
The junior middle hitter played in two of the three sets and had six kills to help the second-ranked Jaguars to a 25-7, 25-11, 25-11 victory in a non-conference match on Tuesday at Des Moines Lincoln. She had missed the first 13 matches of the season.
"We were so excited to have Devyn back. It's been awhile without her," said senior outside hitter Kenna Sauer. "We've all been working super hard to fill her gap, and I think other people stepped up huge for us while she was away. But we were so excited when she came back into the gym on Monday. Now we can finally get our flow going with a full team, and we're super excited."
Lincoln (4-8) had no answers for Sauer, who pounded 16 of Centennial's 36 kills and hit .444 on the night. The Missouri recruit also contributed 10 digs, two blocks and four aces in the win.
Ari Winters had five kills for the Jaguars (13-1), who hit .403 as a team. Riley Morgan, Rachel Schon and Aby Wood each added two kills apiece.
Morgan dished out 29 assists. She also had five of Centennial's 11 aces.
The Jaguars will play in the Southeast Polk Invitational on Saturday. They will try to win the tournament for the third straight year.