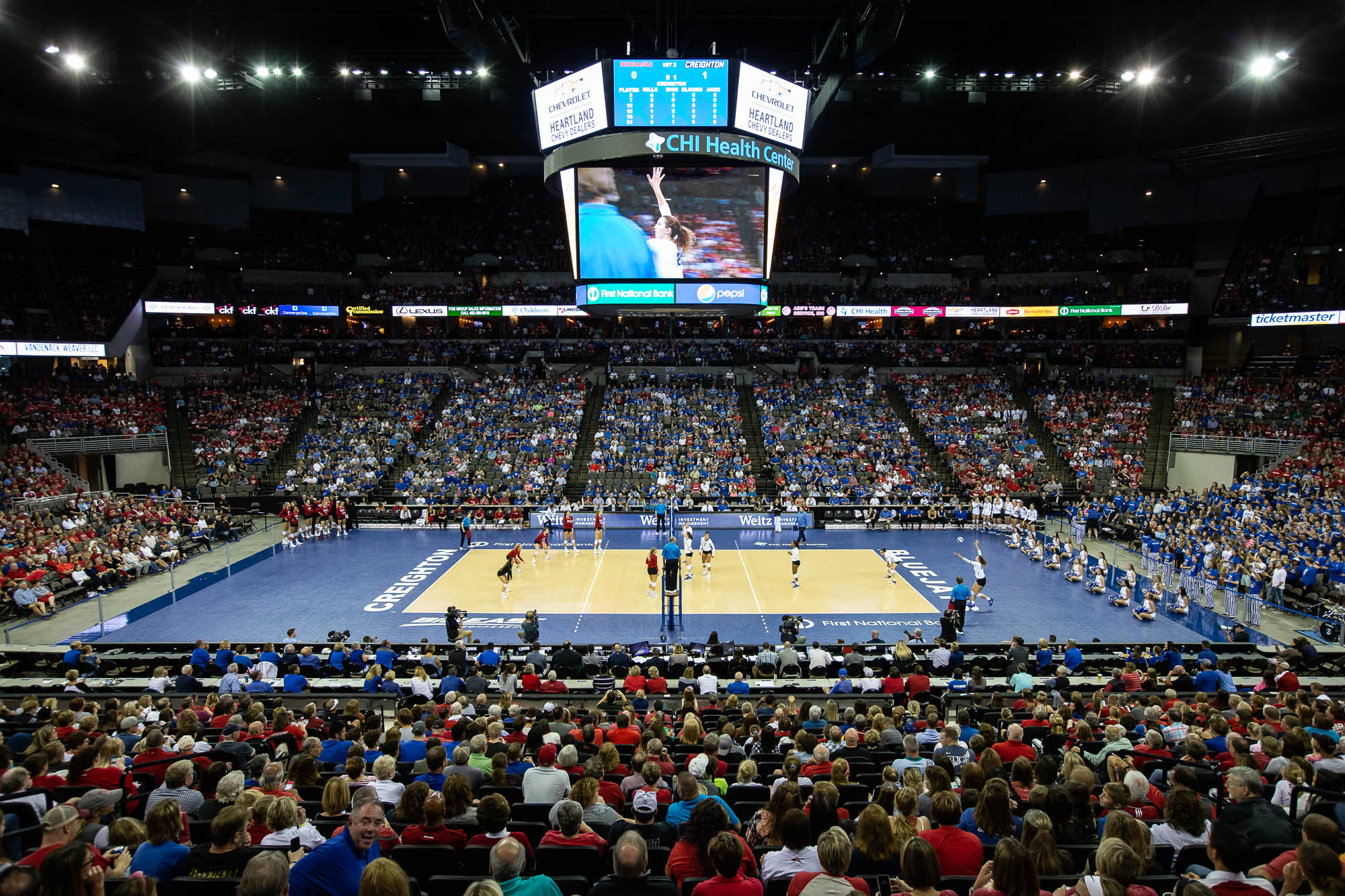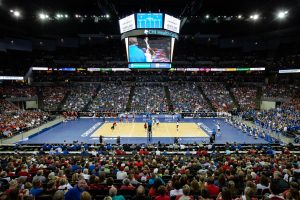 Ankeny natives Megan Ballenger and Jaali Winters played before a record-setting volleyball crowd on Thursday.
A turnout of 14,022, the largest volleyball-only crowd in NCAA regular-season history, watched 14th-ranked Creighton fall to No. 7 Nebraska at the CHI Health Center Omaha. The Bluejays (4-3) won the first two sets before Nebraska (5-1) rallied for a 22-25, 19-25, 25-18, 25-22, 15-10 victory in the intrastate battle.
"We just didn't pass well," said Winters, a former Ankeny Centennial star. "I think we took the foot off the pedal a little bit in that third set and got a little tentative, and they stayed aggressive and that was the name of the game. We need to be able to put three good sets together. We were able to put two together, and we just need to get that last one."
Winters had a double-double with 18 kills and 18 digs in the loss. Ballenger, a former Ankeny standout, added six kills and two blocks.
Creighton fell to 0-5 all-time at CHI Health Center, where it has played in front of an average of 11,476 fans per match. The previous largest volleyball-only regular-season crowd in NCAA history had been 13,870 when UCLA faced Nebraska on Sept. 13, 2009.
Creighton had won 44 straight matches when winning the first set of a match dating to a Sept. 17, 2016 loss at Nebraska. The Bluejays had also won 44 straight when leading a match 2-0 dating to an Aug. 27, 2016 loss vs. Wichita State.
"Really, it just came down to execution," Winters said.
Creighton hosts Iowa State on Friday at 6 p.m. at D.J. Sokol Arena to open play in the Bluejay Invitational.