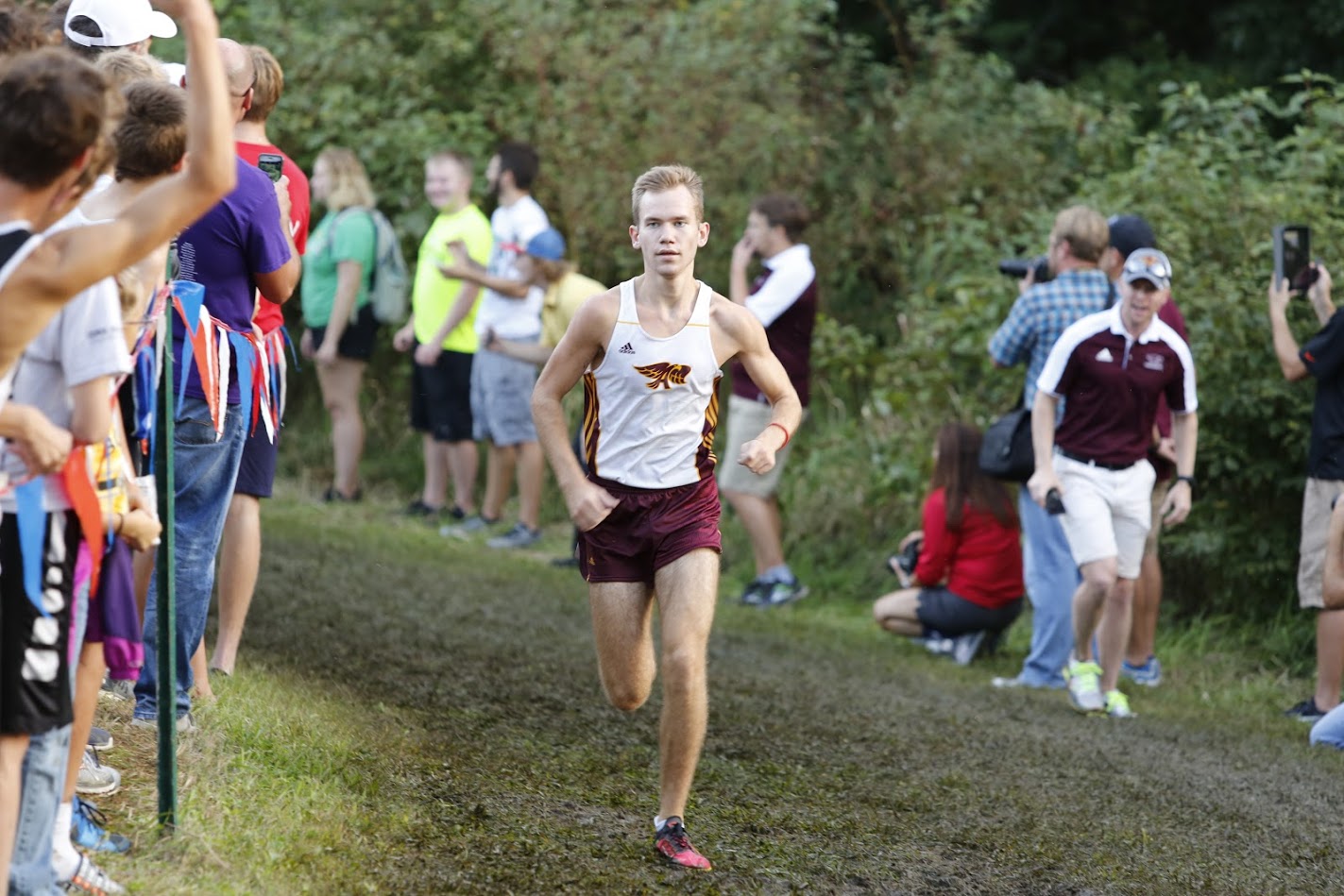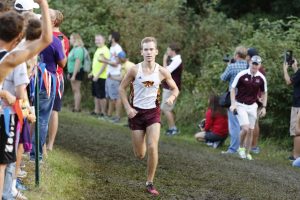 The Ankeny boys' cross country team fell out of the Class 4A rankings after placing eighth at the Ames Invitational on Aug. 30.
Look for the Hawks to move back into the top 10 next week.
Led by individual champion Tim Sindt, Ankeny placed fifth among 24 teams in the Bobcat Invitational on Thursday at Marshalltown. The Hawks finished with 161 points while competing on a soggy course against many of the state's top squads.
"As a team we talked before the race about how times weren't going to be important and that we just needed to go out and compete with the other teams," Sindt said. "We are all excited to keep improving for the state meet."
Seventh-ranked Ankeny Centennial placed seventh with 192 points. The Jaguars had defeated Ankeny at the first two meets of the season.
"In a very competitive meet we competed well overall," said Centennial coach Chad Fickbohm. "Our 3 through 7 runners all packed up well. They are still gaining race experience–Alex Patkin is really the only one that has extensive experience. They are working together to race better, and it is great to have a positive group like this. They are setting a great example for all of the younger kids."
No. 1 Dowling Catholic easily captured the team title for the fourth straight year. The Maroons placed four runners in the top 10 and finished with 45 points.
No. 5 Waukee was second with 102 points. No. 2 Pleasant Valley took third with 109 points, followed by No. 3 Dubuque Hempstead with 145.
After sitting out the Ames meet, Sindt returned to action on Thursday and easily won the 5k race in a time of 15 minutes 39 seconds. Kolby Greiner of Iowa City West was the runner-up in 16:12.
Sindt, the defending state champion, is ranked No. 1 in Class 4A.
"That win was a big confidence-builder because I know that I still had a lot left," Sindt said. "The course was difficult with all the mud making it a little slippery."
Centennial sophomore Gabriel Vicker, who is ranked fifth in Class 4A, took fifth in 16:25. His brother, Jonah, placed 15th in 16:44.
"Gabriel is really learning how to race with confidence, as is Jonah," Fickbohm said.
The Hawks had three other finishers in the top 40. Joey Reichenbacker placed 25th in 17:08, Jalen Elwell was 27th in 17:11, and Aiden McCombs took 32nd in 17:18.
Cole Johnson was Ankeny's fifth scoring runner, placing 77th in 18:06. Drake Strnad was 89th in 18:20, and Cael Cox finished 96th in 18:31.
Centennial's other five runners stayed together for much of the race, crossing the finish line within 15 seconds of each other. Patkin took 54th in 17:39, Connor Cunningham was 57th in 17:42, Kade Christensen placed 64th in 17:48, Ian Luke was 68th in 17:54, and Nate Jones finished 69th in 17:54.
"They left this race being excited to do better in the upcoming weeks," Fickbohm said.