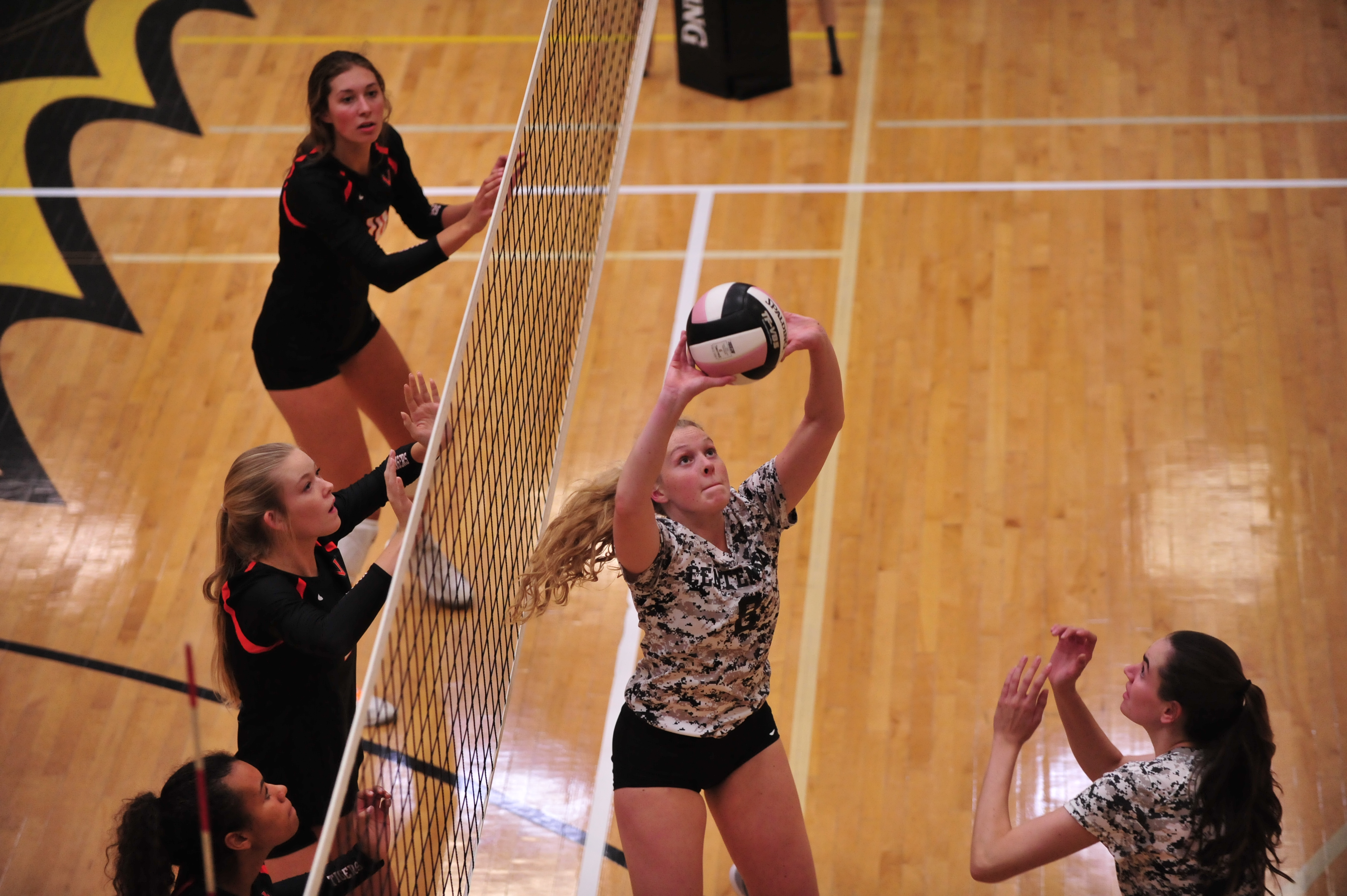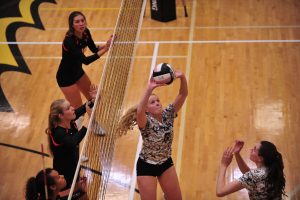 There aren't too many volleyball teams who could have survived the gauntlet of top-10 opponents that Ankeny Centennial faced on Saturday in the Metro Invitational at Southeast Polk.
The second-ranked Jaguars, though, did just fine.
Centennial defeated four top-10 foes en route to winning the tournament for the third straight year. The Jaguars rallied past No. 3 Valley for an 18-25, 25-22, 15-11 victory in the championship match.
Centennial, which also topped the Tigers in last year's final, raised its record to 19-1 on the season.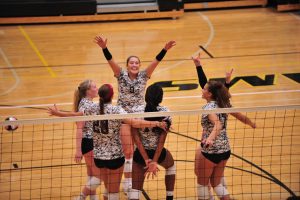 "I'm really proud of our team's performance," said Centennial coach Jessica Rinehart, whose squad now owns a 14-match winning streak. "I thought we showed great grit and resiliency pulling out the three-game wins against Cedar Rapids Jefferson and Valley, who are both very good teams. We had people step up in high-pressure situations and make the big play."
The Jaguars posted a 25-12, 15-25, 15-9 win over No. 4 Jefferson (15-3) in the semifinals. Ari Winters had nine kills in the triumph, while Devyn Robinson added three blocks.
Winters also had nine kills in the title match as Centennial defeated Valley (16-3) for the second time this season. Kenna Sauer contributed eight kills and four blocks, while Robinson added seven kills.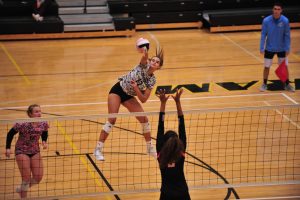 Setter Riley Morgan dished out 27 assists and also completed 19-of-20 serves with one ace. Josie Magner racked up 13 digs.
"Our bench has been incredible keeping our energy high and being ready to go, and our core group of players continues to come ready to compete every day," Rinehart said.
Centennial swept all three of its opponents during pool play, including No. 7 Waukee. Sauer had 11 kills and two blocks in the 21-19, 21-14 victory over the Warriors.
Kenedy Balentine was the star in the Jaguars' 21-5, 21-5 triumph over Des Moines East. She completed all 17 of her serves and had six of the team's 11 aces.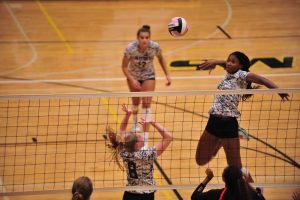 Centennial also rolled to a 21-4, 21-11 victory over Oskaloosa. Sauer led the way with seven kills.
In the quarterfinals, the Jaguars posted a 25-7, 25-18 win over No. 9 Urbandale. Winters racked up eight kills, while Megan Lively added three blocks.
"As good as we've been, I still believe there is a whole other level we can get to and I'm excited to keep working to get there," Rinehart said.
The Jaguars will travel to No. 13 Johnston (5-4) for their CIML Central Conference opener on Tuesday.