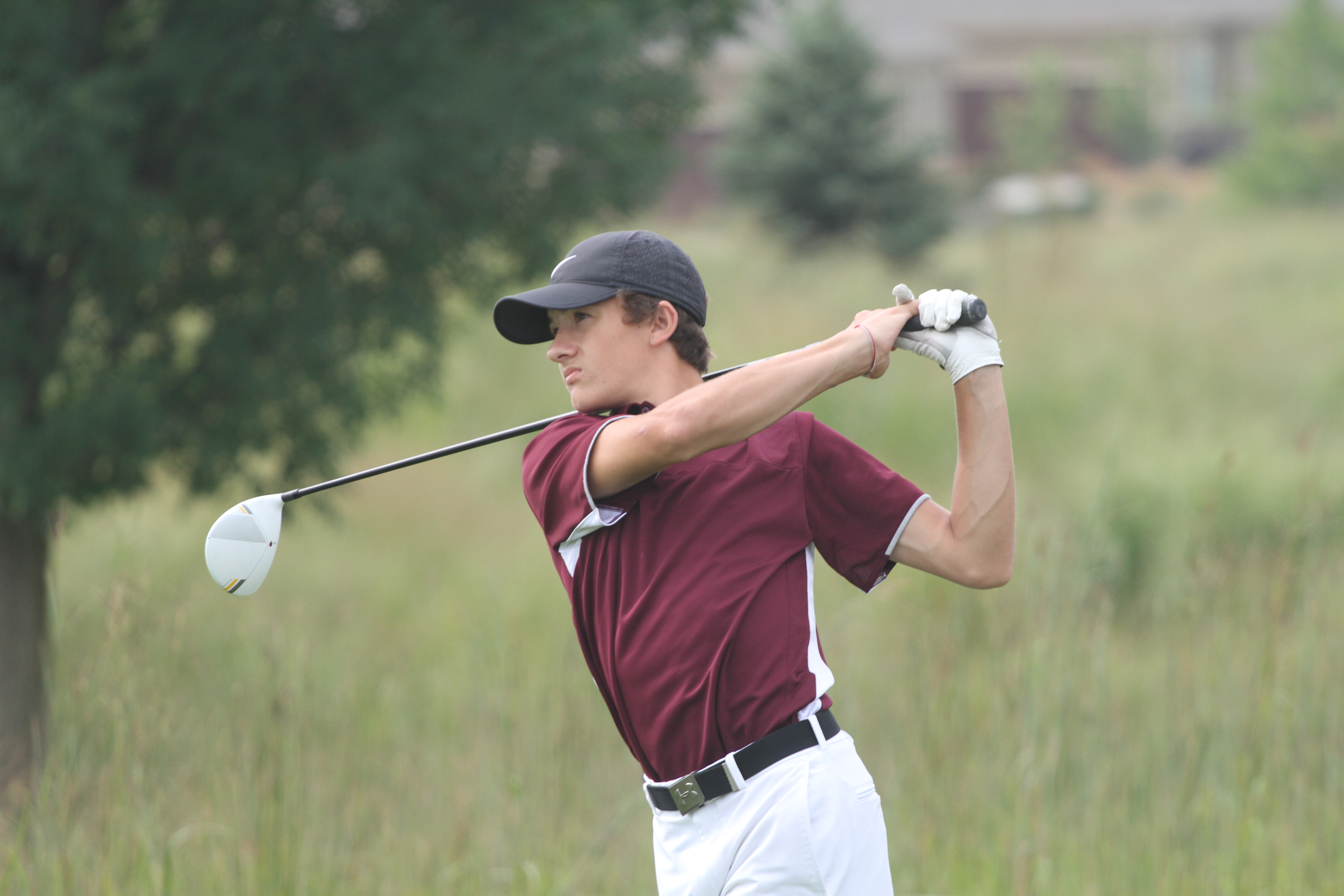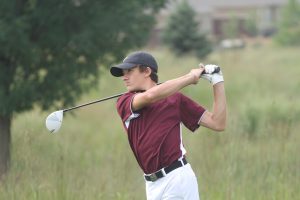 Senior Thomas Nygren leads the Ankeny boys' golf team with a 39.02 average. He is a three-year varsity member.
Nygren shot a 39 on Tuesday to help the Hawks to a CIML Central Conference dual-meet victory over Urbandale at Otter Creek. He earlier shot a 76 to place seventh at the Des Moines Roosevelt Invitational on Aug. 9 at Waveland.
Here is some inside info on Nygren:
How is the season going thus far?
Despite having a rainy last week the season has been going mediocre. I am excited to see how these next couple weeks go for me and my team.
What has been the highlight for you?
The highlight for me this year would mainly be just being around my teammates. We got some good young guys that make playing more fun and more of a competition.
Has it been frustrating to deal with the rainy conditions for the last several days, including the postponement of the Ankeny Invitational on Wednesday?
Not being able to play in some of these meets has been frustrating just because I want to compete in competitive meets as much as I possibly can.
You were able to play on Tuesday despite some wet conditions on the course. Did you have to make some adjustments due to the conditions?
During the dual against Urbandale it wasn't so much the wetness of the course that affected play but instead the wind. It was really tough trying to make (the green on) a long par-4 in two (shots) when the wind is straight into your face.
Your team will see Ankeny Centennial at the Ames Invitational on Monday and will then host a dual meet against the Jaguars on Thursday. Do you have some friends on the Centennial squad?
I like playing with some of the kids from Centennial. It's always fun playing against the crosstown rivals. It makes the meets a little more competitive.
Goals for the rest of the season?
The only goal really for the rest of the season is to make it to state as a team. We've got a good group of guys that all have the ability to shoot low scores. I know our team has it in them to make it to the state meet.
Your team will play in a district meet on Oct. 2 at Waveland, where you've already played a meet earlier this season. Do you like that course, and what's the key to being successful there?
Really, the only way to play well at Waveland is to hit it straight and have a good short game. A lot of the greens slope back to front so you want to leave the ball below the hole most of the time.
Have you ever played the Brown Deer Golf Club course in Coralville, where the state meet will be held on Oct. 5-6?
I have not been able to make it over to the course where state is going to be played, but I do plan to go there sometime in the future in order to prepare for state.
Plans for next year? Would you like to play golf somewhere?
I would like to play golf somewhere, but have not decided where yet. As for academics, I'm going to major in criminal justice and minor in either psychology or sociology.
Tiger Woods shot a 29 on the back nine in the opening round of the BMW Championship on Thursday. Do you think it's safe to say that the old Tiger is back?
That was just fun to watch, and in my opinion the old Tiger is indeed back.
Who is your favorite pro golfer?
I used to like Jordan Spieth, but as I've gotten older I've become more of a Rickie (Fowler) fan, and it's always fun to watch Tiger play.