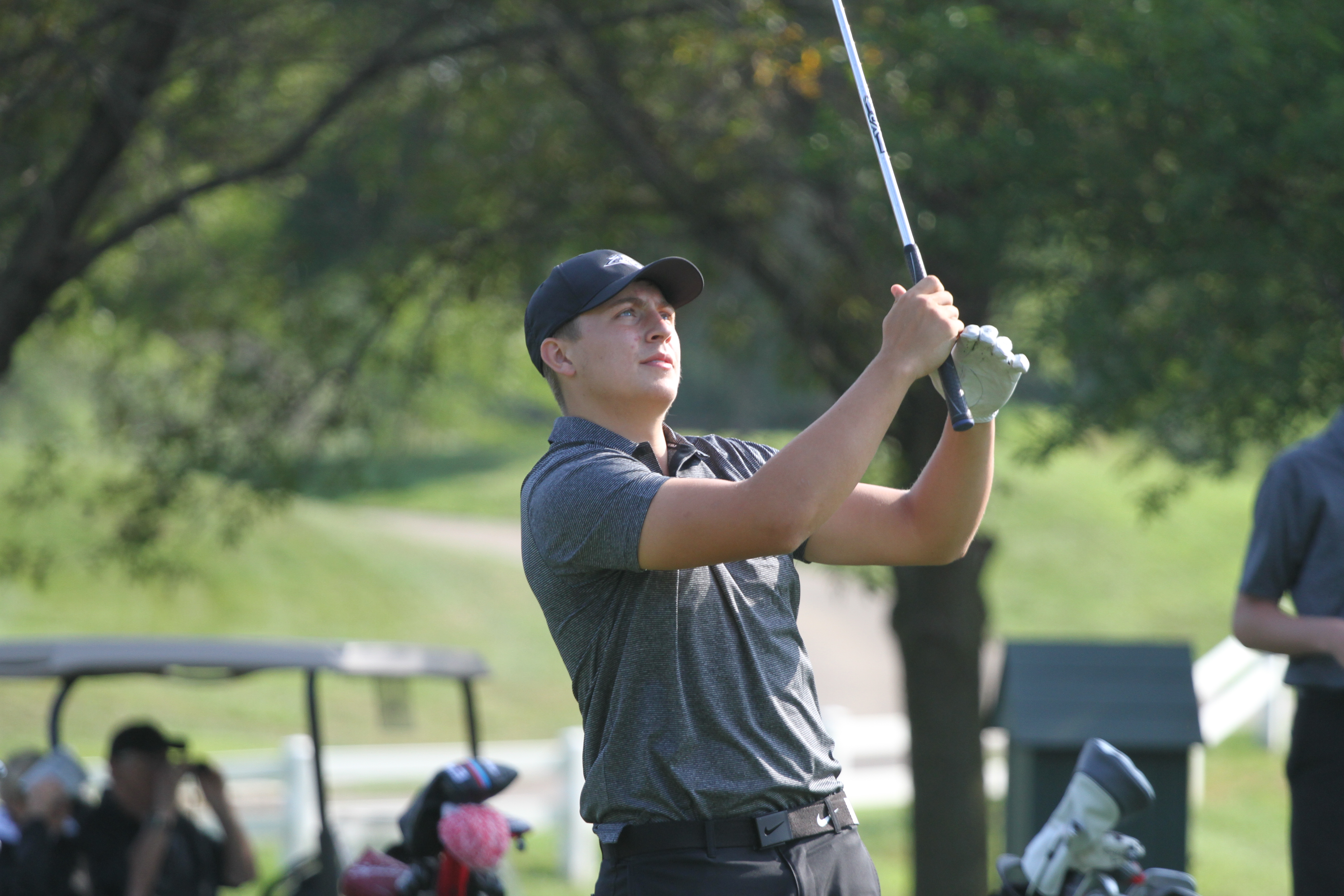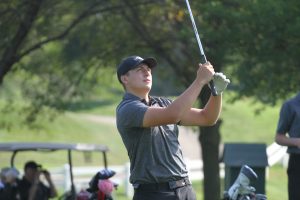 The Ankeny and Ankeny Centennial boys' golf teams played against each other on Monday for the first time this season.
It won't be the last time.
The seventh-ranked Jaguars placed sixth among 15 teams in the Turk Bowman Invitational at Veenker Golf Course in Ames. They shot a 326 along with Mason City, but won a tiebreaker for sixth place.
"The boys have played pretty consistent this year," said Centennial coach Rick Fee. "I know we are looking to have a lower team score, but Veenker is a tough track with a number of demanding shots."
Ankeny, meanwhile, finished in ninth place. The Hawks posted a score of 336.
"We played ok on a tough course," said Ankeny coach Mike Weddingfeld. "We never seem to play our best at Veenker. There are just too many tough holes there that can jump up and get you when you hit an errant shot."
No. 4 Waukee shot a 305 to win the team title, edging No. 2 Valley by five strokes. Marshalltown was third with a 319.
Cole Davis of Marshalltown carded a 1-over-par 73 to earn medalist honors. Nick Pittman of Johnston was the runner-up, also with a 73.
Chris McAleer shot a 79 to lead Centennial, and Drake Ellgren had an 81. Russell Rydin and Eric Ossian each fired an 83 for the Jaguars, while Brian Kolpek and Kaleb Faas each had an 86.
"So far we have been rained out three times and been limited in practice time, but we have five events in the next eight days so we are looking forward to competing more often," said Fee, whose team will play a dual meet against Ankeny on Thursday at Otter Creek.
Hunter Johnson led the Hawks with an 81, while Ty Roghair carded an 82. Thomas Nygren shot an 86, Dylan Taylor had an 87, Luke Parkinson carded an 88, and Joey Newton added a 95.
"We were happy with a middle-of-the-field finish, but still know that we have to limit mistakes to get to where we need to be to be competitive with the top schools," Weddingfeld said.
Both teams will be back in action on Tuesday. Ankeny will compete in the Fort Dodge Invitational, while Centennial will host a dual meet against No. 6 Dowling Catholic at Briarwood Golf Course.