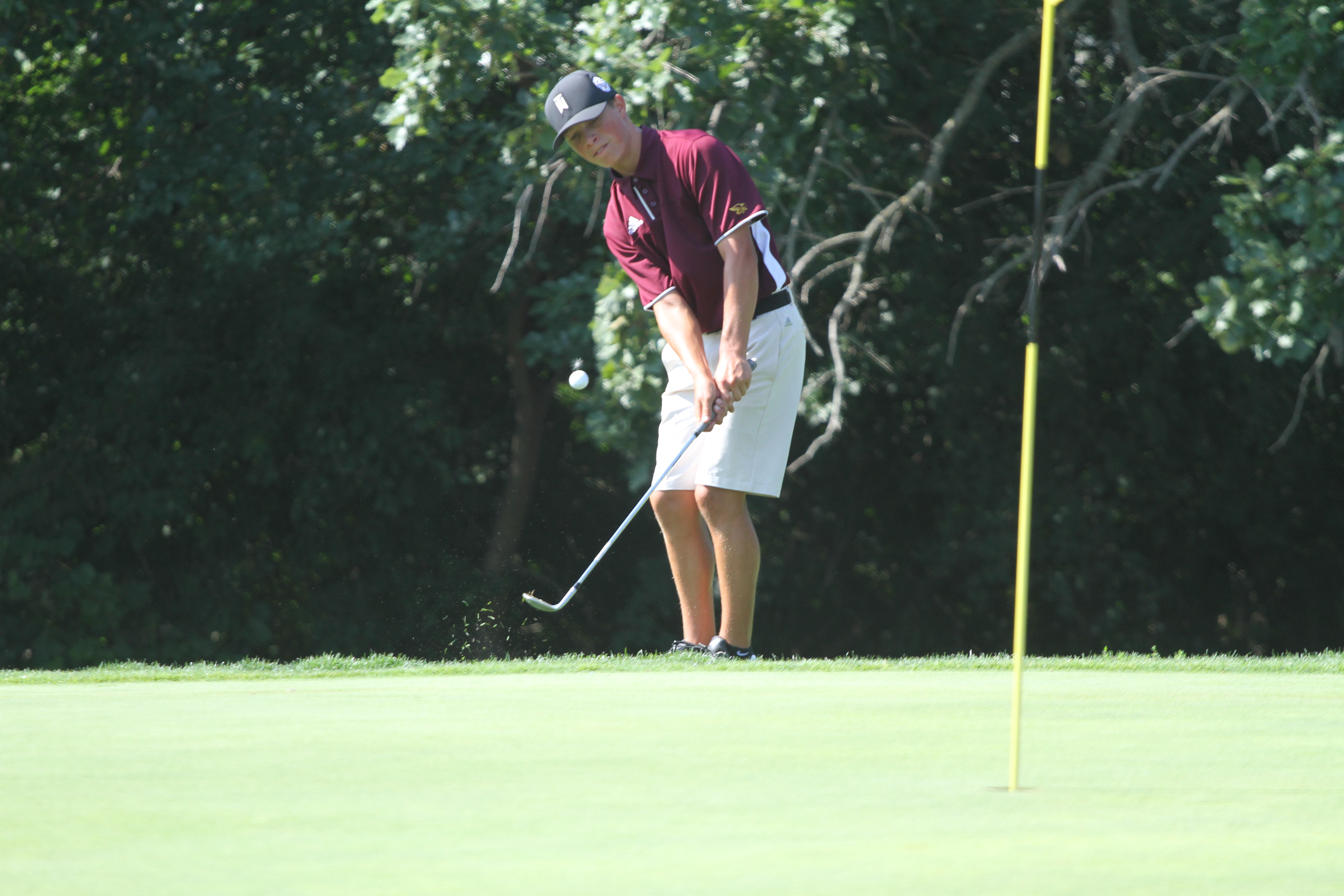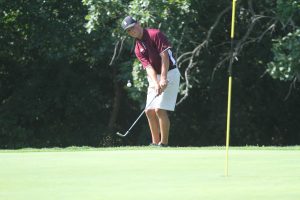 For the first time this season, the Ankeny boys' golf team placed among the top three squads at an invitational meet on Tuesday.
The Hawks finished third among seven teams in the Fort Dodge Invitational at the Fort Dodge Country Club. The meet was originally scheduled for Aug. 28, but was postponed due to bad weather.
"I'm very happy with a third-place finish, I realize that the field was smaller than it would have been due to the meet being rescheduled," said Ankeny coach Mike Weddingfeld. "The boys played very well, especially with only two of the six (players) ever seeing the course before. Fort Dodge definitely has some holes that you benefit from seeing and playing."
Mason City shot a 318 to win the team title, edging Marshalltown by two strokes. Ankeny was third with a 329.
"I'm very proud of all the boys and the improvement of our team score by seven shots from the day before on an unfamiliar course to most of the team," Weddingfeld said.
J.J. Wickman of Mason City carded a 5-over-par 76 to earn medalist honors. Connor VanWeelden of Ames was the runner-up with a 78.
Ankeny was led by Hunter Johnson, who placed third with a 79. He overcame double bogeys on the par-4 No. 6 and par-5 No. 15 holes.
"Hunter played a really solid round," Weddingfeld said. "He did have just a couple shots really that he hit long over greens and ended up making doubles or he would have been right there vying for medalist."
Thomas Nygren placed 10th for the Hawks with an 82. He birdied the 15th hole.
Ty Roghair took 13th with an 83, while Luke Parkinson was 15th with an 85. They both birdied the par-4 No. 17 hole.
Ankeny's Dylan Taylor fired an 86. Joey Newton had an 89.
The Hawks will host a dual meet against Ankeny Centennial on Thursday at Otter Creek.