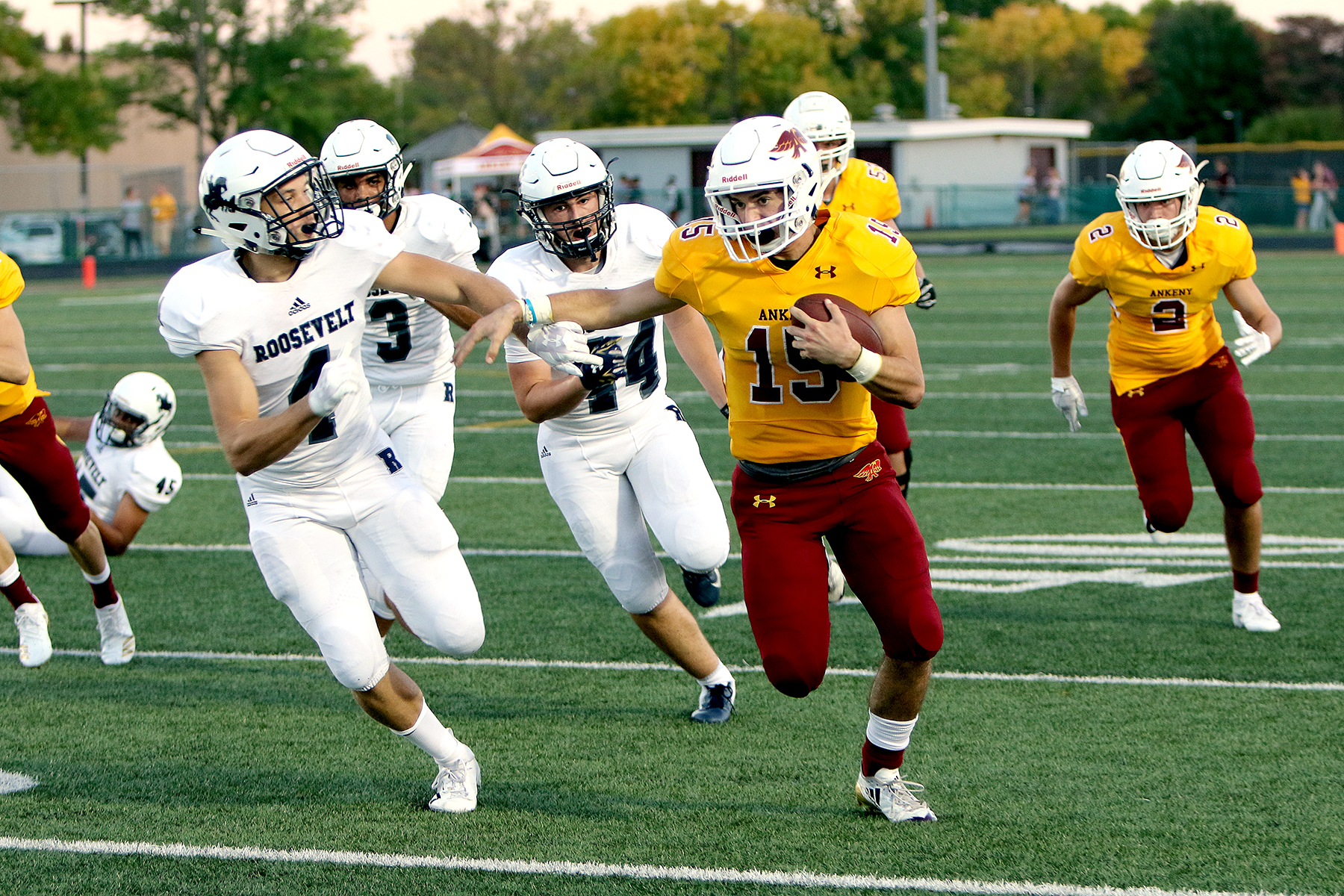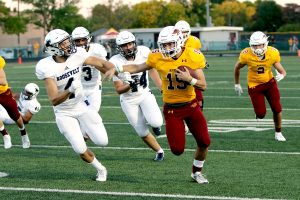 The Ankeny football team took out its frustration Friday against Des Moines Roosevelt.
Cael Boyd scored four touchdowns, Jase Bauer passed for three scores, and the Hawks rolled to a 42-0 homecoming victory at Ankeny Stadium.
It was the first win of the season for Ankeny (1-3), which had played three of the state's top teams in the first three weeks–Ankeny Centennial, Johnston and Cedar Falls. Roosevelt is also 1-3 heading into the start of district play next week.
"We sure needed a win," said Ankeny coach Rick Nelson. "It was good to get one."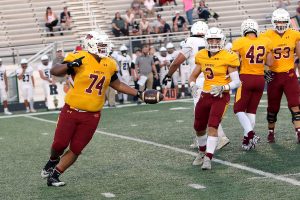 Boyd scored all four of his touchdowns in the first half as Ankeny built a 28-0 lead. He ran for three scores and also caught a swing pass from Bauer for another touchdown.
The sophomore running back finished with 111 yards of total offense. He ran for 97 and had 14 more through the air.
"We changed a little bit and did some things that we thought Boyd might be a little better at," Nelson said. "He ran really well, and it was fun to see."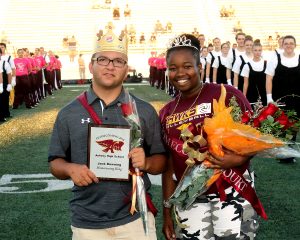 Bauer also had a huge game for the Hawks. He completed 8-of-12 passes for 180 yards without an interception.
In the second half, Bauer hooked up with Jordan Kumm for a 75-yard touchdown. He later found fellow sophomore Brody Brecht for another scoring pass.
"I was really happy for our kids and coaches," Nelson said.